Russian Ballet Icons Gala 2019

Ensemble Productions
London Coliseum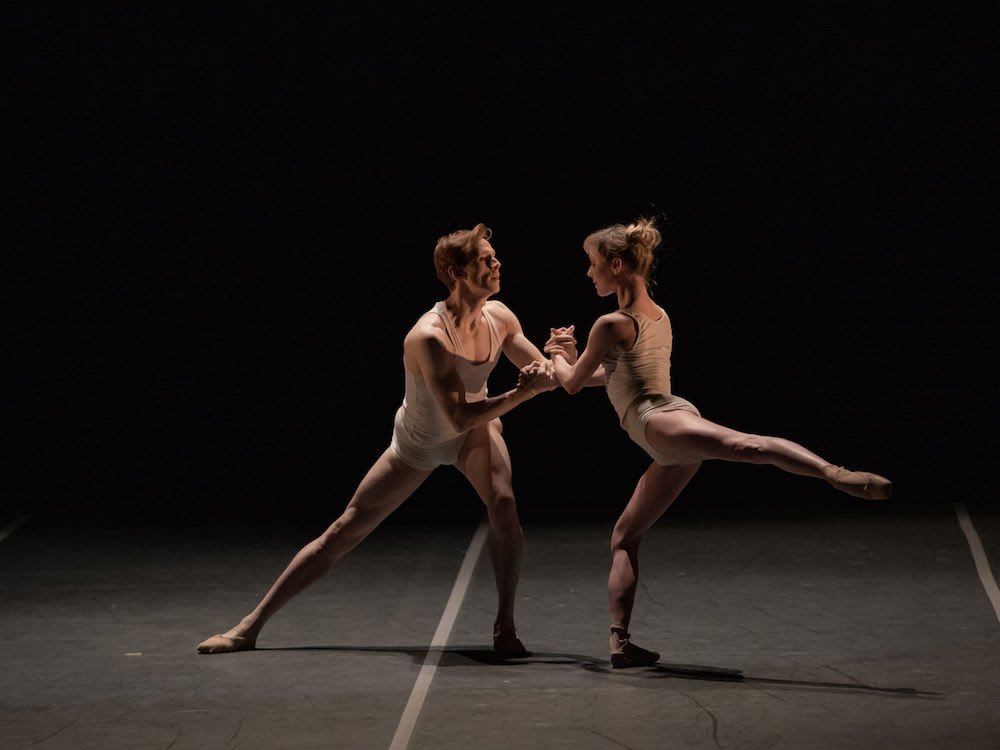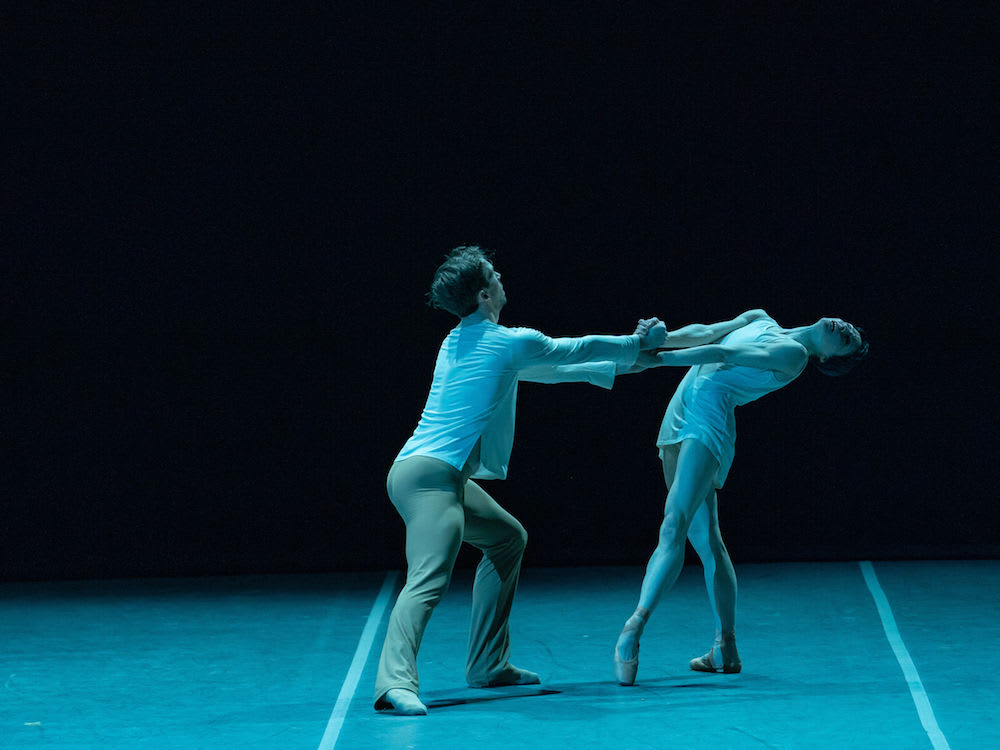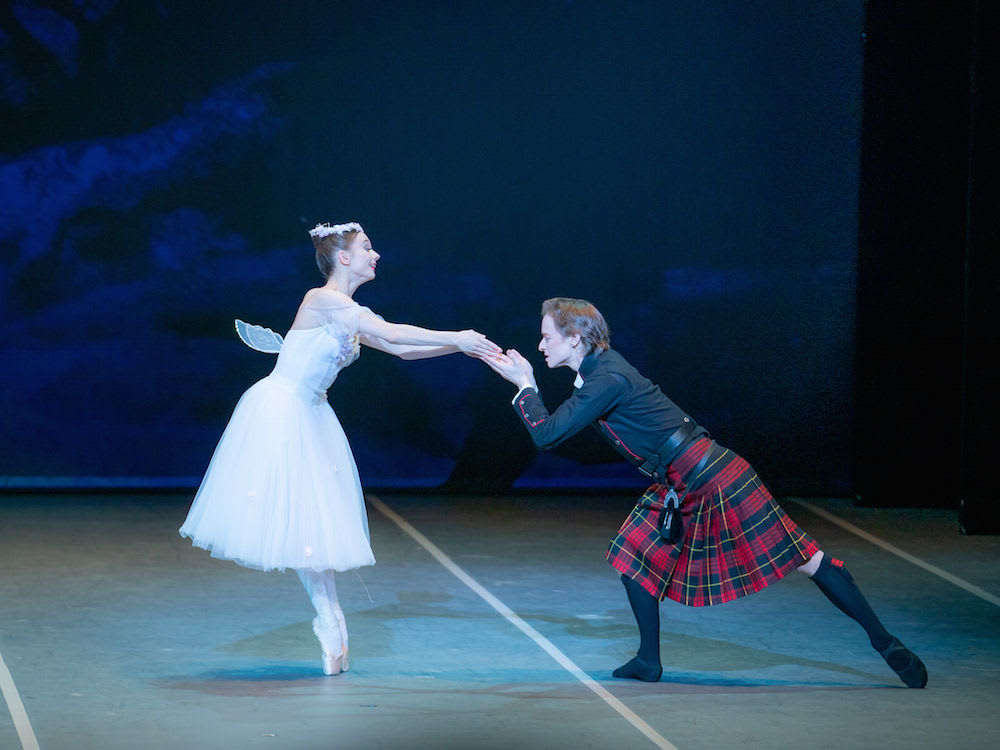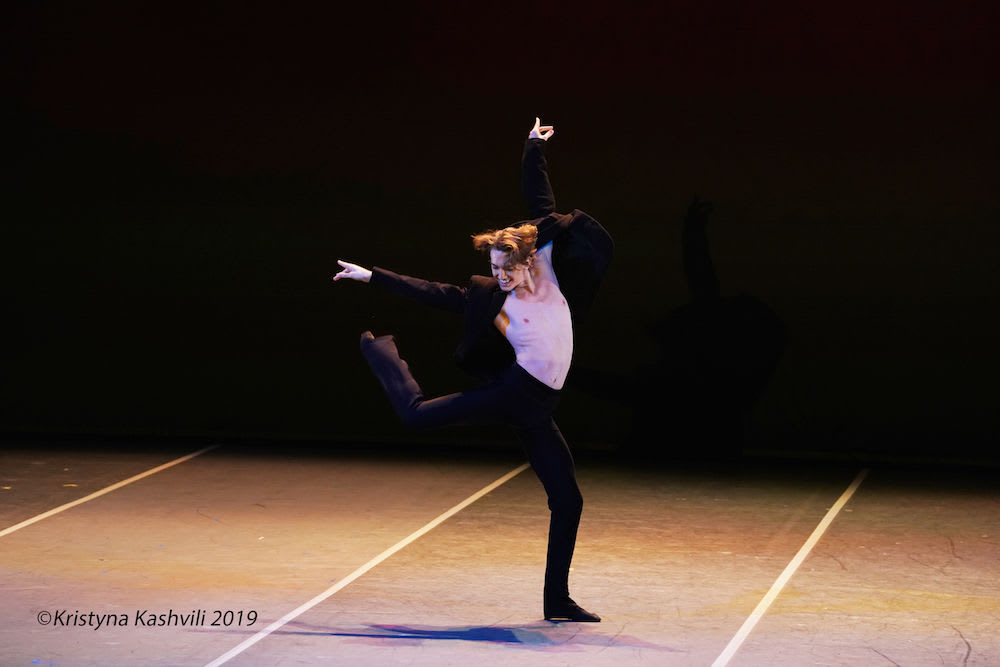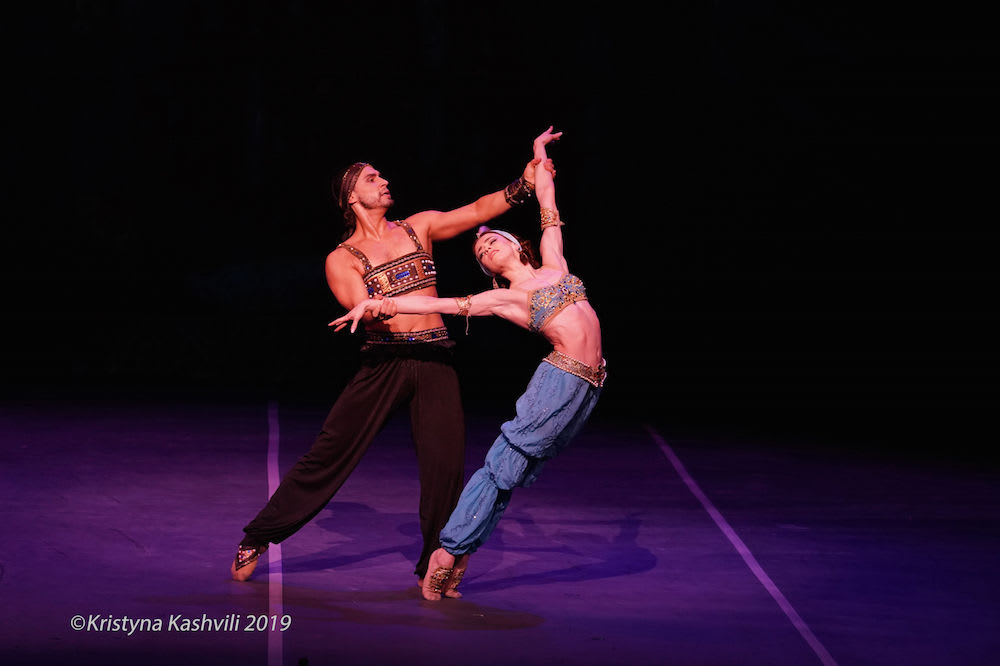 I have covered at least seven Russian Ballet Icons Galas in London, organised by Ensemble Productions since 2006, and, yes, there is a pattern. That is the nature of the beast, short dazzling showcase pas de deux or solos, extracts from the old and the new. A legacy of dance (and music) celebrated in high spirits. Today it is in memory of the late Victor Hochhauser, who did so much to promote Russian ballet in the UK.
The secret, of course, as with any cocktail, is to get the mix right. Too many old warhorses and it's the same old, but intersperse with something to tempt even the jaded critic and make guests like Wayne Sleep shout bravo, now that's good programming.
Classical masterpieces The Flames of Paris, Don Quixote, Schéhérazade and La Bayadère bookend both halves, La Sylphide and Raymonda breaking up the nine pieces in the first half, and Swan Lake Black Swan pas de deux the second seven. Nine pieces out of sixteen in total are from a contemporary neoclassical repertoire—a rich layered cake that takes some digesting.
Good to see Sarah Lamb performing with Edward Watson in Wayne McGregor's 2003 debut Royal Ballet piece, Qualia: in vest and pants the better to see their supple bodies and hyperextended, bendy pipe-cleaner limbs. They are equals, two inseparable constellations compelled by Robin Rimbaud's (Scanner) ambient music. Acrobatic, sexy chemistry, or is that physics… There's an astonishing moment when Watson sinks down into splits whilst holding Lamb in a high lift.
David Dawson's (his work does remind me of McGregor's) 2007 On the Nature of Daylight to Max Richter's (a frequent McGregor collaborator) music is another exciting pairing: Anna Tsygankova and James Stout (both Dutch National Ballet) in white and flesh coloured simple outfits are ethereal beings on a quest of love. The piece is exquisite in its stunning simplicity.
Victor Ullate's 2017 Carmen has something of Russell Maliphant about it and Lucía Lacarra (Bayerisches Staatsballett) a cross between Sylvie Guillem and Zizi Jeanmaire. Poor Josué Ullate (Víctor Ullate Ballet—yes, he's the son of, and isn't he a lovesick Don Carlos tying himself in knots against a monochrome back projection of a graphic prison…) doesn't stand a chance against this femme fatale. Bizet's music is "extended" by Pedro Navarrete.
More lovesick blues in Ronald Savkovic's Transparente danced by husband and wife team Elisa Carrillo Cabrera and Mikhail Kaniskin (both of Staatsballett Berlin) to Mariza's soulful Malmequer fado from her eponymous album. There's something Pina Bausch about it: the longhaired woman in evening dress, the man his jacket off, two chairs—in a dance hall, at a wedding? Russian has a word equal to fado—toska, a sense of longing, melancholy, of nostalgic homesickness.
Radu Poklitaru's Lullaby from his 2007 full-length ballet The Rain is another work of longing, sadness, and makes me think of Les Noces in which a girl is married against her wishes. To an old folksong, a recording of Lidia Ruslanova, which will touch all Russian hearts in the audience with toska, Kristina Kornová and Patrik Holeček (both of Czech National Ballet) dance a quirky country girl and troubled boy tale against a starry sky. (You can find it on YouTube—I recommend a look).
Mauro Bigonzetti's 2001 Cantata extract—danced by Polina Semionova (Staatsballett Berlin) and Ivan Zaitcev (Mikhailovsky Theatre)—is a sexy duet to the South Italian vibrant female vocal quartet Assurd's raw 'El Amor Brujo' emotion. Love story after eternal love story, be it folk or fairy tales, literary or historical…
Maria Kochetkova (Vienna State Ballet) and Daniil Simkin (Staatsballett Berlin and ABT) perform airborne Bournonville as to the manner born, she with superlative phrasing is a delightful Sylphide light on her pointes, and he a James who wants to take flight with her—his entrechats take off like a rocket. There's wonderful pert rapport, too.
Carlos Acosta after Marius Petipa's Don Quixote (a gala staple) is privileged by lovely performances from Yasmine Naghdi and Marcelino Sambé, who made their debuts in the roles only a few weeks ago at the Royal Opera House. She is a joy to watch. Both are totally in control of their variations in the grand pas de deux: her poise, timing, and confident balances, his clean finishes.
Ekaterina Krysanova (Bolshoi) and Joseph Caley (ENB) build up slowly to their final variations in Petipa's Raymonda, she milking Glazunov's eastern melodies to almost a standstill—one holds one's breath at her delicate daring. Krysanova also does her languid best in Schéhérazade whilst Ivan Vasiliev (Mikhailovsky Theatre) with great plasticity of body is her agile Golden Slave.
Misa Kuranaga (Boston Ballet) and Jeffrey Cirio (ENB) deliver the gala goods with their solid technique and fouettés (my teenage companion takes great delight in counting them). And Liudmila Konovalova (Vienna State Ballet) and Giuseppe Picone (Teatro di San Carlo) bring the evening to a fitting five-star close in grand Imperial Ballet style with larger than life passion, grands jetés and more fouettés in La Bayadère against a back projection of a ruined temple.
Katja Khaniukova (ENB soloist) and Julian MacKay give the evening a good start with knockout performances in The Flames of Paris, he in particular. The first American to graduate from the Bolshoi's upper and lower schools, so briefly with the Royal Ballet that blink and I missed him, now with the Mikhailovsky Theatre, he seems to be a celebrity in all the fashion magazines. And does he know how to present himself! That ever-ready open-mouthed smile…
His short and sweet, sexy solo in Alisher Khazanov's The Cuban Nutcracker to the Klazz Brothers Remix has the wow factor. Cuban beat and a knowing grin—a fashion photographer's dream poseur in action—with something of Vadim Muntagirov's long, lean look and leap about him.
Only three solos and they are all male. Sergio Bernal (Ballet Nacional de España) gives us a haughty balletic Zapateado, choreographed by Antonio Ruiz Soler, that wrong-foots the audience with its dramatic pauses. And, to Dean Martin singing "In The Chapel In The Moonlight", Daniil Simkin is a cheeky clownish imp—in naked-look briefs—in Alejandro Cerrudo's 2011 Pacopepepluto. There's a Baryshnikov quality to it.
English National Ballet Philharmonic Orchestra under the direction of Valery Ovsyanikov keep it all under control.
Reviewer: Vera Liber