Russian Ballet Icons Gala: Anna Pavlova

Ensemble Productions
London Coliseum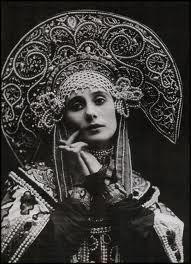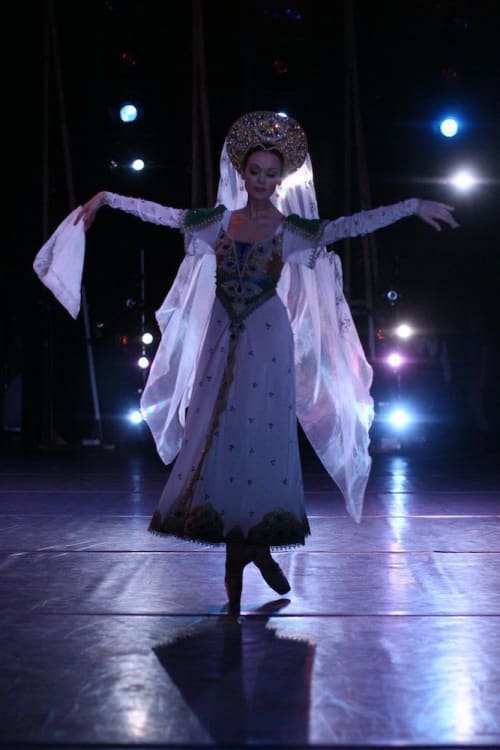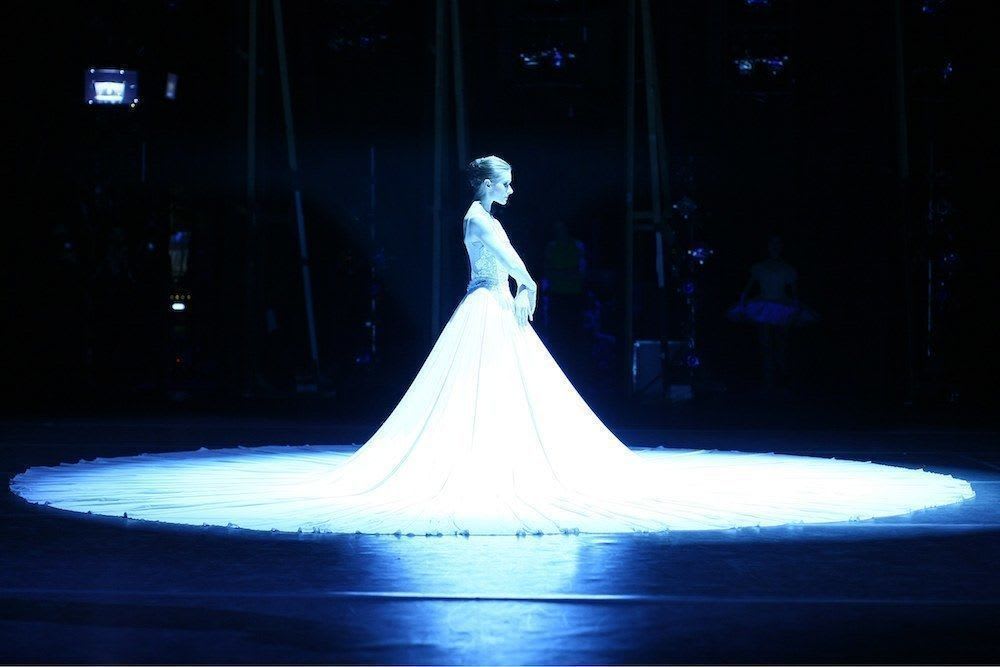 Anna Pavlova (1881-1931), a name synonymous with ballet itself, is celebrated for one evening only by Ensemble Productions who are making an annual habit of paying homage to the greats of the ballet world by inviting a galaxy of international stars to London. Lucky London…
Pavlova may have danced for the Imperial Russian Ballet and Diaghilev's Ballets Russes, but they were unable to keep this free spirit. She formed her own company and toured globally, but she put down roots in England in 1912 in Ivy House in Golders Green, London.
The Anglo-Russian connection provides the centenary occasion, but the evening goes imaginatively beyond her influences by also inviting contemporary dedications to a ballet icon for whom the term must have been coined, which makes for an interesting, generous, and moving mixed bill. Six out of a programme of fifteen showcase solo and pas de deux numbers bearing her imprint, the rest her inspiration.
Pavlova's passion for dance was and is famously infectious: she gave her life to bringing dance to the masses, touring extracts from such classical ballets as Giselle, Swan Lake, Raymonda, La Bayadère, and, of course, The Dying Swan created especially for her by Mikhail Fokine.
Whatever the reasoning, the evening, under the artistic direction of Wayne Eagling (English National Ballet's former artistic director), and the baton of Valery Ovsyanikov leading the orchestra of the English National Ballet, is a triumph of programming and dancing from dancers from the Bolshoi and Mariinsky theatres, the Royal Ballet, the English National Ballet, the Grand Paris Ballet, the Berlin and the Bavarian Staatsballetts, American Ballet Theatre, and Milan's La Scala.
Sergei Polunin and Tamara Rojo dazzle with their grands jetés, grandes cabrioles, fouttés of every variety, and rock solid techniques in the Raymonda Pas de Deux, Polunin dancing better than ever, before an audience largely made up of his former compatriots.
Alina Somova, partnered by David Makhateli, is exquisitely delicate and willowy in the graveside second act from Giselle, Myriam Ould-Braham (partner Alessio Carbone) slow and stately in the White Swan Pas de Deux, Anastasia Stashkevich partnered by Vyacheslav Lopatin who has the softest of feet, vivacious in Le Corsaire, and Ulyana Lopatkina, in splendid kokoshnik headdress, commanding in Kasian Goleizovsky's Russkaya, Tchaikovsky's Russian folk dance inflected music danced on pointe. All tug at the emotions.
Pavlova, rather conventional in her repertoire—Petipa, Cecchetti her mentors—might have been surprised at some of the inclusions, especially the one oddity—there always has to be an oddity—which Tamara Rojo performs with grace and wit.
Resident choreographer of the National Ballet of China, for whom he created The Peony Pavilion in 2008, Fei Bo's Life is a Dream (a world première) as much a fish out of water in the evening's programme as the goldfish Rojo is channelling from those in the glass bowl on the stage. Hands, wrists, body unfold to the plucked string sounds of the guqin, until, oxygen-starved, she freezes in an open-mouthed pose.
Intriguing and beautifully done. What do we know of the life of others? And our own? Is this about Pavlova's uniqueness? Or like the fish without water, so would she be without dance?
More familiar to Pavlova's eye and ear perhaps would be the bedroom pas de deux from Kenneth MacMillan's Manon (danced by ENB's Daria Klimentová and Vadim Muntagirov) and John Cranko's Romeo and Juliet (danced by Marian Walter and Iana Salenko, he with glorious abandon, she with superb restraint). If nothing else, ballet is a conduit for emotions…
'She danced as if she were living an experience', Arnold Haskell wrote—an experience shared this evening… of dance in all its expressive musical glory. The myth lives on in each generation of dancers.
Chopin and Tchaikovsky are the music chosen by John Neumeier for his La Dame aux Camélias (Alina Cojocaru and Andrey Riabko), and his homage to Pavlova herself and her tutor in Pavlova & Cecchetti (Ulyana Lopatkina and Marat Shemiunov) – both the penultimate ballets in each hour and a half long half.
Mozart's music gives divine expression to Michele Merola's choreography for Giuseppe Picone's Compassione soulful solo—the awakening of a Greek god to life and ecstasy, all sighing arms and meditative poses.
Nacho Duato's Cor Perdut (Svetlana Zakharova in long dress and Andrey Merkuriev in harem pants) is memorable for his choice of music—María del Mar Bonet's singing track, and Jessica Lang's Splendid Isolation III (to Mahler's heartbreaking Fifth Symphony adagietto) for its sculptural fashion-plate gown with an anchoring spreading circular skirt, its enormous folds serving as Irina Dvorovenko's bed, a carriage cocoon that Maxim Beloserkovsky pulls, a hobbling restraint. But, in freeze-frame and subtle lighting it makes a remarkable stage picture.
Roland Petit's Proustian La Prisonnière—a dance drama of possessiveness—has a leggy Lucia Lacarra trapped by a tall Marlon Dino and a cascading white shroud. César Franck's symphonic poem and Saint-Saëns's Third Symphony do the rest.
And it is with Saint-Saëns's Le cygne that the evening ends. Images of Pavlova on the backcloth, an empty stage, a wandering solo spotlight, and a basket of flowers: sentimental maybe, but then Russians are sentimental, and Pavlova remains the greatest ballerina in ballet history.
Reviewer: Vera Liber