Russian Doll
Cat Goscovitch
Barn Theatre and Arcola Theatre
Barn Theatre, Cirencester
–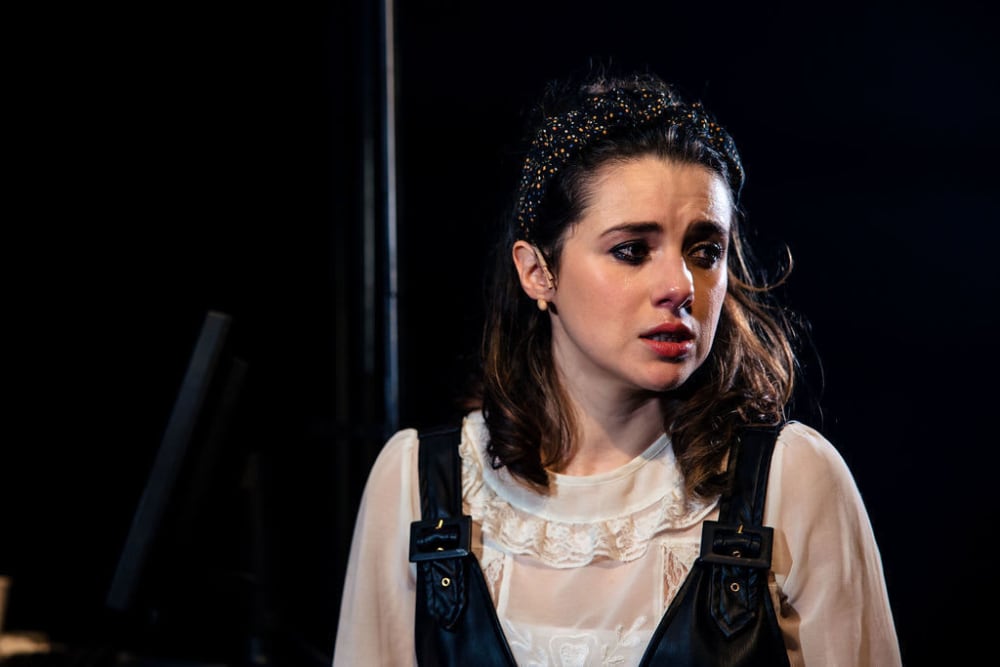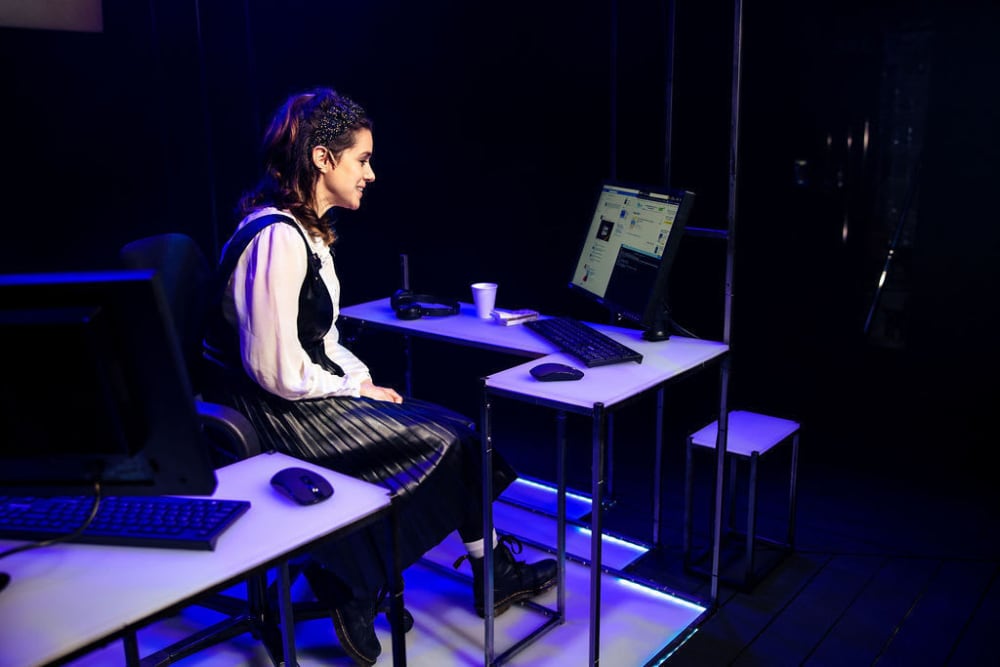 This co-production between the Barn in Cirencester and London's Arcola is a sign of things to come, since it is supplementing performance for a live audience with an online stream.
Tyro playwrights have a habit of packing far too many themes into their work. However, although Cat Goscovitch has written a piece that operates on many levels, it hits the bull's-eye every time.
In part, that results from an excellent collaboration between the highly experienced Nicolas Kent, for so many years Artistic Director of the Tricycle (now Kiln) Theatre and actress Rachel Redford, who bravely excels in the role of Masha, despite what appeared to be a heavy cold or perhaps hay fever at the press performance.
Kent has chosen to keep this world première simple, populating the stage with a couple of desks and utilising a handful of simple video designs from Alex Tabrizi. This means that a 70-minute solo performance relies entirely on the charm and skills of Miss Redford and a well-constructed script.
The actress duly delivers in fine style as a St Petersburg undergraduate studying English. As with so many students, money is short and Masha accepts a part-time role engineered by her friend Dima. This involves working as a "translator" in an office run by the presumably pseudonymous Jay-Z.
We soon learn that this will-be entrepreneur has a father who is an oligarch with FSB (the old KGB rebranded) connections, while the man who wishes he was married to Beyoncé also seems to have a hotline to Vladimir Putin.
Masha's job is to transform herself into a number of English avatars, each intent on disseminating disinformation in the run-up to the European referendum in 2016, primarily by influencing influencers.
Given these elements, Russian Doll combines three different elements.
First, we are given what appears to be a plausible portrait of life in St Petersburg today both for the widow and child of an ostensibly cowardly war hero but also the Russian equivalents to Tom Wolfe's Masters of the Universe, those oligarchs way above the law and with money and caviar to burn.
Next, we get a rather slanted, Russian view of British society historically through Emily Brontë's eyes and rather more critically those of both Masha and Jay-Z, who have differing opinions regarding our country today.
Finally, and perhaps most cynically, both playwright and director zero in on the operation and result of the European referendum and its potential consequences on social, political and economic levels.
Given that 70-minute running time, Russian Doll packs a great deal in but always makes for compelling viewing.
Reviewer: Philip Fisher