Saint Joan
George Bernard Shaw
Donmar Warehouse
–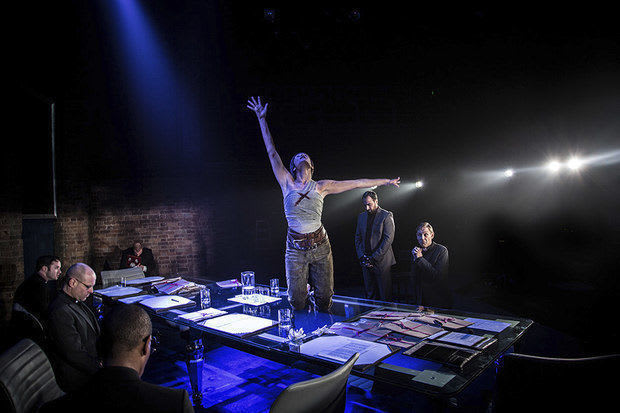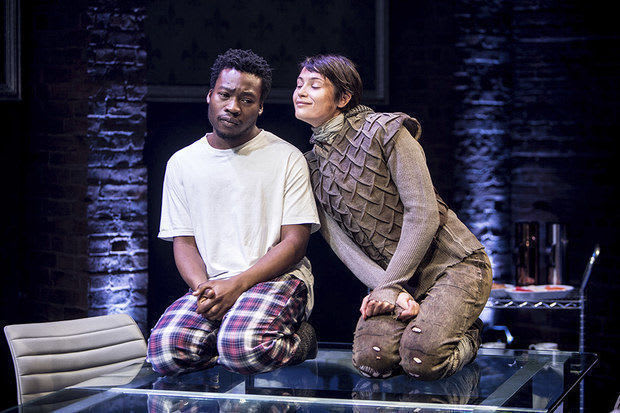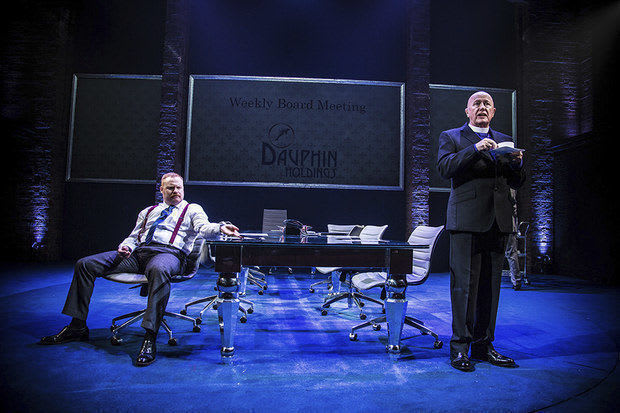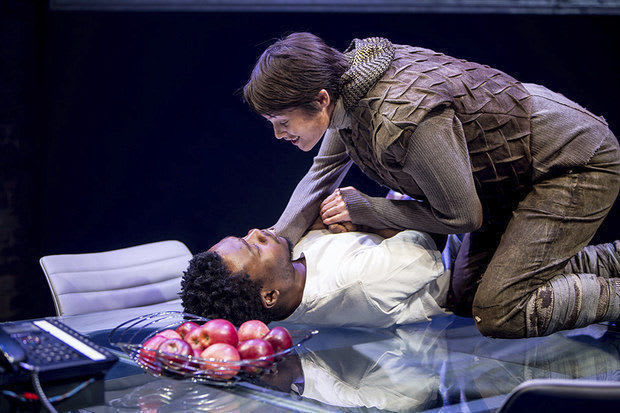 In a year graced by legions of unforgettable performances by the cream of today's female stage players, Gemma Arterton joins the throng portraying George Bernard Shaw's vision of The Maid of Orleans.
Josie Rourke has set the 2¾-hour production in the 21st century, although the farm girl from Lorraine remains dressed in her garb from some 700 years ago.
Indeed, even those who like to take their seats very early enter to find the androgynous young woman praying avidly in the full armour of her time, raising expectancy of a traditional staging.
Narration is provided via news clips on a triptych of TV screens, which are also used to provide more traditional Old Master artistry at other times, highlighting the main issues of an era when economic and financial considerations are often of far greater concern than those of a spiritual nature.
As this suggests, once the play starts, everything and everyone else involved in this Richard Jones-designed production speaks to viewers still trying to come to terms with a Britain that is about to lay aside the mantle of Europe. Indeed, the drama takes place around a trendy glass-topped boardroom table that revolves ever so slowly throughout the evening allowing assorted businessmen to debate the political and religious consequences of a rift between European superpowers.
Joan, soon to be perpetually associated with Arc, is a spirited young woman with a West Country accent who gradually picks off naysayers. To start with, these are local businessmen but soon enough, she takes on the big guns of France.
These are led by Hadley Fraser playing the bastard Dunois, a canny warrior and the Dauphin. Fisayo Akinade portraying him as a childlike figure imbued with a strong element of campery.
To describe the future King Charles VII as weak and indecisive is understating the case, especially when he is confronted with a woman whose faith is strong enough to move mountains or, at the very least, defeat armies. However, he gained enough confidence to benefit fully from the support of the supra-nationalist who literally believes that God is behind the French cause and will guarantee victory.
The high point of Saint Joan rests in the scene that shows Miss Arterton at the peak of her portrayal. This comes when, after considerable Shavian debate, she is brought before what is effectively a kangaroo ecclesiastical court to face a cynical group of holy judges. Her genuine disbelief at discovering imminent martyrdom at the hands of the representatives of Christianity is worth the entrance money alone.
While few would denigrate a nicely balanced and nuanced performance from Gemma Arterton, and some good support particularly from Fisayo Akinade, it is difficult to reconcile Shaw's plotting and writing with the updated setting, even though at times this adds contemporary resonance to the experience.
Reviewer: Philip Fisher