San Francisco Ballet Programme B: Trio / Ghosts / Guide to Strange Places
Choreography by Helgi Tomasson / Christopher Wheeldon / Ashley Page
San Francisco Ballet
Sadler's Wells
–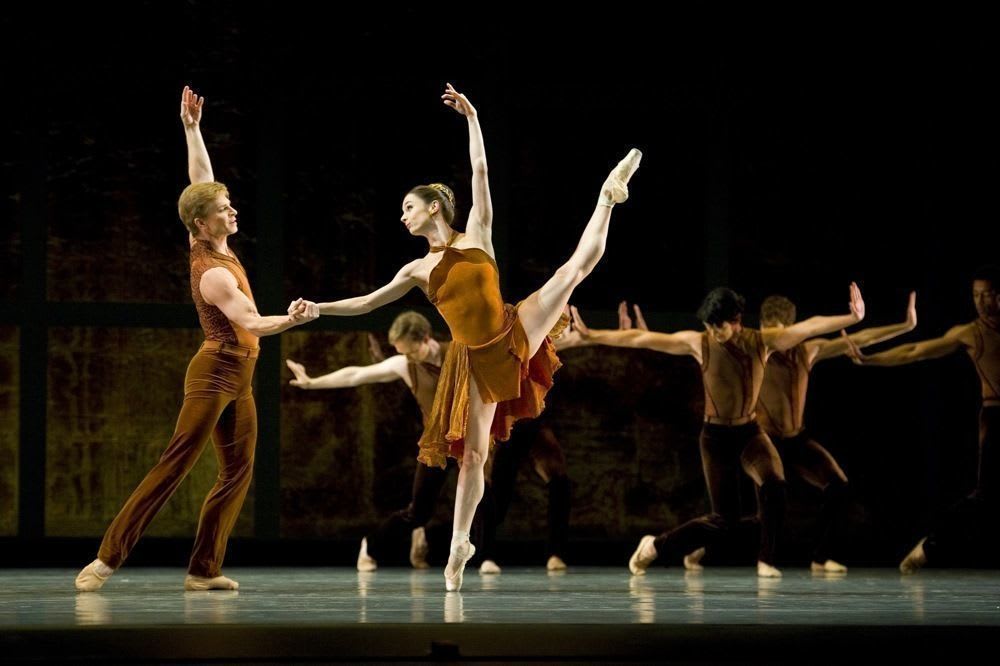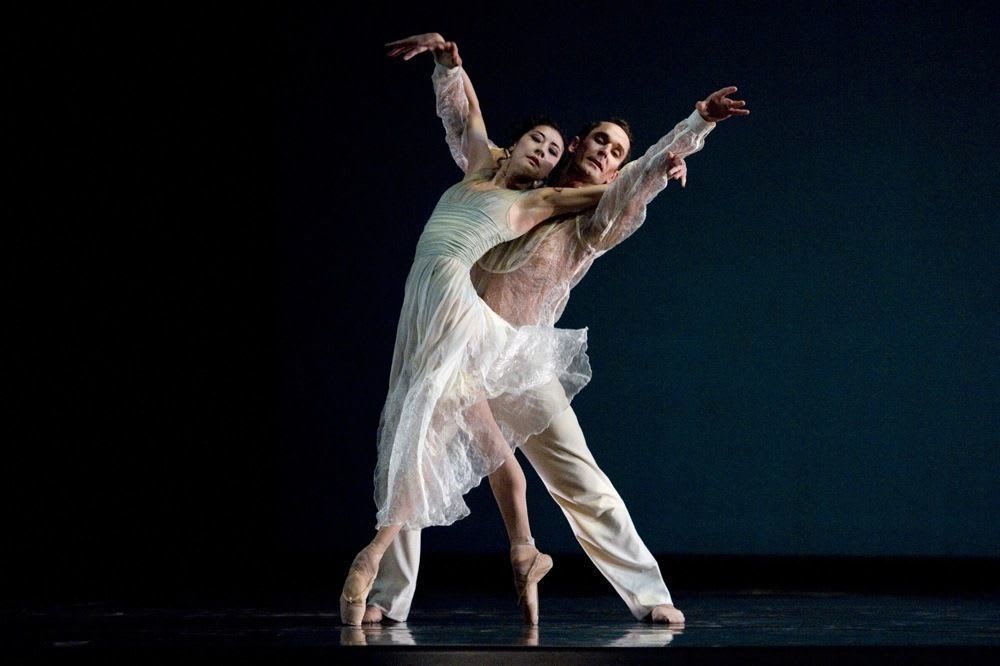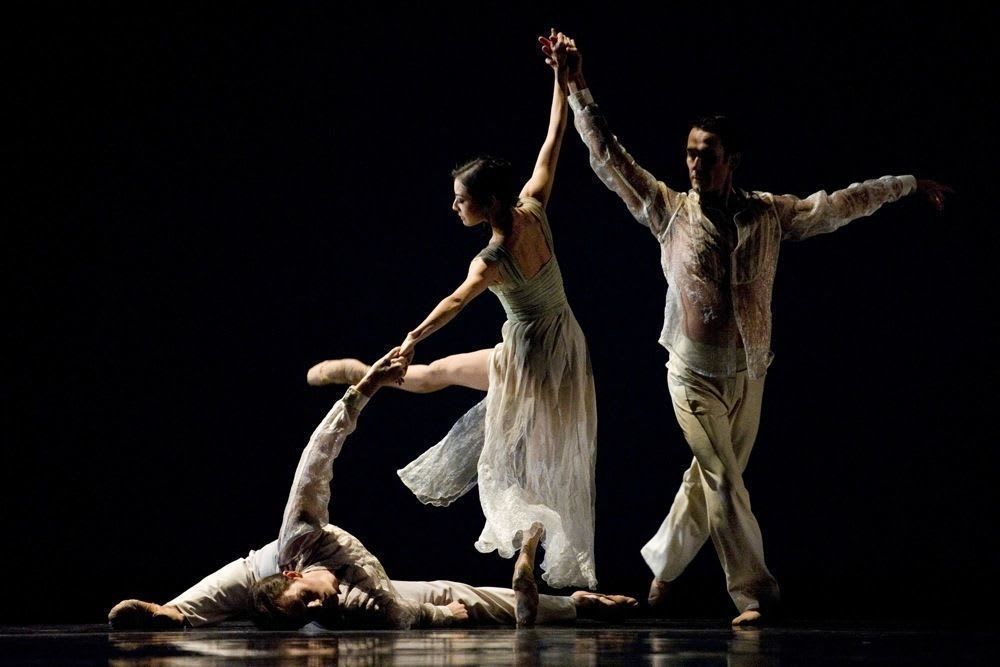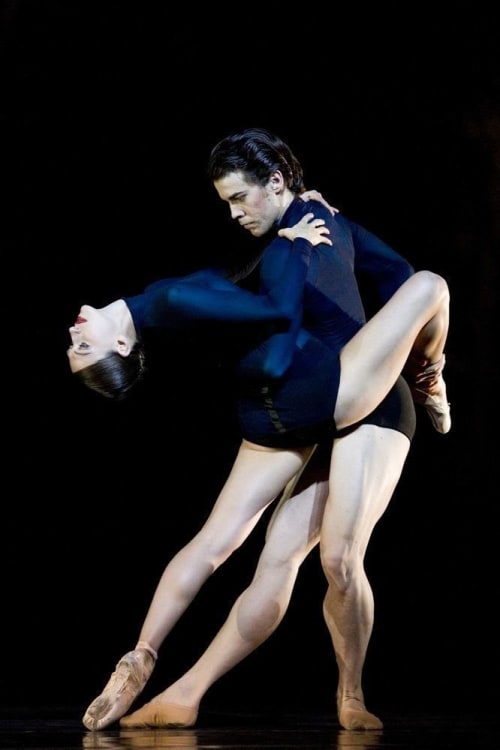 Choice of repertoire can be crucial for a visiting company. A lasting impression needs to be made. One gets the sense that the San Francisco Ballet dancers could outshine anything put in front of them, happily transcending the material chosen to display their long-limbed supple skills, their strength, attack, and expressive capabilities.
One of Balanchine's leading dancers at the New York City Ballet, Helgi Tomasson's (artistic director of San Francisco Ballet since 1985) heritage shows in his 2011 Trio triptych to Tchaikovsky's Souvenir de Florence, Op. 70—String Sextet in D minor.
A romantic setting—simulated stained glass backcloth in cinquecento Florentine colours (design Alexander V Nichols), colours carried through to silk and velvet costumes (Mark Zappone), subdued lighting (Christopher Dennis)—into which five couples burst in elegant flight. A flashy pas de deux from Vanessa Zahorian and Joan Boada, trios, pas de quatre, and solos follow fast on each other.
Colour drained from the cathedral grandeur, the visual ecstasy gives way to catacomb grisaille in the second movement for a sombre painfully beautiful Romeo and Juliet style duet, Sarah Van Patten pliant and secure in Tiit Helimets's tender embrace, but danger lurks like the serpent in the garden of eden.
Vito Mazzeo in Machiavellian black stalks and interrupts their intimacy. Is he Paris come to take away his intended, or it this the parting all lovers dread? Darkness overshadows the light of love. Lyrical, in the moment, a familiar narrative unfolds and grips the heart.
Tchaikovsky inserts himself, the Russian tourist, into the Florentine scene in the third movement, and Maria Kochetkova and Gennadi Nedvigin, Russians appropriately, firecrackers in textured caramel browns, dazzle their way through the vivacious choreography.
Five couples join them, Daniel Deivison and Hansuke Yamamoto peel away in a burst of energy, and it all ends on a high, Kochetkova triumphant on Nedvigin's shoulders. Choreography to match each physique, in thirty-three minutes Tomasson brings out the best in his company.
Christopher Wheeldon's Ghosts, a 2010 composition to CF Kip Winger's thirty-minute symphonic piece for strings, piano, and harp, commissioned for the ballet, continues Trio's elegiac mood. This could be Giselle's second Wilis act. Wheeldon leads us in a mysterious dance of death, an exhausting eternity of eternities.
A hazy lunar spot on a blue-black screen (atmospheric lighting by Mary Louise Geiger) picks out couples in diaphanous shirts and skirts. Ethereal creatures roll, slither, slide, waft, drift, rise and fall. The music, a Hitchcockian filmscore, an Alain Resnais dreamscape, underlines a narrative of loss and soulful suspension.
Dramatic enigmatic silences, and audible sighs, these night wanderers, these shades and shadows are given astounding shape by Sofiane Sylve, Tiit Helimets and Shane Wuerthner, but it is the middle section, the lengthy pas de deux from Yuan Yuan Tan and Damian Smith, her arching back full of longing, that gives Ghosts its soul.
Ashley Page in his first work for SF ballet, Guide to Strange Places, premiering in March this year, breaks the dreamy mood with John Adams's abrasive modern score.
In glossy dark utilitarian costumes (designer Jon Morell also provides the monochrome backcloth Google landscape image of impenetrable specificity) are these space travellers, or space debris? Protons, neutrons and electrons in ceaseless motion? En masse and in pairs, staccato pistons firing at full blast in a demanding universe?
To percussive beats, street noises, sirens, persistent horns and pounding piano, spiky supreme beings signal and interact in stereo—Frances Chung and Pascal Molat, Vanessa Zahorian and Jaime Garcia Castilla, Sarah Van Patten and Carlos Quenedit, Maria Kochetkova and Gennadi Nedvigin, Daniel Deivison and Charlene Cohen, Sasha DeSola and Garen Scribner.
Bells ring, chords jar, time and motion, eighteen compliant dancers, together and apart, power their way through Page's rich choreography to maximum effect. Take that! Phew!
Reviewer: Vera Liber