Sarah Kane's Crave
Choreography Julie Cunningham, direction Julie Cunningham & Joyce Henderson
Julie Cunningham & Company
Barbican Pit
–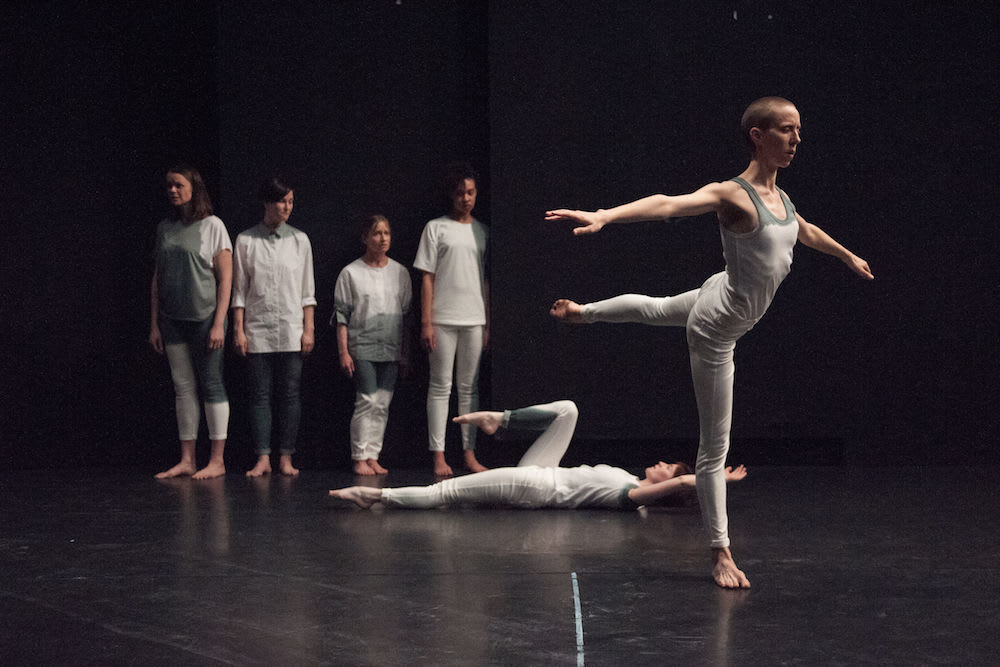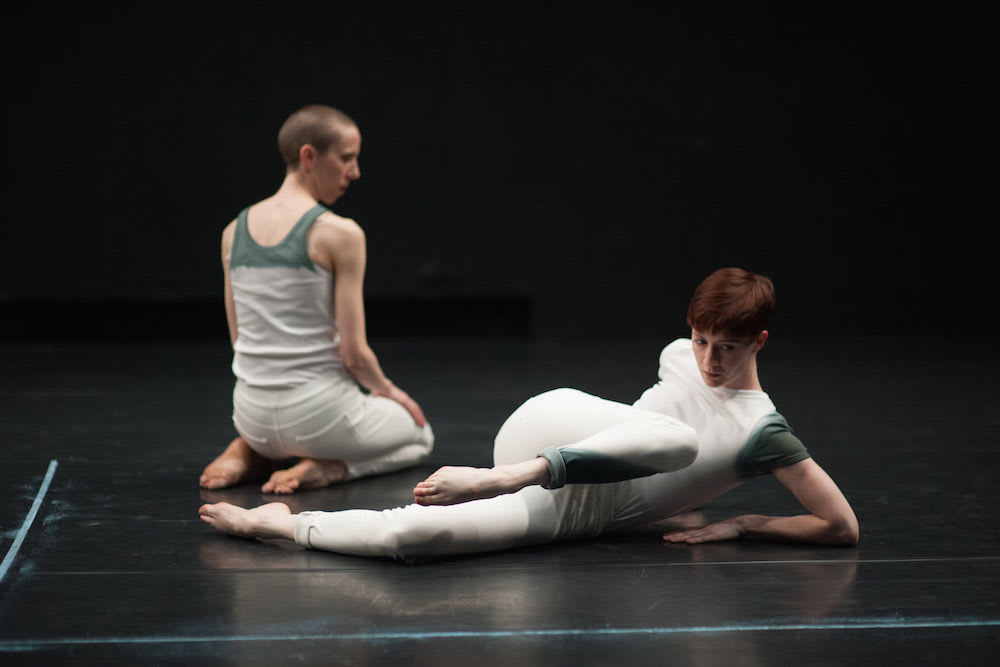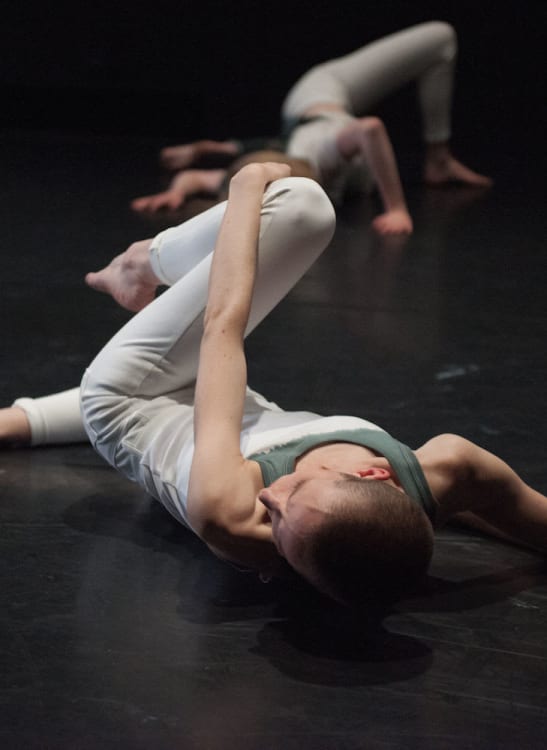 I first saw Sarah Kane's Crave at the Edinburgh Festival in 1998, at the Traverse, directed by Vicky Featherstone. It seemed to make sense to me then. I still have the text. The cast were two men and two women, older and younger variants, their genders gleaned not from their names, C, B, A and M, but from the fragmented text. And there are no stage directions, which frees up interpretation.
The talk is of anguish, abuse, incest, paedophilia, depression, rejection, guilt, love and desire and a wish to end it all. As we know, Kane ended it all the following year aged only twenty-eight. Re-reading its Beckettian lines—she was also influenced by T S Eliot's The Waste Land—it strikes me as someone trapped in arrested development, as the abused often are. "If this makes no sense then you understand perfectly."
What Julie Cunningham has done in her hour-long, full-text dance drama piece is to make it gender fluid. In two-tone, off-black and white costumes—the better to get that sculptural shading—four female dancers and four female actors of whatever persuasion take on the intertexuality of Kane's four voices.
"Do you ever hear voices? (M) "Only when they talk to me." (B). But Cunningham misses Kane's mordant humour by a mile in her earnest empathy. "What's the difference between articulacy and intelligence?" Good question. How do you convey that in movement? Random moves, "random acts of meaningless joy", petrified Pompeian corpse poses, long-held balances, dislocated kinetic sculptures…
Minimalist Cunningham moves the cast (which includes herself dancing the monologue) like Dadaist chess pieces. Only once, when she battles the speaker, pushing her away, is there any emotion in the dance. The rest is frozen faces, enigmatic gestures and a certain disjunction between the text's music and her choreography. Inevitably, Cunningham has taken much from her namesake Merce, with whose company she danced for many years.
How do you convey emptiness in an empty space? With silences and counterproductive immobility: lurking at the back, standing, watching. "The outside world is vastly overrated". How do you show the pointlessness of life but in catatonic trance?
Cunningham, in her second full-length production that responds to text, has taken on a huge challenge, and I leave none the wiser or more enlightened. "What's that got to do with anything? Nothing!" "I don't have a clue." To quote the press release, it is "ambiguous" and "desolate".
Nell Catchpole's sound design is of playground children's voices, the ping and pong of a table-tennis game, someone playing recorder scales, a baby gurgling, the sound of a fairground carousel… and "I feel nothing."
Reviewer: Vera Liber