Saucy Jack and The Space Vixens
Charlotte Mann with lyrics by Mann and Mike Fidler and music by Robin Forrest and Jonathan Croose
Teal Heart Productions
TriBeCa, Manchester
–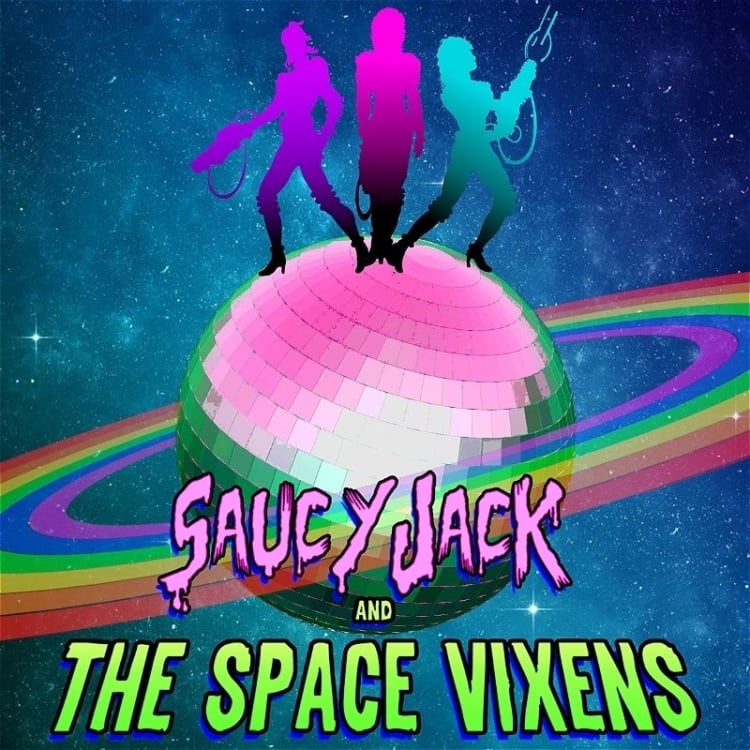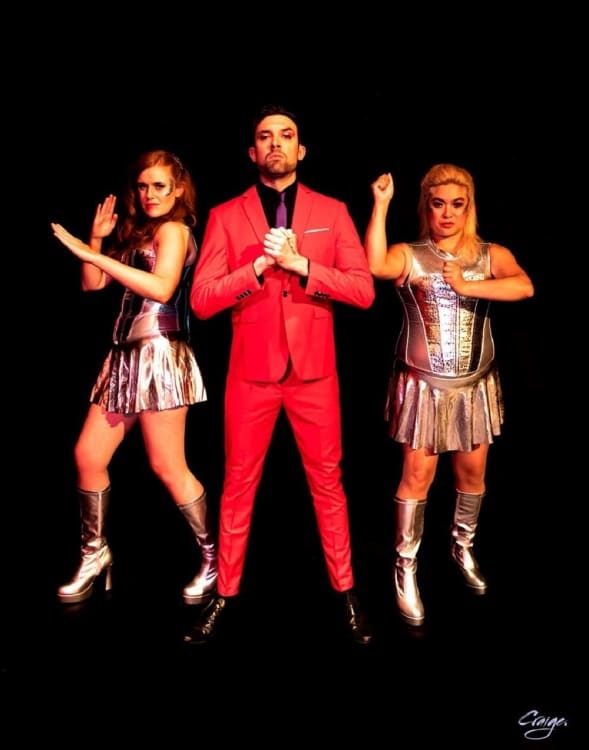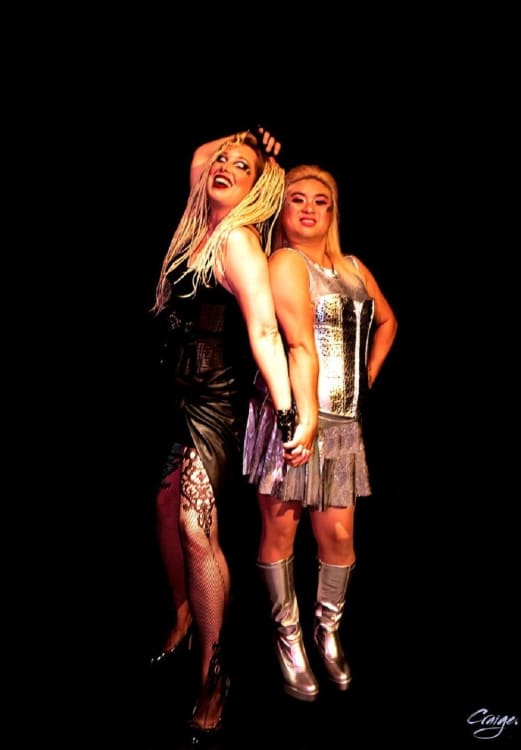 Until Saturday, the basement at TriBeCa is transformed into Saucy Jack's, a sleazy intergalactic nightclub. The audience is greeted by the cast in character, offered drinks and directed to seats. This immersive approach continues throughout the show. During the interval, the cast remain in character investigating the discovery of a body.
Ah yes, Saucy Jack's has an unwanted patron—a serial murderer known as the Slingback Killer is stalking the staff. But help is at hand: investigators The Space Vixens, whose motto is "Justice, Whiskey and Disco" arrive. Or perhaps not—chief Vixen Jubilee Climax (this is not a show that shies away from easy jokes) has a sordid history with Saucy Jack.
Saucy Jack and The Space Vixens is not going to be to everyone's taste. Every line of Charlotte Mann's script has some kind of smutty double entendre and the plot is so thin the revelation of the murderer's identity, far from being surprising, is greeted with sarcastic slow-hand applause. Faced with dialogue ripe with bad jokes, the cast make the inspired choice to play everything dead straight without irony, delivering lines as if they are reciting holy scripture. The master of this understated approach is a poker-faced Joel Dyer (who also directs), greeting every bawdy remark with a dry "of course" or "fascinating".
The company rise to the challenge of suggesting decadence on a budget by avoiding a set and instead utilising Ian Fox's over-the-top costumes. Fox seems to have taken inspiration from a tacky hen night in Blackpool. Fox's designs are without restraint or taste—the cast could stand immobile and still get a laugh or a round of applause.
Despite the motto of the Space Vixens, the score, by Robin Forrest and Jonathan Croose, is not limited to disco but takes inspiration from a wide range including classic rock like Buddy Holly. The influences of the show are cheerfully acknowledged, one song opening with the lyric "At first I was afraid…''.
Director Joel Dyer uses every inch of the venue to full effect. The action spills off the stage and takes place within the audience and behind, and on, the bar. The show is utterly outrageous, referring to devices such as the Vixens' interrogation machine the Vibratron and featuring characters named Bunny Lingus and Chesty Prospects. The climax, so to speak, is a show-stopping dance routine between Ian Fox and Michael Loftus which is unlikely to feature on Strictly Come Dancing.
Saucy Jack and The Space Vixens will not please anyone who is quick to take offence. If, however, you are in the mood for a high-energy, catchy musical full of bawdy humour then Saucy Jack will blow you (pause) away.
Reviewer: David Cunningham