Scène d'amour / L'Après-midi d'un faune / Sacre
Choreography Sasha Waltz, music Claude Debussy, Hector Berlioz, Igor Stravinsky
Sasha Waltz & Guests
Sadler's Wells
–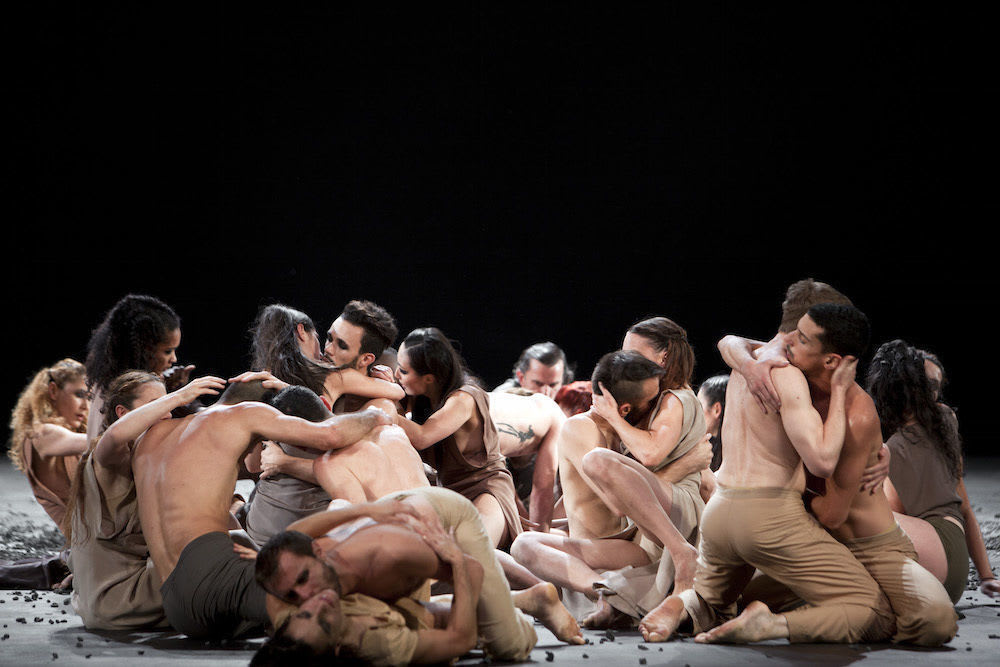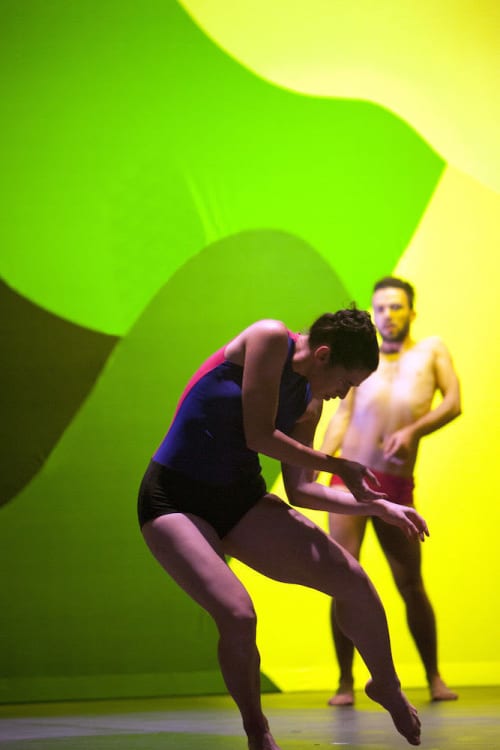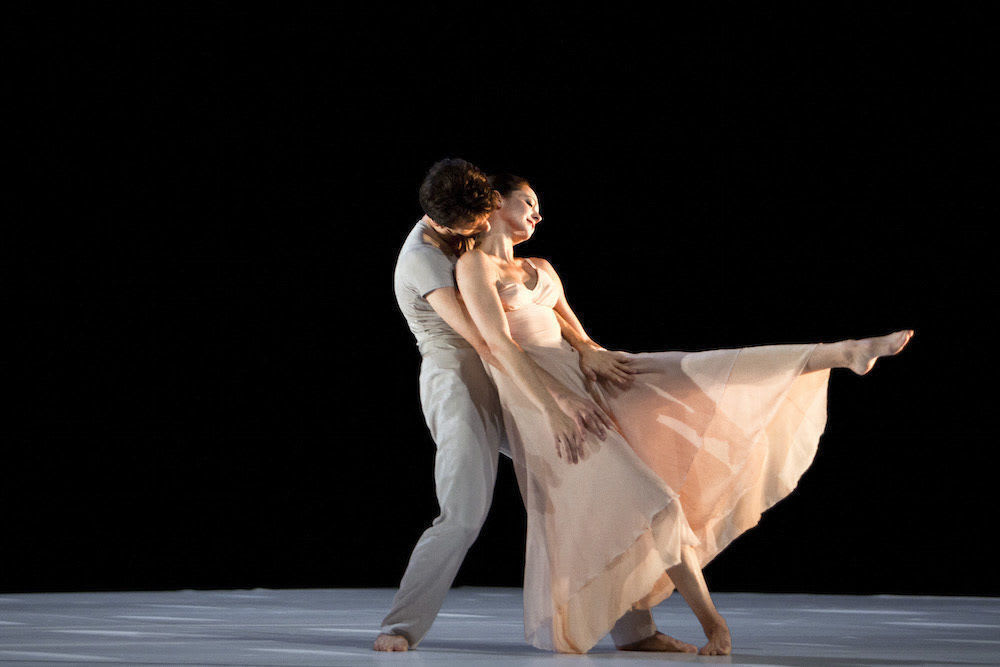 A mixed bill that leaves a musical afterglow (pity it's recorded music not a live orchestra) if not an equally arresting choreographic memory: mankind at its most elemental in three short pieces interpreting Debussy, Berlioz and Stravinsky.
Ballets Russes is referenced by Sasha Waltz's L'Après-midi d'un faune in Guillaume Bruère's 1920s period French Riviera beach costumes and colourful backcloth, but there the similarity ends. Waltz's response to Debussy's ten-minute symphonic poem, choreographed originally by Nijinsky for the Ballets Russes, is less erotic and more of a 1960s group sex happening.
Eleven dancers, hot sun (Martin Hauk's lighting), languid movements that ripple, shudder and coalesce into a single many-limbed creature: from early morning to late twilight hedonistic dancers peel skin and seduce with lipstick traces on flesh.
Waltz's couple in Scène d'amour, the adagio nuit serène, lyrical, gentle, from Berlioz's Romeo and Juliet dramatic symphony that apparently knocked Wagner sideways, alas does not do the same for me.
On a white floor, the two lovers (Lorena Justribó Manion and Ygal Tsur) in shades of beige waft in measured flow, mirror each other's moves, embrace, tiptoe lightly, perform some awkward lifts, and lie together.
Two very different aperitifs before the thirty-five-minute main course is served: Waltz's 2013 Sacre, celebrating the centenary of Stravinsky's riotous The Rite of Spring (Le Sacre du printemps). Brave woman—Kenneth MacMillan and Pina Bausch's versions are hard acts to follow.
The stage picture is grim, filled as it is with some twenty-six dancers and two children, a central mound of ashes and a sword of Damocles spike shaft slowly and ominously descending from the heavens: primitive folk on a misty muddy patchwork of unwelcoming earth, a settlement in the far north where light and life are short.
The village awakes to the sounds of the unearthly spine-tingling bassoon. Groups form, huddle, men and women segregate, girls are grappled to the floor and raised up as iconic goddesses. Rituals are woven into their way of life. Group mentality holds sway.
Men and women fight and couple, the gritty soil is trampled under foot, sweaty shirts come off for a mass love-in. Writhing entwining forms, an animalistic community more used to thinking with bodies than minds, instinctive, strange and troubled.
Repetitive rituals—something is afflicting them—newly robed priests rise amongst them. Order has to be instilled to ward off self-destruction. A sacrifice may unite the warring groups. But who will it be: an expendable woman of course.
Is she chosen, or does she offer herself: one woman comes forward, strips naked, and dances herself into a stupor, as the cornered awestruck crowd watch, safety in numbers.
Her knees knock in an impressive dance of fear and flight. The spike is almost down; she writhes and thrashes in the dirt, but can't escape the horror, the horror …
Reviewer: Vera Liber