Scorch
Stacey Gregg
Prime Cut
Roundabout @ Summerhall
–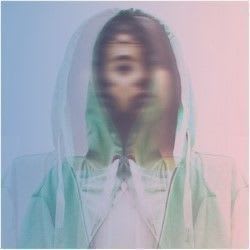 Scorch is a powerful monologue that draws a memorable performance from Amy McAllister.
She plays Kessie, an Irish seventeen-year-old confused by her gender. In fact, we first meet her nine years earlier when the uncertainty was in its early stages and follow a brief path to the point where she and another girl, Jules, fall in love ethereally.
One thing leads to another and they spend a night together, despite the reservations of Jules's mother.
The problem is that our protagonist masquerades as a boy, complete with inadequate artificial aids.
When Jules discovers her mistake, the consequences are devastating. By this stage, Kessie has joined a support group, presumably [Something] Anonymous.
However, Stacey Gregg decides that her play should follow the extreme line, meaning a trip to court on rape charges, a prison sentence in line with that for a gay-bashing murderer and rehabilitation.
The strength of this piece lies in its portrayal of an educationally limited girl who doesn't really understand herself or her sexuality and suffers terribly as a result.
It is to be hoped that plays like Scorch make society stop and think and, by doing so, relieve the suffering of those with similar gender identity issues to those of Kessie.
Reviewer: Philip Fisher