Security
Hammaad Chaudry
Kane Repertory Theatre
Kane Repertory Theatre, Saint Charles, Illinois
–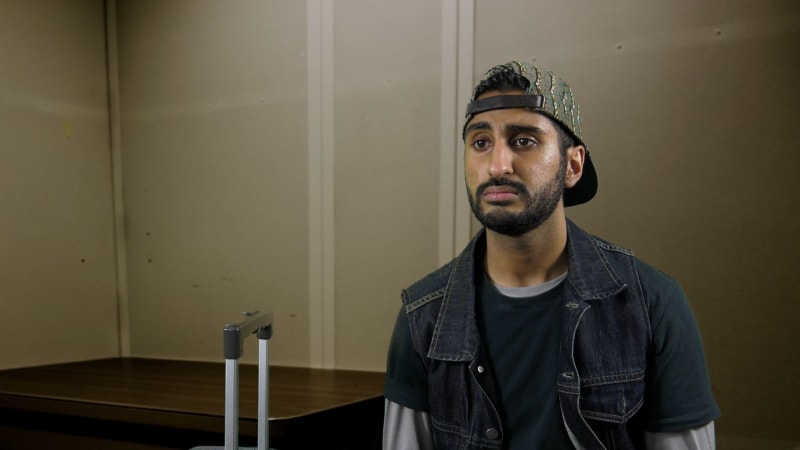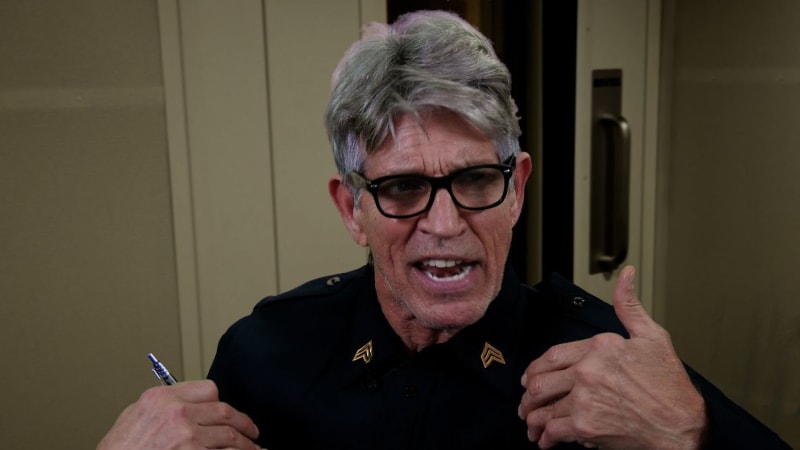 This hour-long two-hander from a theatre company based on the outskirts of Chicago features a pair of tense conversations that take place 13 years apart.
The first comes in the wake of 9/11 and is heavily influenced by the War on Terror. Oscar nominee Eric Roberts is Brian, a Homeland Security officer charged with keeping the borders of the United States safe. Riaz, played with great emotion, by Harsh J Gagoomal, is a 17-year-old Englishman with Pakistani antecedents.
The pair were never likely to become bosom buddies, but Brian's calm but dogged interrogation does little to calm his potentially fiery guest. To be fair to Riaz, following up a transatlantic flight with four hours of aggression from officials who not only know that they represent authority but repeatedly say so would be enough to make anyone belligerent.
The duo are at loggerheads since Brian claims that Riaz is the victim of a random selection, while Riaz refuses to give basic information such as the names of the cousins with whom he is staying. The men do at last get on a little better when discussing a shared favourite topic, boxing. Even then, the security officer is a devotee of Muhammad Ali, while the British teenager only has eyes for Mike Tyson.
An unsatisfactory 30 minutes for both parties somewhat randomly ends with a tame thank you and goodbye. Thirteen years on, both men's lives have changed dramatically. Riaz has grown up, while Brian is the divorced father of two teenage children and has retired to his lonely home in Brooklyn.
There, he is stalked by the younger man, keen to open old wounds. Although there wasn't too much in the earlier meeting to suggest that it would be the case, Riaz has been completely traumatised by his encounter with Homeland Security and remains affronted by what many would have seen as Brian's relatively laid-back attitude.
The unlikely second encounter sees the tables turned and an opportunity to test out a variation on the old Chekhovian gun theory. This is an opportunity to consolidate and expand on opposing views of American society and the way in which Muslims are regarded by those in authority.
Director Ansley Valentine has worked well with the modern film medium, cleverly presenting the conversations in such a way that viewers might be uncertain as to whether the two men were in a room together or recorded separately. Given the limitations and parameters of pandemic society, tell-tale signs eventually confirm that the wonders of modern technology have been utilised to bring the actors together.
One might easily get the impression that Hammaad Chaudry's main interest in writing this play was to provide an opportunity to express a series of challenging thoughts and opinions on American attitudes to Muslims over the last couple of decades and that he has written a plot to facilitate this goal. As such, Security is more successful as a debate than an analysis of character.
Reviewer: Philip Fisher