See Me Now
Created by Mimi Poskitt, Molly Taylor, the Company and Young Vic Taking Part
Young Vic and Look Left Look Right
Young Vic Maria Studio
–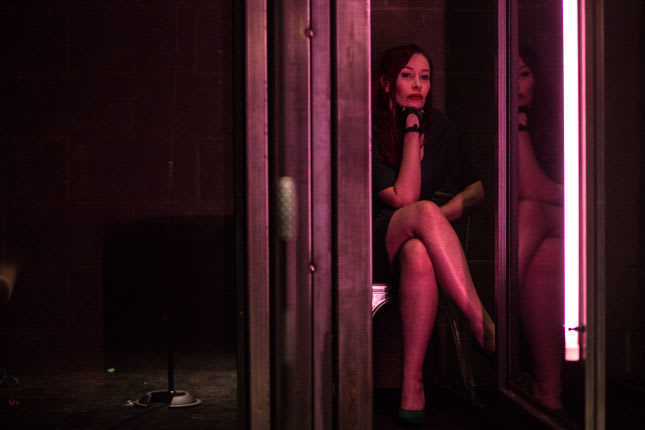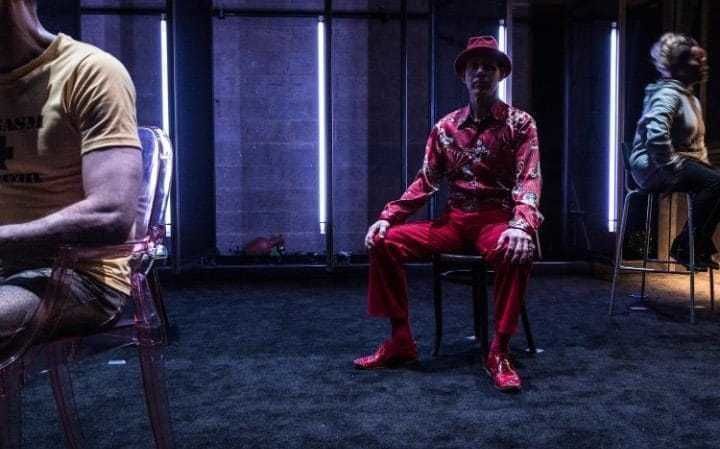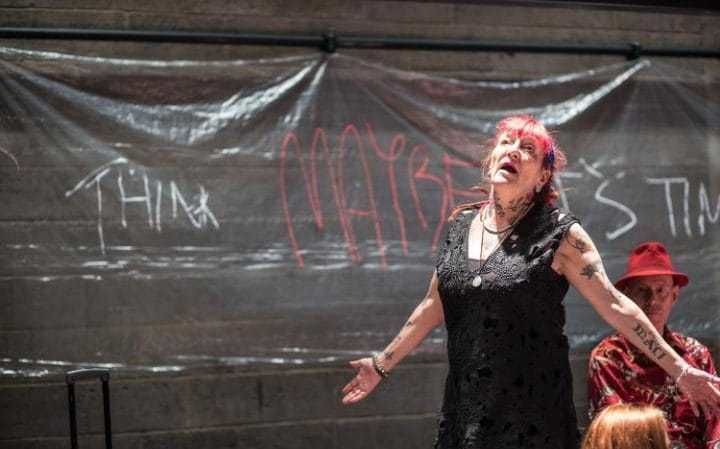 See Me Now is a devised show intended to give audiences an insight into the lives of prostitutes.
It does this by putting 11 professional sex workers on a stage for around 100 minutes during which they tell their own stories, sing, dance, recite and generally emote. They also, pleasingly, try to inject humour to lighten the mood of what could otherwise have been a very dark evening.
It swiftly becomes apparent that for those who do not frequent such circles, prostitutes come in all shapes and sizes both physically and mentally.
There are men and women, straights and gays, those whose genders are indeterminate or have swapped, victims and powerbrokers and in many cases a combination of selections of these elements plus many more.
The team at the theatre company behind the production, Look Left Look Right, might well have been surprised by the testimonies provided by their subjects, which were quite possibly relatively mundane and badly presented in the early stages.
As a result, much of what goes on during the performance feels heavily rewritten, stagey and lengthily rehearsed by a group that, in the vast majority of cases, has no pretensions to any acting ability.
At its best, the evening can be very sad and deeply moving, as the characters relate their own tales of childhood abuse, gender confusion and sometimes simple economic hardship, which eventually led to their career choice.
At the ends of the scale are Adorable, trafficked from Africa and effectively enslaved, and several of her colleagues who became addicts, generally it seems to crack cocaine, and had little option but to work on the streets to pay for their habits.
The presentation is very loosely themed, although few topics are explored in any great depth, which is a pity as the short section on their punters could well have been expanded to investigate the reasons why men (and occasionally women) shop for these services.
Strangely, it is the two men who come across as most grounded, one a polished, university-educated bisexual who seems to understand his business and make the most of it, the other a gentle gay man in his late 60s, who is equally matter-of-fact but less hard-nosed.
It is a strange fact of theatrical life that non-professional performers telling their own stories often seem far less convincing than those who appear onstage every day and understand how to deliver impeccably written lines, while using their long training to work an audience.
That is the case with See Me Now, which often gives the impression of a duck that is reasonably serene on the surface but having to work ridiculously hard underwater to avoid sinking without trace.
Reviewer: Philip Fisher