See the Music, Hear the Dance
Music Thomas Adès, choreography Wayne McGregor / Karole Armitage / Alexander Whitley / Crystal Pite
Sadler's Wells
–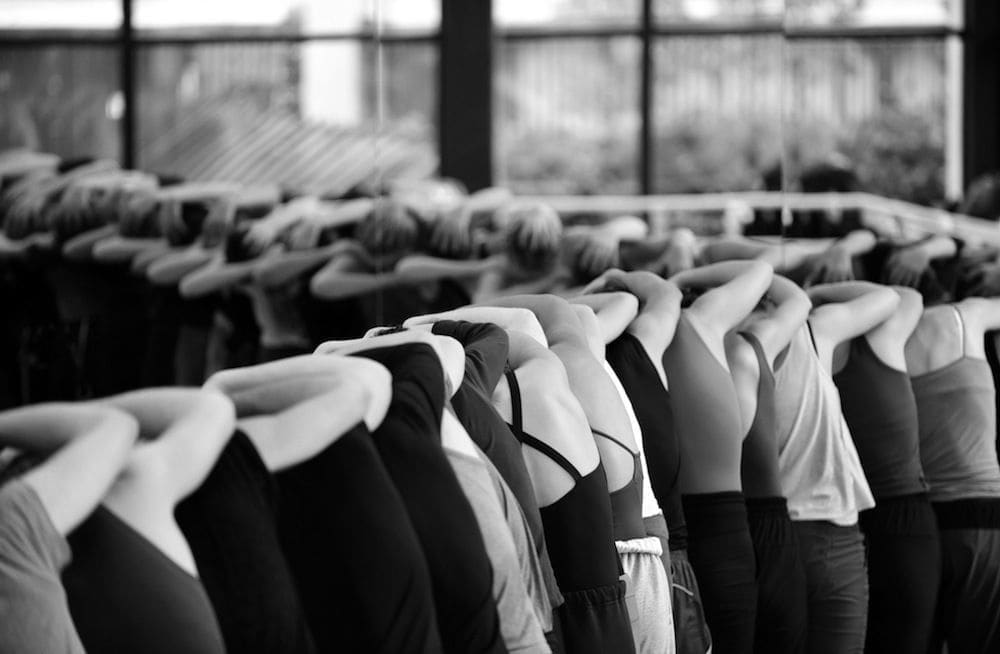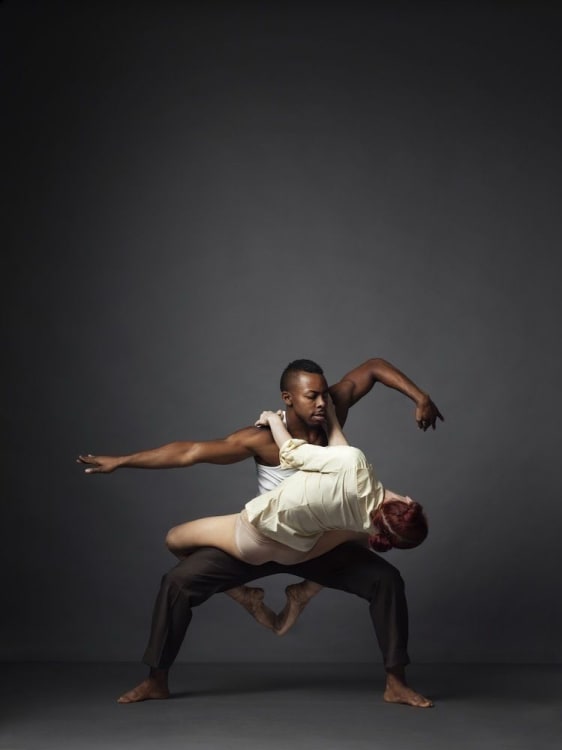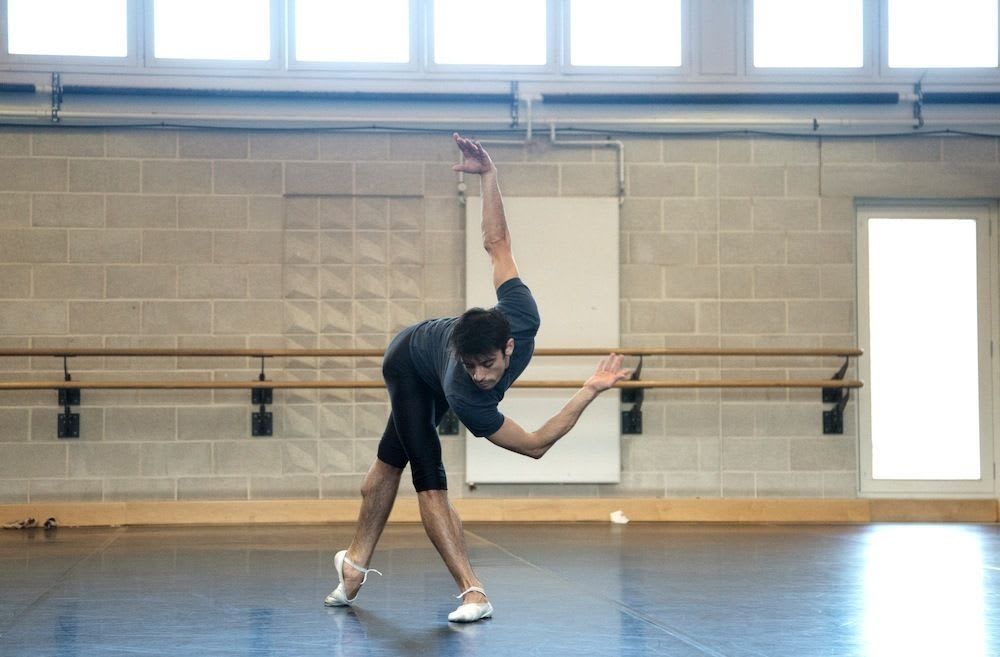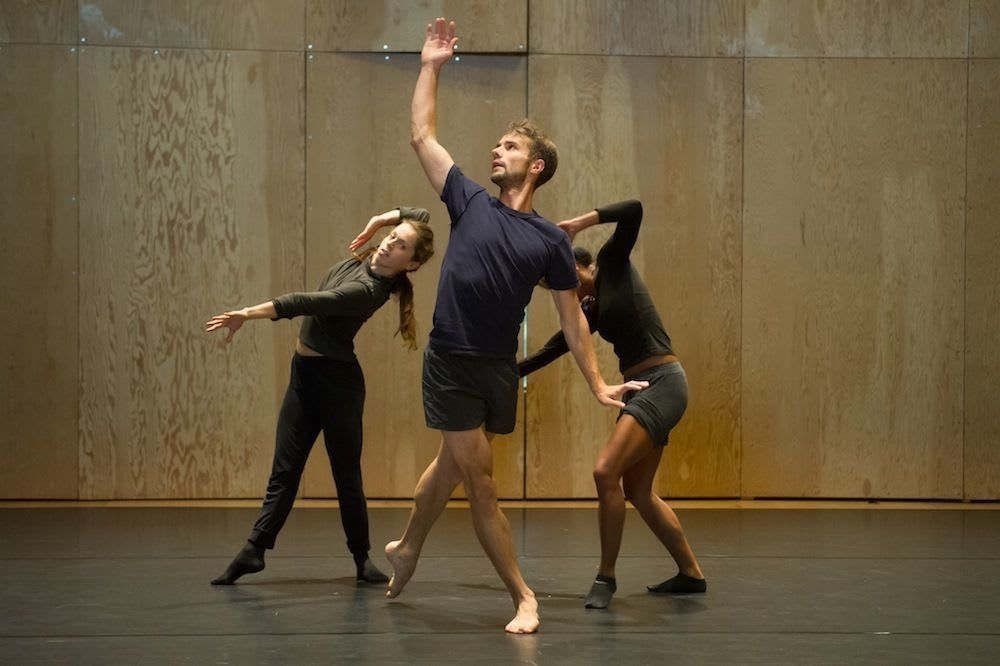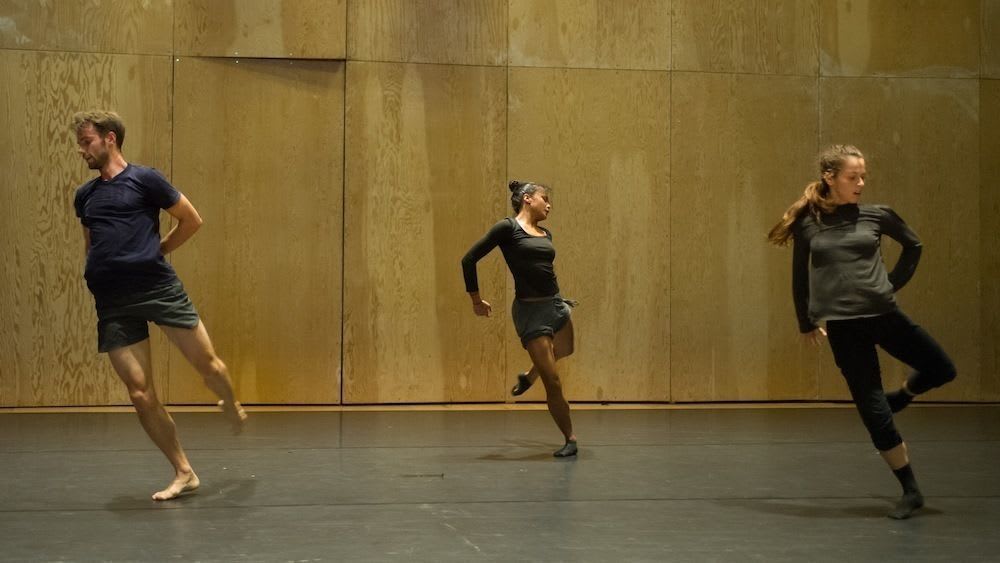 See the Music, Hear the Dance, an apposite Balanchine quote for an intelligent interaction between, and melding of, two exquisitely creative art forms. Think Stravinsky and Balanchine. The richness of the experience is all.
If you know little of Thomas Adès's opus, then this second of the Sadler's Wells Composer Series (first was Mark-Anthony Turnage and UNDANCE in 2011), is an opportunity not to be missed. It is an eye and ear-opener.
To see how much and how gloriously the visual brings out the aural, how much one's ears prick up to sounds through the shaping of each choreographer's art, music's movements amplified and underlined by dance's, is enlightening.
Adès himself conducts the Britten Sinfonia and plays piano for the four choreographers responding to their own choices of his compositions. Two dance pieces are premières, two remounted from previous outings: the variety of styles confirms the breadth of music on offer.
The evening opens with Wayne McGregor's Outliers, which he created for New York City Ballet in 2010 to Adès's 2005 violin concerto Concentric Paths. Twenty minutes, three movements called Rings, Paths and Rounds, are given playful distinctive form. Thomas Gould is the violinist.
Red light rings on the floor, circles on the back wall, McGregor and his co-director, co-set and lighting designer Lucy Carter mark the arena for dance.
I see Warner Bros That's All Folks circle colour spectrum, but I read McGregor is influenced by Bauhaus, Joseph Albers and Barnett Newman, by architectural structure, and he aims for minimalistic simplicity. His Random Company dancers are precision tuned.
Three couples, energised by the instruments in the orchestra pit below, spin and scatter in lyrical flutter and form. Sounds are given structure and shape, bodies fold, each a component of the whole, as are musical notes on a page.
Soft and sharp, angular and yielding, the second movement's male duet (Alvaro Dule and Michael-John Harper) is beautiful, Apollonian in its classical drama. The third sees nine dancers in muted greys and blacks, in trios and military bustle, become the outliers as they spin off into darkness.
Originally created for Wendy Whelan and Albert Evans in 1999 in New York, Karole Armitage's short witty duet Life Story, set to Adès's 1993 work based on words by Tennessee Williams, vies for stage attention with Adès on grand piano and British soprano Claire Booth in seductive voice and glittering black dress.
Satire rung from the abrasive words —"after you've been to bed together for the first time…"— dancers Emily Wagner (reminding me of Shirley MacLaine in Sweet Charity) and Ruka Hatua-Saar from the Armitage Gone! Dance Company, flesh out the tragi-comedy of a relationship in expressive free fall.
Armitage picks up on the modern jazzy scat style singing, voice sliding, gliding, as she deconstructs a physical relationship. Hands slap the floor, awkward emotions are spilled, until the gap grows larger and the couple spiral away in opposite directions.
Alexander Whitley's longer new piece, The Grit in the Oyster, for a trio of dancers including himself, also shares the stage with Adès (on piano) and his (2001) Piano Quintet musicians.
"Exploring ideas of obsession and transformation", Whitley matches his dancers to the musicians: solo violin opens and solo dancer takes the stage. Piano and second female takes the floor. Finally Whitley joins them as the full quintet plays.
Skittishness and tableau stillness: a male (Apollo again) with his two muses, leading them in stylish dance, in dreamy nocturnes, in a light patterning and an inseparably close relationship. But one breaks away. Antonette Dayrit's solo is transforming, moving, gentle, absorbing. As, of course, is the music.
So far, so normal - what comes next is unexpected, audacious and mind-blowing.
As a response to Adès's 2010 Polaris, Voyage For Orchestra, Canadian Crystal Pite wanted a cast of thousands but settled for sixty-four including six dancers from her company Kidd Pivot and a cohort of dance students from LCDS and Central School of Ballet.
Her Polaris is stunning - my respect for Pite's daring grows by the minute. A silent black organic mass of bodies, an amoeba shifting shape, heads and hands popping up, Tom Visser's lighting catching their flesh tones. At the same time both funny and powerful. Legions of martial warriors: big orchestra sound, big dance.
Black on black. Freeze pose and sudden animalistic movement. The odd biped amongst quadrupeds, they move in unison across the floor. Chimes tinkle. Hands quiver like mobiles in the wind.
Jay Gower Taylor's granular monochrome backcloth suggestive of iron filings - that's what they are, magnetic iron filings clustering together, sound constellations made visible.
Futurist sci-fi bas-relief: a chain of bodies rippling to the sound waves, heroic, precise, the Suprematist Constructivist art of the worker state and its victory parades, expressionistic, epic. Climactic.
Pite says she sees the conductor Adès as a dancer, the dance living in his body as he conducts, and Adès says "music is dance". That, we know, of course, but it is good to see it on such exceptional form.
Reviewer: Vera Liber