Seeing the Lights
Brendan Murray
New Vic Theatre Company
New Vic, Newcastle-under-Lyme
–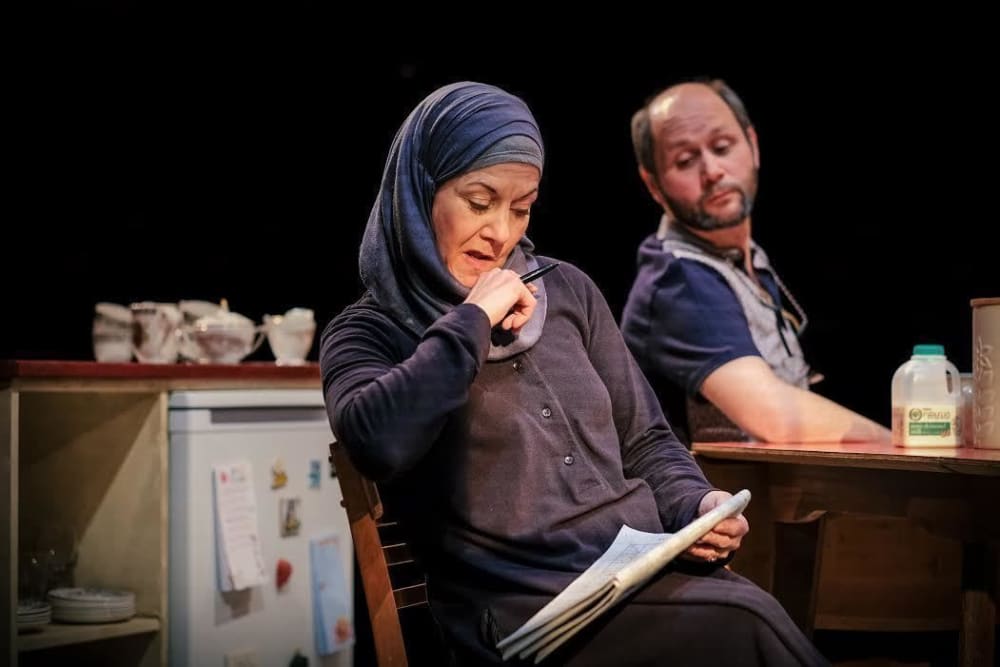 They cost £2.4 million to stage, stretch almost six miles and shine non-stop for 66 nights. No wonder the 3.5 million people who visit Blackpool illuminations each year have such fond memories of it.
The illuminations feature strongly in Brendan Murray's Seeing the Lights. Theatre by the Lake, Keswick commissioned him in 2014 to write it. His bitter-sweet comedy features a dysfunctional family whose mother is approaching her 80th birthday. All she wants is for her family to see Blackpool's lights again—for old times' sake. But her wish is thwarted by a succession of obstacles which emphasise the family's internecine squabbles.
Murray called on personal experiences when writing Seeing the Lights. His mother had gone into a care home but he lived hundreds of miles away, so he found it difficult to visit her. Then he became a carer for his older, physically disabled sister. He says the play is a combination of "facts with a good dollop of fantasy thrown in for good measure".
The fractious family in Seeing the Lights consists of son Terry, a nurse by day who looks after his mum by night, argumentative daughter Marion who calls herself Muna after converting to Islam 20 years previously, her compliant husband Nasir and younger sibling Kenneth who has emigrated to Australia.
Murray's writing is sharp, poignant, totally natural and superbly observed. Many people will empathise with the discussions that take place about whether mum is being looked after properly and if she should go into residential care. There is plenty of humour in the script as well as tension—skilfully brought out by director Peter Leslie Wild—and a real bombshell towards the end when Muna reveals why she has such misgivings about returning to Blackpool.
The acting is impressive, none moreso than the performance of Anna Kirke as mum. She was excellent as Mrs Wilberforce in Graham Linehan's adaptation of The Ladykillers at the New Vic earlier in 2015 and she gives another sparkling display as an old lady, her speech and mannerisms being consistently authentic. She gives as good as she gets from her largely self-centred children.
Connie Walker revels in the role of Muna, a bitter, selfish, domineering homophobe who refuses to take her family responsibilities seriously and rarely has a good word to say about anybody.
George Potts is outstanding as Terry, the sarcastic but warm-hearted son who consistently faces criticism despite having his mother's welfare at heart.
Oliver Gatz as Muna's husband Nasir and Karl Haynes as handyman Ray have smaller roles although they give strong support throughout.
Lighting designer Daniella Beattie comes into her own towards the end with a brilliant display of lights which illuminates the whole auditorium.
The New Vic has a habit of unearthing gems that other theatres might not consider producing. Seeing the Lights is another prime example of a clever, well-written play acted and staged commendably which has appeal for all ages. Its quality shines through.
Reviewer: Steve Orme