seven methods of killing kylie jenner
Jasmine Lee-Jones
Royal Court Theatre Upstairs
–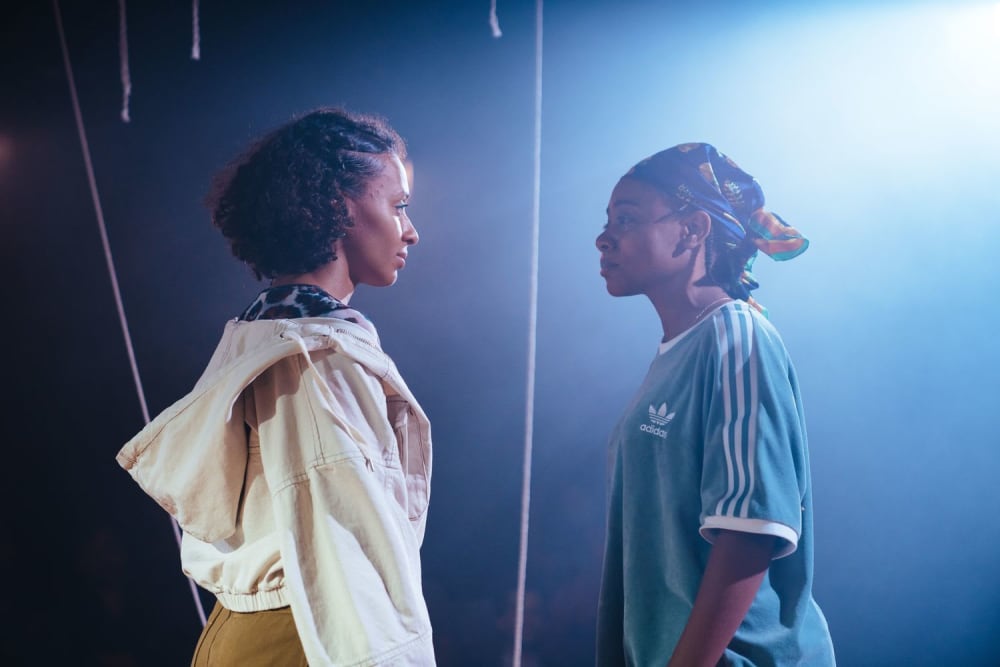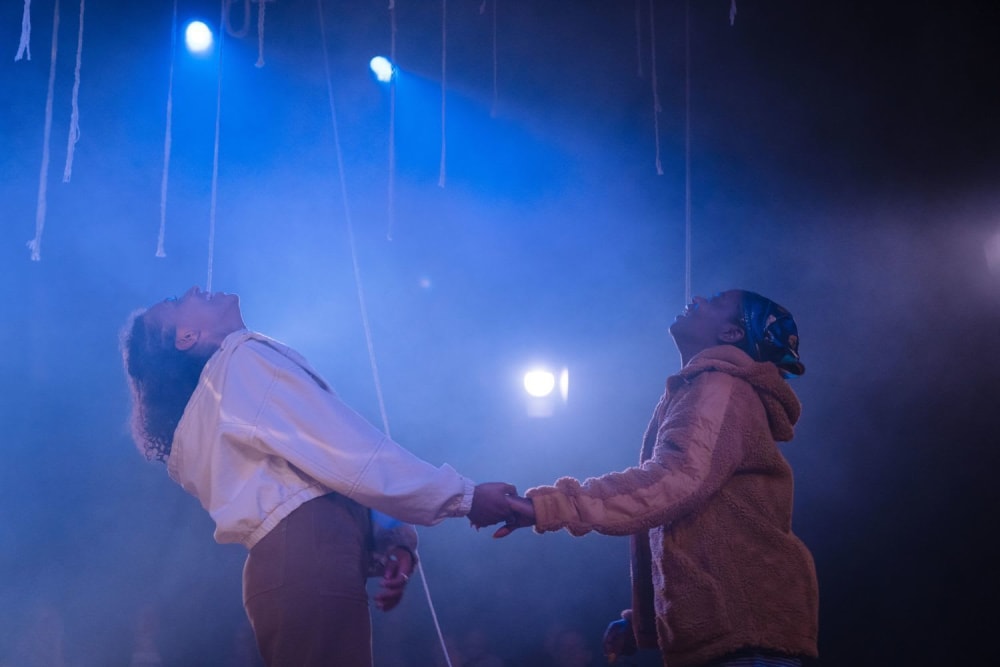 It may have some fairly significant flaws but this vibrant new play from newcomer Jasmine Lee-Jones represents a fresh voice and richly deserves this Royal Court debut directed by Milli Bhatia.
Played in traverse on a multi-layered wooden stage overhung by ropes and what might be fishing nets, the drama starts as 21-year-old Londoner Cleo played by Danielle Vitalis becomes irate on learning that at the same age Kylie Jenner has just become the youngest self-made billionaire ever.
Ranting furiously, the young black woman attacks not only every aspect of Kylie Jenner's existence but also the proposition that someone hailing from such wealthy stock could have her wealth described as self-made.
Cleo then begins a litany of assassination methods using her witty Twitter handle of @INCOGNEGRO. The methods are inventive and the language used to describe them poetic, as is much of the 80-minute-long performance.
Soon enough, Cleo is joined by her bosom buddy from school days, Tia Bannon playing lighter-skinned (it is relevant) queer (so is that) Kara.
Liberally utilising Twitter language complete with its obscenities and, more tellingly acronyms, the pair then begin to dissect their lives both together and separately, which leads to bitter arguments but also fond reconciliations.
The primary purpose of this play is to highlight the young black experience as seen by women in their early 20s today, harking back to the days of slavery but also exposing their ultra-modern views about racial difference and sexuality amongst other topics.
The bitterness against the reality TV star therefore becomes little more than a vehicle for the pair to bare their souls to each other and, since we are acting as voyeurs at their party, the audience as well.
The use of acronyms, along with a wide variety of accents particularly when relating tweets and retweets from people who are more often offended by Cleo's comments than not, as well as the incredibly pacy repartee can at times become baffling but generally carries viewers along. The staging doesn't aid intelligibility, as unfamiliar language and accents are hard enough to interpret when speakers are facing towards listeners.
The evening is greatly helped by outstanding performances from the duo of Danielle Vitalis and Tia Bannon, who spark off each other at every opportunity.
seven methods of killing kylie jenner may seem more cathartic than incisively pointed at a concrete destination but the chances are that anyone buying a ticket will find the ride at the least entertaining and at best exciting.
Reviewer: Philip Fisher