Sex with Strangers
Laura Eason
Hampstead Theatre
–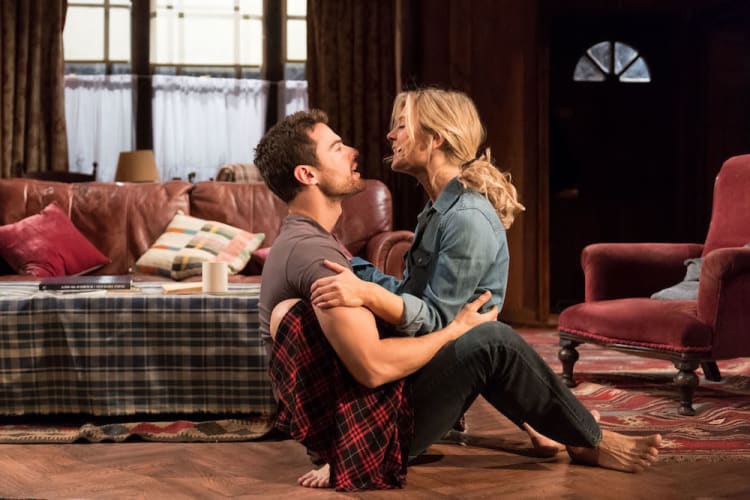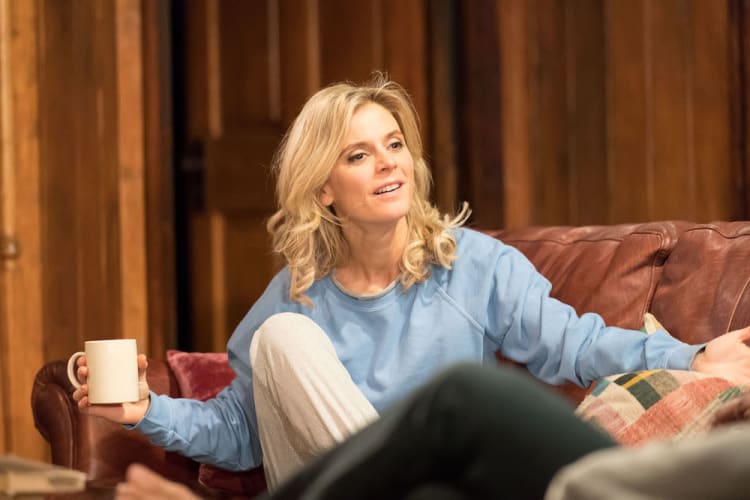 Watching Sex with Strangers, it comes as no surprise to learn that its creator, Laura Eason, has been heavily involved as a screenwriter/producer, most significantly on the American version of House of Cards.
While this intense drama, pitting two very contrasting writers against each other at the same time as they enjoy a steamy affair, explores some interesting ideas it spends too much of its 2¼-hour duration scratching the surface rather than plumbing the murky depths.
Despite its setting in a snowbound writers' retreat somewhere in Michigan, Jonathan Fensom's set for the first half of the evening could have been borrowed straight from an Agatha Christie murder mystery.
This is where Emilia Fox's Olivia, a teacher in her late 30s who harbours the ambition to become a successful writer, meets Ethan Cain aka Strange 10 years younger and played by The Divergent Series heartthrob Theo James.
In the literal sense of the term, he is also a writer having created a bestselling book from his blog, which shares the title of the play. In simple language, Ethan slept with at least one woman a week for a year, documented the experience in graphic terms and became an online superhero as a result.
The initial interchanges between the pair hardly seemed promising but, in the blink of an eye, the frosty spinster is thawed by the hunky sex god and, like almost every other scene in the play, the curtain goes down as they cavort passionately.
The relationship quickly moves in two different directions. The sex is obviously great and proves irresistible to both parties. However, when it comes to literature, Ethan's latest plan is an app that promotes online novels, like a not very literary version of Spotify.
He therefore doubly seduces (or perhaps violates) Olivia by turning her into a pseudonymous online novelist, while sleeping with her and also helping the budding author to go legit with an introduction to his agent.
This is largely lightweight and light-hearted fun, given a degree of something more thought-provoking by its comparison between traditional ways of making it big in the world of books and the methodologies favoured by the Twitter generation. As such, questions of old media against new are raised as well as the value of artistic integrity when compared with fame and fortune.
After the interval, the action moves to Olivia's symbolically book-lined Chicago apartment. There, she and Ethan continue the passion at the same time as their different writing careers begin to converge but also lead to conflict.
Despite observing some appallingly unethical behaviour, the evening directed by American import Peter DuBois moves towards a rather predictable although somewhat enigmatic ending.
Sex with Strangers is undoubtedly entertaining and allows Theo James to wallow in the portrayal of an alpha male in his pomp. However, there are too many loose ends and convenient solutions for this play to live up to the promise of its title or receive the plaudits of several other American imports at Hampstead in recent years.
Reviewer: Philip Fisher