Shakespeare in a Divided America
James Shapiro
Faber and Faber
Released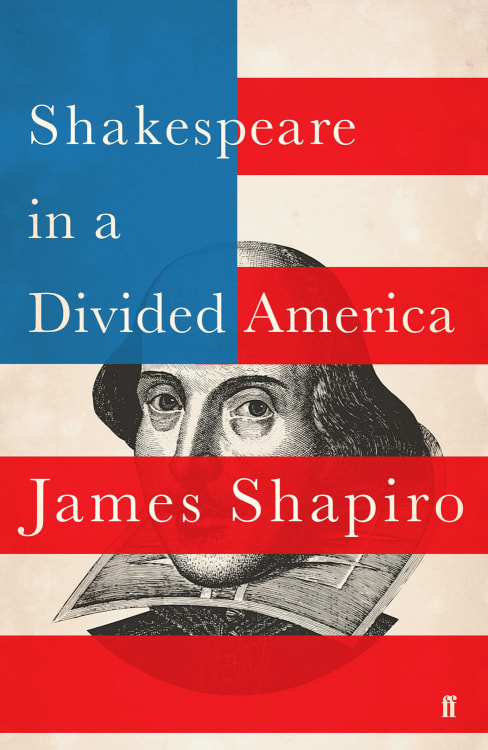 Columbia University Professor James Shapiro has built a reputation and a business around books providing fresh insights into the works and influence of William Shakespeare.
His latest effort focuses on a series of major incidents in the history of the colony that became a world leader.
In doing so, he discovers and elucidates upon unlikely connections with the works of the Bard, in doing so delivering a partial, patchy but always fascinating history of the theatre in the United States and beyond.
While some of the links may seem a little tenuous, others are very direct, none more so than the fatal Astor Place riot, which was ostensibly initiated as a direct consequence of the fateful appearance of legendary British actor William Macready in Macbeth at a time when the two countries were at each other's throats. To make matters worse, he and American Edwin Forrest were offering clashing acting styles in a rivalry that went far beyond the personal.
In eight chapters plus a lengthy introduction, Shapiro does a fine job of explaining in detail the background to some of the United States' most troubling bifurcations.
He also puts them into a Shakespearean context that can arrive from a variety of unlikely angles, occasionally a touch contrived but nevertheless constantly intriguing.
There is much variety, as demonstrated by chapter headings that include such gems as miscegenation, manifest destiny, class warfare, assassination and adultery and same-sex love.
After an introduction prefiguring the final chapter in which Julius Caesar meets Donald Trump, the book commences with what is perhaps predictably a considerable concentration on the middle of the 19th century.
After all, that is when America comprised a group of states that was far from united thanks to disagreements with the British as well as internecine battles, which made it a powder keg constantly waiting to explode.
Every one of these diverse stories is diverting and most are engrossing. Readers will have their particular favourites.
Some might be entranced by the differing approaches to Shakespeare of Abraham Lincoln and his assassin, John Wilkes Booth, surprised to learn that the President was arguably more of an addict than the actor.
The tales of racial hatred, with African-Americans treated like animals, are deeply shocking, Othello inevitably causing consternation. In particular, the reaction of President John Quincy Adams will seem shameful to contemporary eyes.
Politics can get heavy but, despite his academic background, James Shapiro has the ability to write compellingly in accessible language, leavening some of the worst horrors with a rare eye for humour.
History can be very recent, moving very close to the present day with the quite shocking story of the outrageous response to the Public Theater's Julius Caesar in Central Park. This is as powerful an indictment of social media and populism today as one could hope (or fear) to read, showing that the barbarism of the past is not so distant after all.
The research and the writing are both top-quality, making Shakespeare in a Divided America an excellent read filled with novel observations about both the country and the writer who so strongly influenced it and continues to do so today.
Reviewer: Philip Fisher