She Stoops to Conquer
Oliver Goldsmith
Theatre by the Lake, Keswick
–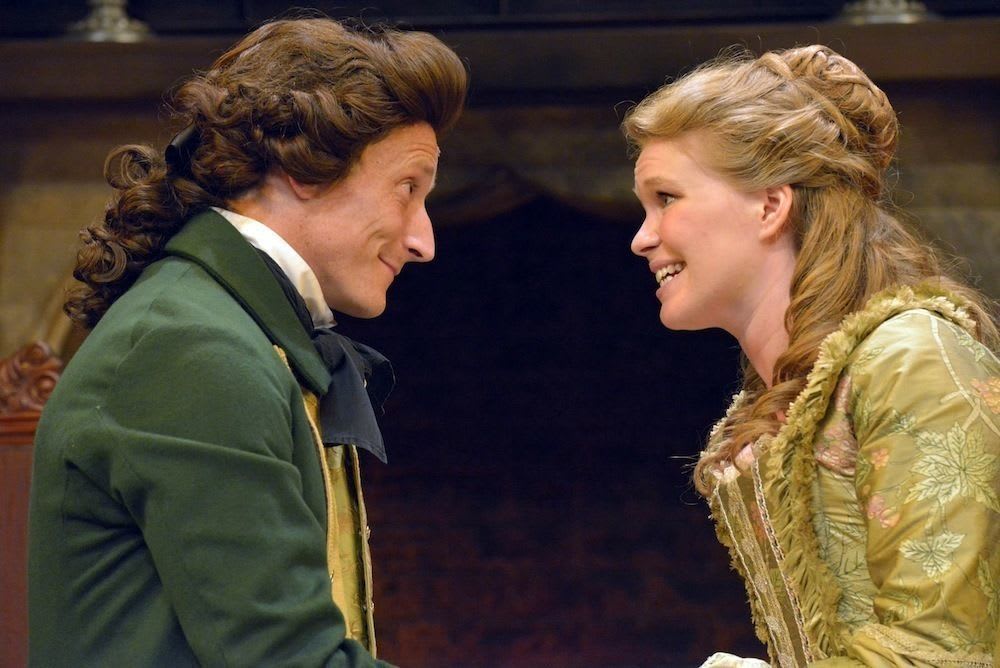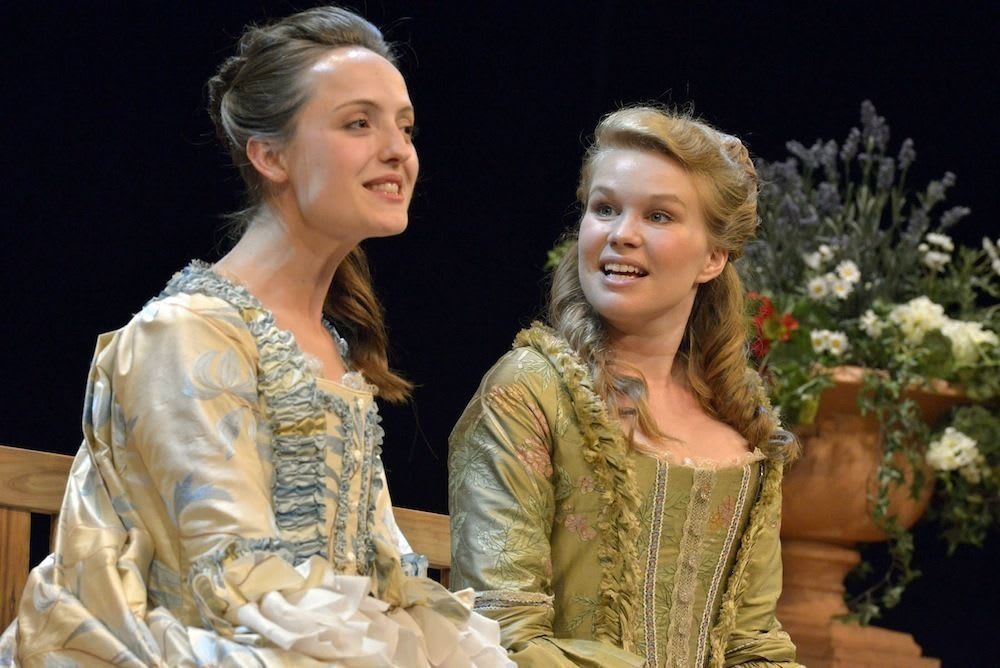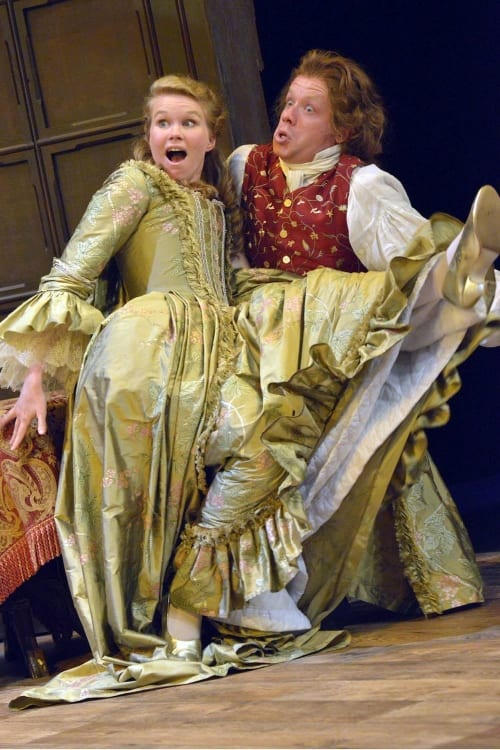 With a larger-than-usual roster of directors on board for the summer season, artistic director Ian Forrest has confined his attention to two pre-twentieth century classics: 'Tis Pity She's A Whore in the studio and this main house production of Oliver Goldsmith's most famous comedy She Stoops To Conquer.
It's a classic comedy of mistaken identity and town versus country in which wealthy country man Mr Hardcastle plans for his daughter Kate to marry Charles Marlow, son of a wealthy Londoner, but Marlow has an affliction that makes him unable to look women of class in the eye but he has an easy, even rude, way with people of either sex from the lower classes.
Travelling with his friend George Hastings, who has his heart set on Constance Neville who also lives with the Hardcastles, they come upon an inn where Kate's half-brother Tony Lumpkin, who spends rather too much time in the ale house, tricks them into believing that the Hardcastle's country house is an inn, and so they arrive to treat Hardcastle as an innkeeper rather than a man of means with the power to grant their future happiness.
As you would expect, everything ends happily with everyone coupling with the partner of his or her choice, but there are plenty of embarrassments and misunderstandings on the way. The various plot strands weave together well, so that the result isn't as confusing as many plays of this type.
Forrest's production is clear and perfectly-paced so while remaining very much of its time the play is perfectly understandable to a modern audience. Some of the characters are unnecessarily over-the-top, such as the stupid servants and their long, drawn-out scene change routines, but the bulk of the play is nicely played for more subtle humour.
Richard Galazka goves a very well-judged, nuanced portrayal of Marlow, which is balanced perfectly with Ben Ingles in the straighter, more worldly role of Hastings. Peter Macqueen, now in his fourth TBTL summer season, is great as always as the blustering, offended Hardcastle with Maggie O'Brien as his manipulative wife.
Gareth Cassidy's Mr Toad-ish portrayal of Tony Lumpkin does tend towards the over-the-top with his childish, high-pitched laugh but largely works to achieve the laughs. The young female roles are, of course, less-developed, but there are strong performances from Laura Darrall and Isabella Marshall as Constance and Kate.
While it may not have the draw of the big main house farce See How They Run for a summer season audience, it is a fun romp that's certainly worth seeing.
Reviewer: David Chadderton