'Tis Pity She's A Whore
John Ford
Theatre by the Lake, Keswick
–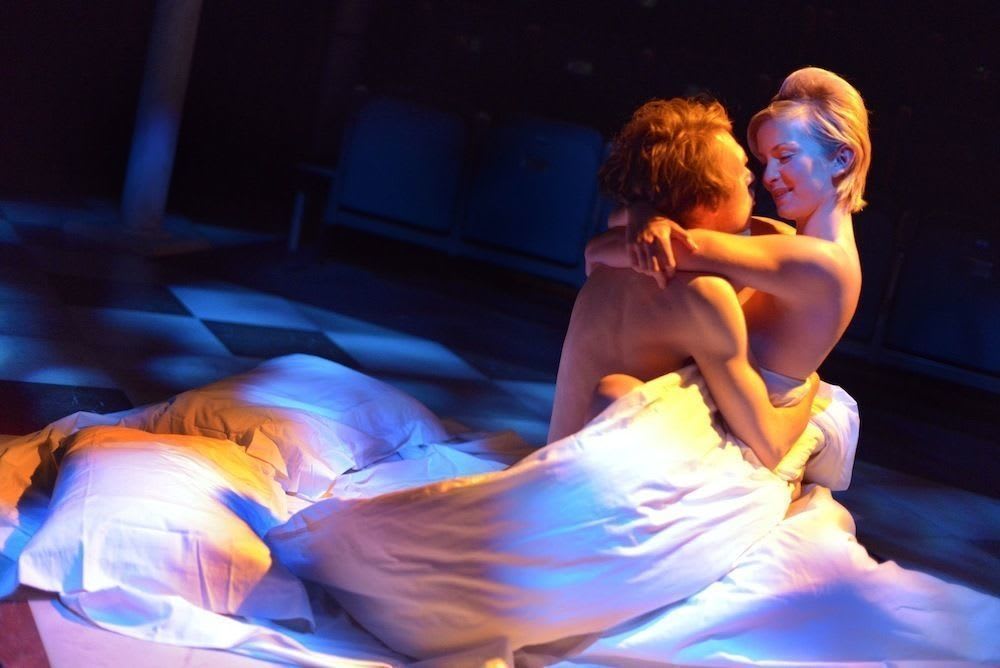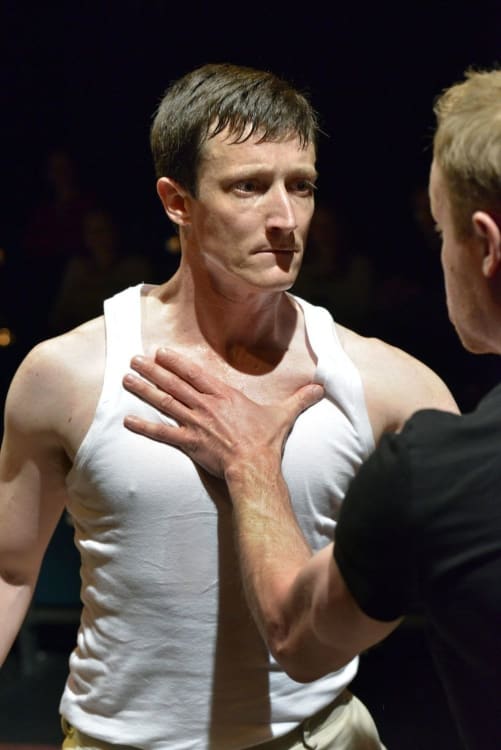 John Ford's Jacobean tragedy has been streamlined by director Ian Forrest to run at a little over two hours plus an interval with a more modern setting and a cast of seven with only one actor doubling—and that is for the Friar and Cardinal.
This is one of the most famous stories of incest in the theatre after Oedipus, but in this case those involved, and a few around them, know that it is incest. In Parma, Italy, Giovanni falls passionately in love with his sister Annabella, and in a very tender and tentative scene he finds out that she feels the same about him.
Their love is consummated, but there are consequences which will make the relationship rather obvious. However Soranzo has already proposed marriage to Annabella and it is decided she will accept, but he finds out after the marriage that she is already pregnant.
There are many other complications as well, involving Hippolita, whom Soranzo had promised to marry when her husband died and is bent on revenge, and his fiercely—and violently—loyal servant Vasques. The ending is brutal and quite bloody, revelling in its graphic bloodiness for just a bit too long.
The pruned version works reasonably well most of the time, with parts that zip along at a fair old pace and some that drag a bit. The simplified plot just about makes sense if you are paying attention to the words, but this is Jacobean blank verse so it takes a bit of concentration.
Elizabeth Wright's set looks wonderful in the small studio space with its traverse seating arrangement, with an altar full of candles on one side and some large stone arches on the other of a tiled floor between the two opposing banks of spectators.
There are stong performances throughout. Benjamin Askew as Giovanni is tearful and overwrought from his first appearance, which doesn't give him very far to go emotionally but he does have some happier times in-between. Sophie Melville as Annabella shines from within with her bright, innocent smile until the consequences of her actions are spelled out to her. Ben Ingles has the biggest emotional journey to make as Soranzo, which he travels convincingly, and Gareth Cassidy's Vasques is brutal in his support of his master.
It's brave of Theatre by the Lake to put two pre-twentieth century plays into its summer season (the other is She Stoops To Conquer in the main house) even though this has been cut to work in the studio, where the more adventurous productions usually take place. The pace and tone are a bit uneven in the adaptation, but it is a brave attempt that is interesting to see and has some fine performances.
Reviewer: David Chadderton