Shebeen
Mufaro Makubika
Nottingham Playhouse in association with Theatre Royal Stratford East
Theatre Royal, Stratford East
–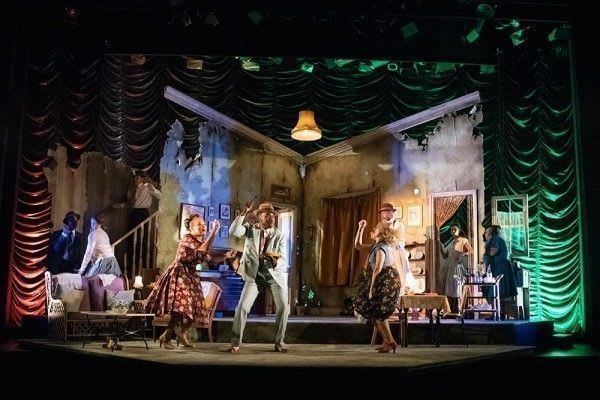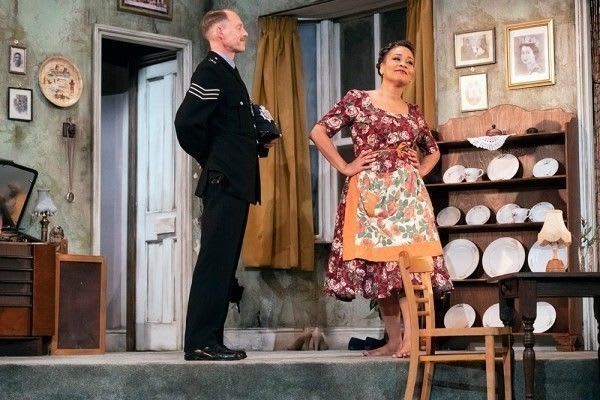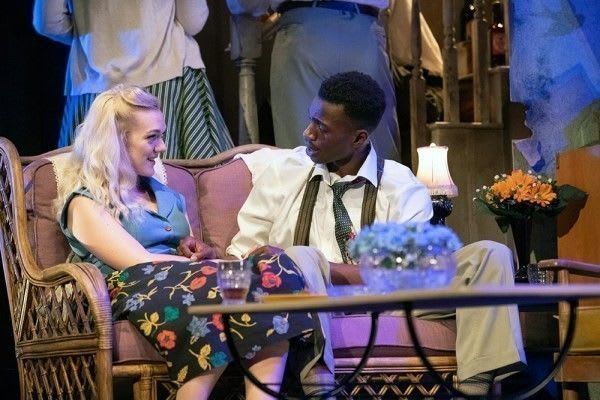 As we mark seventy years since the arrival of the Empire Windrush with its 700 Caribbean migrants invited by Britain to work here, and at the same time censure our government for the subsequent treatment of some of them and their families in what the graffiti near where I live calls Windblush, Mufaro Makubika's play is a reminder of how badly some of them were treated almost straight from their arrival in a Britain that was not used to ethnic diversity.
Set in in St Ann's in what is now his home town of Nottingham, where it premièred at the beginning of the month, it takes place a decade after the Windrush arrival when racial unrest erupted. There were an escalating number of attacks by white youths on black men in the summer of 1958 and on 29 August attacks on black homes in London's Notting Hill began two weeks of rioting. Less well known is that a week earlier there was an outbreak of racially motivated violence against the black community in Nottingham that began on 23 August and also went on intermittently for a fortnight.
St Ann's was an area where 2,500 West Indians and 600 Asians were already living and seen by some as competition for jobs which added to racial prejudice. On that night, there was a mob of over 1,000 on the streets and the local paper, the Nottingham Evening Post, reported, "the whole place was like a slaughterhouse."
Reports differ as to exactly how it started and Makubika's play isn't a documentary but its incidents aren't far from what actually happened and he captures the mood and the feelings of the time with some accuracy.
Shebeen is set in the home of ex-prize-fighter George and his wife Pearl who dreams of opening a café with her Caribbean cooking but at present they run an illegal shebeen, a place where their fellow West Indians can meet up, get a drink, dance and party on the pretext that they are just friends invited round.
It's a house plagued by damp, the wallpaper peeling, and Grace Smart's setting even has holes in its fabric to suggest how rundown it is. A framed poster on the wall of George when he was known as the Bomber leaves a clear patch beneath it; they've clearly been living here for sometime. Religious pictures, crucifix and family photos also tell us something about them. Both the set and Matthew Xia's production offer a balance between naturalism and symbol that match the way the play offers very real character drawing at the same time as presenting a range of attitudes and situations on both sides of the then-present colour line and this is exploited to produce some brilliant moments of bold theatricality.
At the heart of the play are Karl Collins and Martina Laird as George and Pearl at a point when he is becoming dissatisfied with being an adjunct to her plans and is being tempted to go back into the ring by a London promoter (Adam Rojko Vega). Their performances could sustain a play just about them but racial issues are highlighted by the attraction between shebeen customer Linford (Theo Solomon) and schoolteacher Mary (Chloe Harris), the daughter of a neighbouring white family.
A visit from a local police sergeant investigating rumours of Pearl running an illegal drinking place and complaints about the noise from her "parties" sees him tolerant and charmed by her. It is very funny with Karl Haynes as the embarrassed, bemused copper and when later the "guests" arrive Rolan Bell continues the comedy as smart-suited, outspoken Earnest (sic) who, when accused of having come to England to escape debts in Jamaica, says he's a businessman "and businessmen always owe money."
It is a boisterous evening but the production quietens the music to concentrated on individual interaction accompanied by changes of lighting which plays down the disturbance that the shebeen must have caused neighbours, who probably had some justification for their complaining on those grounds, but that is no excuse for the vitriolic racism that pours out of Mary's mother, blisteringly played by Hazel Ellerby, who makes her attack. Only there has been a vicious attack on Linford by white youths who have seen him with Mary that leads not to their arrest but his by a brutal policeman whom Sergeant Williams is incapable of restraining. What began as a light-hearted picture of people recapturing some of the joy of their Caribbean culture turns to tragedy.
Mufaro Makubika's script won the 2017 Alfred Fagon Award for Best New Play and in production Matthew Xia effectively exploits its theatricality. It may not be very subtle but it is uncomfortably true of the time (I had Jamaican friends in Notting Hill then) and, though today's world may seem very different, it is a reminder of what xenophobia can lead to, and an uncomfortable contemporary warning.
Reviewer: Howard Loxton