Shine
Kema Sikazwe
Live Theatre
Live Theatre, Newcastle
–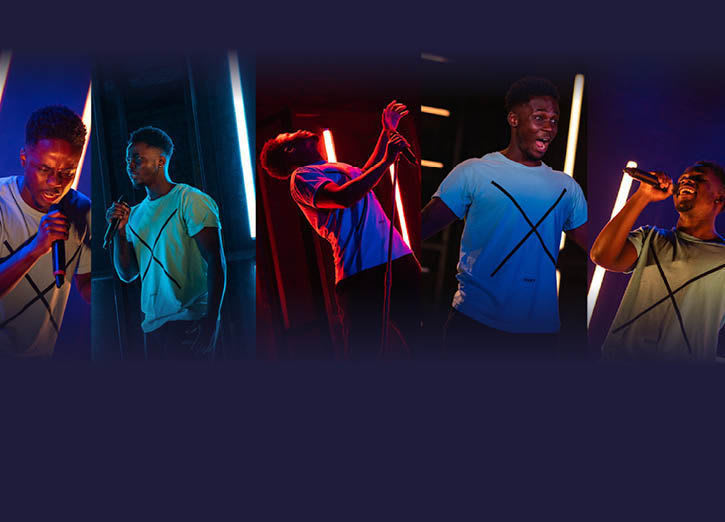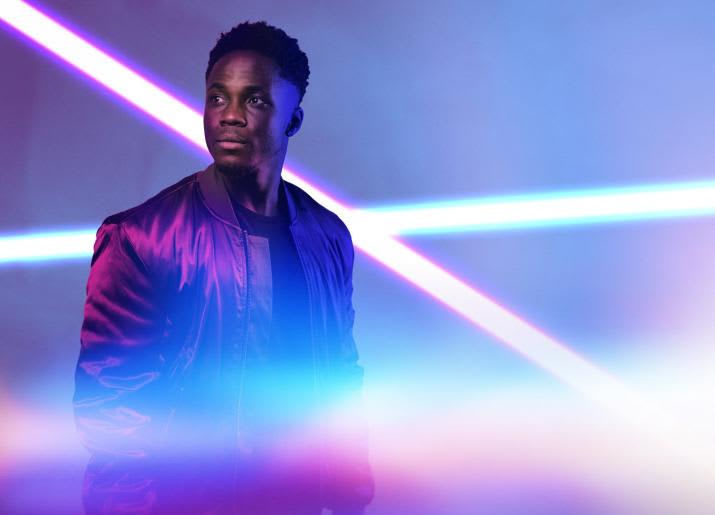 Two years and four months and the turning upside down of our world thanks to the pandemic separate us from the first run of Shine, so, when Live decided it should be the show to re-open the theatre after eighteen months or so, I decided that I really should take a second look at a piece which I had found so moving and exciting first time around.
In his comments in the programme, Kema Sikazwe tells us he has added some songs and refined the script. I confess that, having only seen the show and heard the songs once, I wasn't aware of the new ones—a good thing, I suppose, for they slipped seamlessly into the show—but, although there didn't seem to be any major changes in the script, some themes came across as more significant, probably due to tweaking and not to rewriting.
His mother's words, "the music is always present; you just have to hear it," and their effect on him as he grew up were always central to the piece, as were the effects on him of the bullying he experienced at school, but somehow this time they loomed larger, seeming to take a bigger part in his growing up.
In my review of the first production, I wrote, "his story is my story and almost everyone else's, not in the specifics of what happened but in the feelings—the pains and joys—that lie behind them," and I have no reason to change anything of that, for this is a coming-of-age story, an insight into the emotional growth of a boy who is trying to find a way to reconcile two cultures and come to terms with not just being different but also an immigrant, another word / theme which seems to have greater prominence in this new version.
In fact, I would say that it isn't just a new version but also an improved one, deepening the universality and resonance with others of his story.
If you missed it last time, you should definitely go to see it, and if you saw it back in 2019, go again for a deeper and more impactful theatrical experience.
Finally, it would be very wrong of me not to mention the contributions of director Graeme Thompson, Alicia Meehan's movement direction, Emma Bailey's design, Nick Rogerson's lighting and Craig Spence's sound design which add so much to the audience's experience.
Reviewer: Peter Lathan