SHOUT! the mod musical
Created by Philip George & David Lowenstein
Peter Frosdick Productions
Opera House, Blackpool
–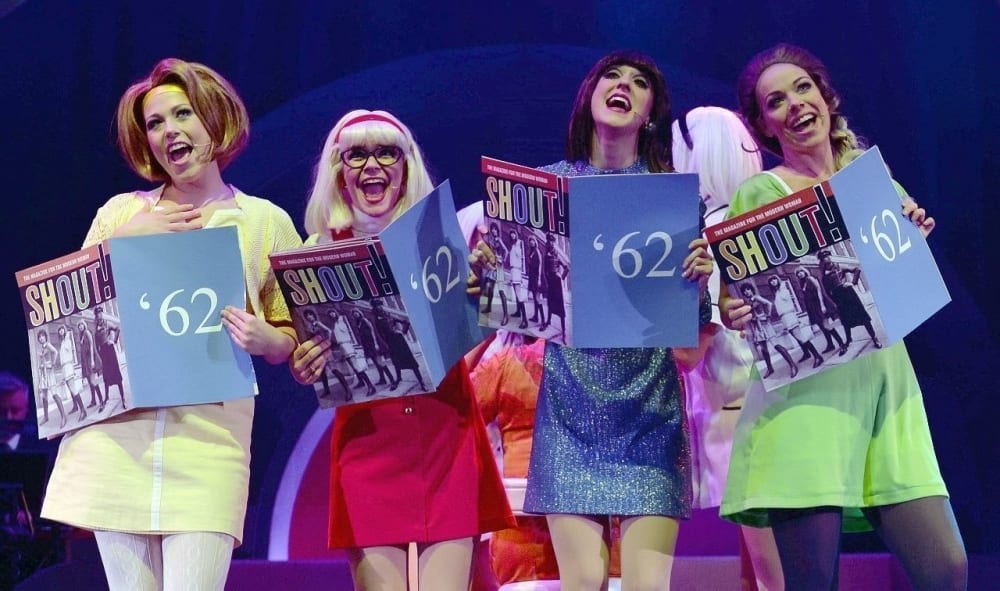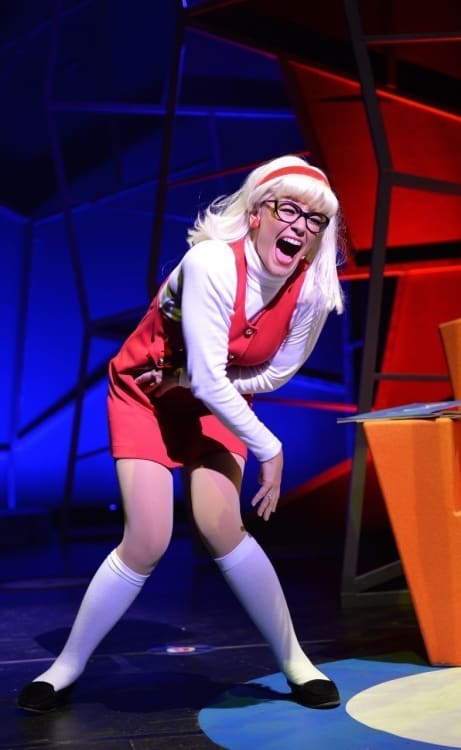 Two 'mod musicals' in the region in one week could just be a coincidence, but when this one also resembles a brand new show seen hereabouts earlier this year then someone's obviously running risks.
SHOUT! shares the 'mod' badge with All or Nothing at Manchester Opera House. And like Jackie the Musical, seen at Blackpool Grand in the spring, it also wraps itself around the idea of a 1960s/70s girls' magazine.
That one was an unashamed jukebox musical, with a clearly-constructed storyline, whereas SHOUT! is a curious hybrid of a music review interspersed with comedy sketches. Most of those are lame while the jokes deserve never to walk again!
The show has had a previous life either side of the Atlantic and seems to be a staple of American high schools, where its Technicolored vision of Swinging '60s Britain is maybe more easily accepted.
A strong cast of pop starlets and soap stars, several with musical theatre experience, has been assembled. Suzanne Shaw is almost unrecognisable as Red Girl, hidden behind geeky glasses that go with her character. Former Atomic Kitten Liz McClarnon is a rather more promiscuous Green Girl. X Factor finalist Amelia Lily gets the American role of Yellow Girl, while Niki Evans sinks a lot of stage experience and a fine voice into Orange Girl. Helena Blackman, returning here shortly in Great Expectations, is an ambivalent Blue Girl.
So there's no shortage of singing and acting talent, and backed by a tight five-piece band live on stage the show's songbook and storybook occasionally collide to provide one or two stand-out moments. Director and choreographer Racky Plews has also neatly drilled her cast into a dancing ensemble, backed up with a trio of dancers.
There's also evidently a Loose Young Women chemistry between the famous five but the material they are being given to work with—apart from the songs of course—is dated, dishevelled and threadbare.
Opening night was warmly received, though by an audience only one fifth full, and it will easily appeal to a hen party market, but the shelf life for SHOUT! has to be limited.
Reviewer: David Upton