Siberia
Umberto Giordano, libretto Luigi Illica
Bregenz Festival
Released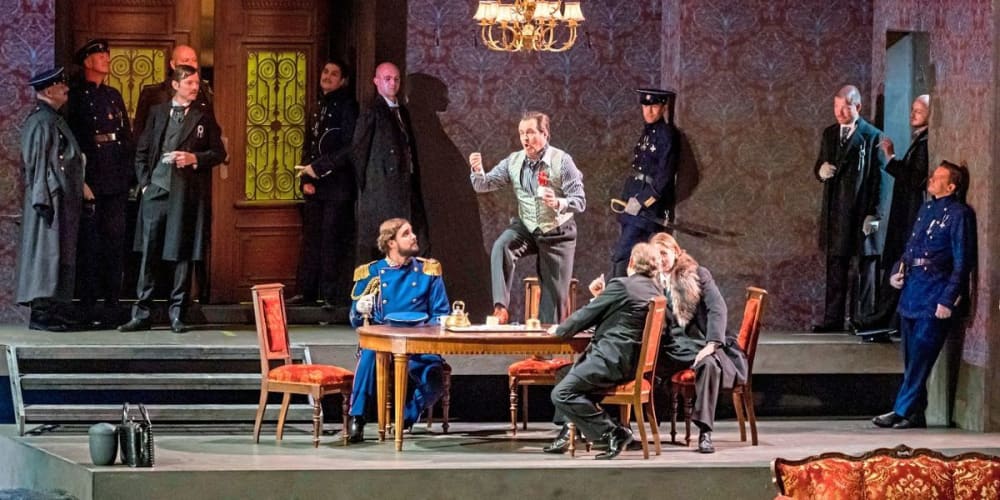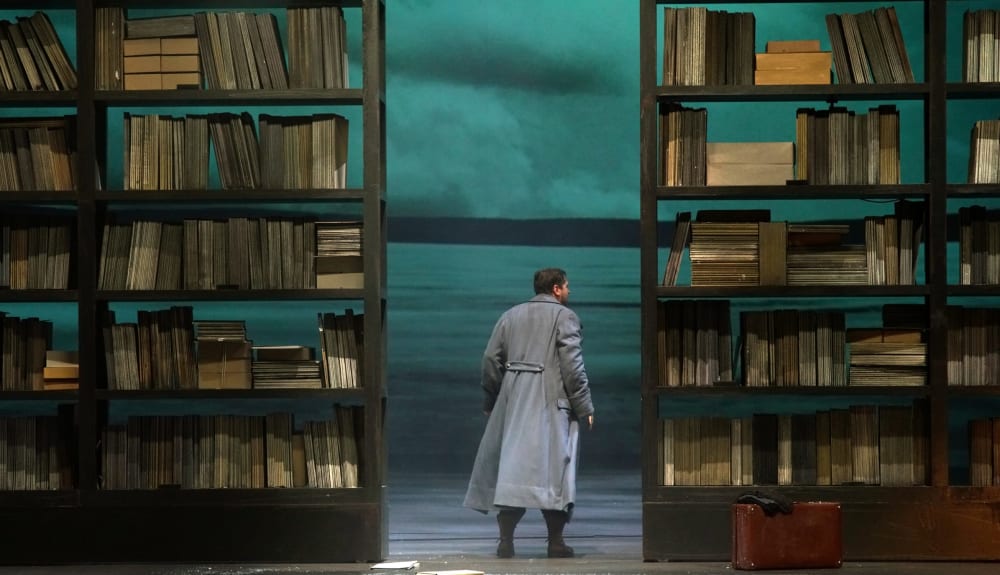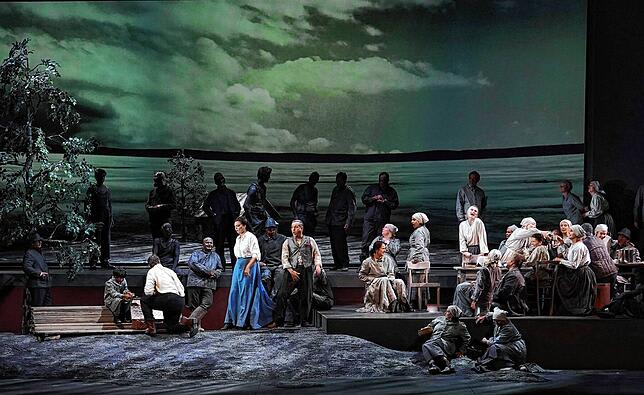 Given the resonance of the title, it's not surprising that a director should wish to update the setting of Giordano's 1903 opera from Tsarist to Communist times.
That was the case with the excellent 2021 Florence production by Roberto Ando reviewed here last year. This staging at Bregenz in the summer of 2022 by the young director Vasily Barkhatov embraces both periods, but suffers as a consequence, in terms both of impact and plausibility.
The story follows the courtesan Stephana, who sacrifices herself by following her lover Vassili into exile after he assaults her princely keeper. She thus achieves a nobility in death as her fortunes decline. Barkhatov's innovation is to elevate a minor character, identified only as an old woman seeking her father, sung by Clarry Bartha, into a frequent observer or participant in the action.
The first problem arises from the chronology: Stephana and Alex Mikhailov's Vassili are mid-19th century characters, as is evident from costumes and design of the first act, yet their latter-day follower flies from Rome by jet to visit the site in Siberia of Stephana's death, now a playground between dreary apartment blocks. She has come to scatter there the ashes of her dead brother, but it is hard to make a sufficiently close connection between her mission and people who perished some 150 years earlier.
Barkhatov and fellow Russian conductor Valentin Uryupin transfer to her many important lines that the composer wrote for Stephana, including the closing epithet, "With you, for ever." A previous scene includes a vast 20th century archive, presumably holding information about past prisoners, so I take her words to be a memorial to all those who died in the gulags.
It's an oblique reference, if so. The only social jibe in the staging is the early sight of tsarist officers eating caviar on the points of their sabres, and the production makes no specifically Soviet reference in largely benign scenes of the camps. I can understand if it were politically inexpedient for this creative duo to do so, five months after Russia invaded Ukraine, and so applaud the fact that they make such a statement at all.
Nevertheless, this treatment somewhat diminishes the importance of the heroine, to the detriment of the role for Canadian soprano Ambur Braid.
Perhaps partly as a result, she can seem a little constrained at dramatic moments, and for a woman of such determination, Uryupin has her surrender to being undressed and redressed by her pimp, Scott Hendricks's Gleby, too easily. There is compensation however in her voice—she sings with a warm timbre and maintains perfect intonation throughout the range.
The great discovery for me was Alex Mikhailov as Vassili. He is a stalwart of the Mariinsky in St Petersburg but has been seldom heard outside Russia. There is an immediately perceived star quality to his tenor, a distinctive, smooth sound and with power and control to make the best of Giordano's soaring lines. The score lacks a big, memorable tune, but Mikhailov and Braid combine beautifully in the echoed phrases of their act three duet. Hopefully we will hear more of him.
Orchestral introductions to each act are played against video of the old woman's journey that has the feel of an old silent black-and-white film. The accompanying booklet gives track details and times, but given the elaborated storyline, it would be good to have rather more information than is given in the cursory synopsis.
Reviewer: Colin Davison