Side By Side By Sondheim
Music and lyrics by Stephen Sondheim with additional music by Leonard Bernstein, Mary Rodgers, Richard Rodgers and Jule Styne
The AC Group
The Jack Studio Theatre
–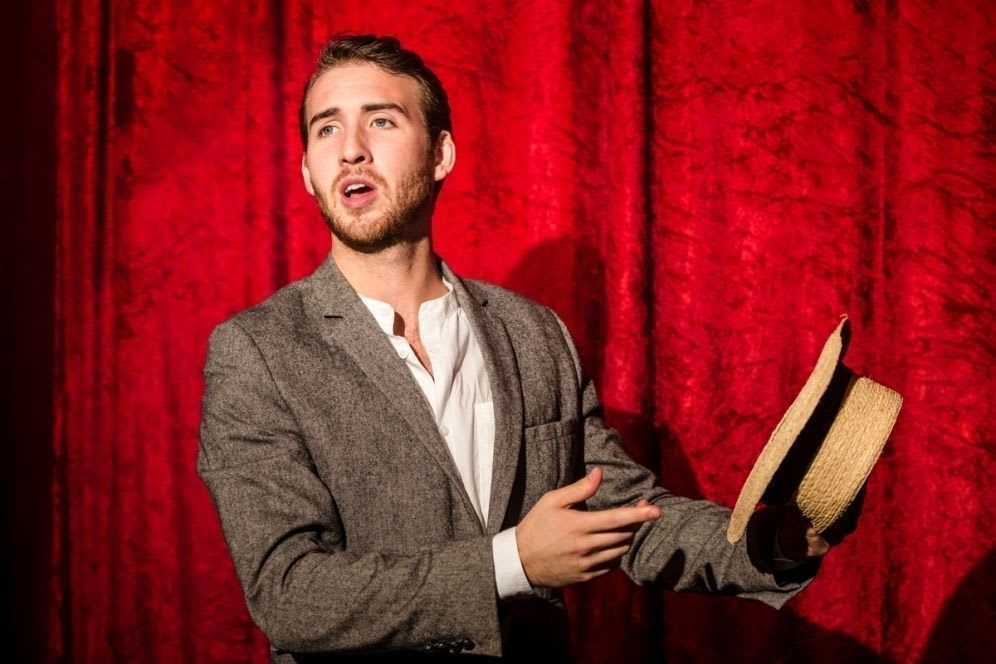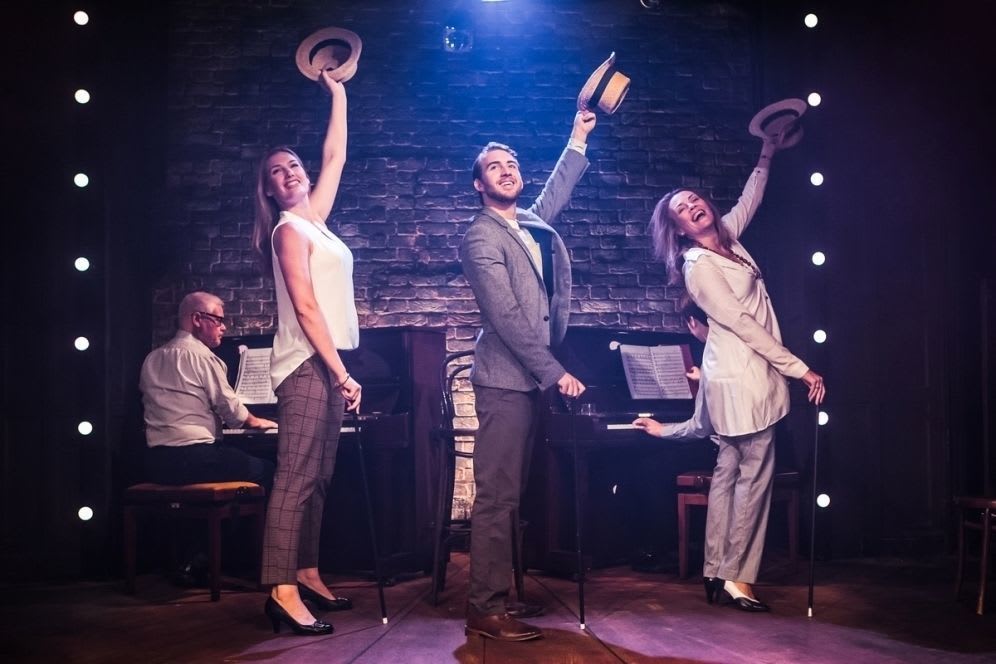 The re–working of 1970s show Side By Side By Sondheim had me leaving the theatre with the carefree joy of Gene Kelly in that iconic scene from Singin' In The Rain.
That is not because the show provides an evening of non-stop mirth, it doesn't. The gaiety is mottled with the beautiful tragedy of "Losing My Mind", the tenderness of "Anyone Can Whistle" and the heartbreak of "A Boy Like That", forming an evening of delightfully yo-yoing emotions.
Side By Side By Sondheim developed from an evening's revue at Wavendon's Stables Theatre (run by jazz singer and actress, now Dame Cleo Laine, and her late husband the jazz composer and saxophonist Sir John Dankworth) into a vehicle to introduce little–known American musical theatre writer Stephen Sondheim to a wider British public.
This anthology has two creators. David Kernan was at the time playing in the original West End production of A Little Night Music, the show from which came the song "Send in the Clowns". This seemed the writer's only hit, belying his involvement as lyricist on West Side Story and other not so well–known works.
Kernan's co–creator was renowned Sondheim flag bearer Ned Sherrin, a peerless broadcaster, producer, writer, satirist, raconteur and more.
The late Ned Sherrin wrote and delivered the witty narration with his signature suavity both in London and on Broadway. Following in those awe-inspiring footsteps for this production is the musical director of the original London production of Side By Side By Sondheim, Stuart Pedlar.
Pedlar's Sondheim credentials have since been carved in rock, and if anyone was going to attempt a re–working of this show (Kernan having already done something of an update with Moving On), why not him.
Pedlar's avuncular style is well-suited to the gentle comedy of his narration.
If there is any criticism, it has to be that the narration is patchy and there is a tendency to over–introduce the songs: for "Barcelona", Peddlar should give a spoiler alert for his unnecessary sign-posting of one of the gags, and he gets bogged down in detail too, name–dropping a song's first interpreter, when the name means very possibly nothing to the audience.
Sarah Redmond, who stepped in at less than a week's notice when Su Pollard had to leave the show during rehearsals, is wonderful. She has excellent comic timing and expression making "Getting Married Today" and "The Boy From" a joy, as are crowd pleasers "Can That Boy Foxtrot!" and "You Could Drive A Person Crazy".
Redmond's voice is not as powerful as that of colleague Marianne Benedict, but her almost hushed opening to "Send in the Clowns" makes you sit up and listen and pays off in spades.
The beautifully and strongly voiced Marianne Benedict gives a goose–bump inducing rendition of "Losing My Mind" and the chap sitting in front of me who was looking at his programme during "Broadway Baby" missed a treat.
Completing the singing cast of three is new graduate Grant McConvey. His youth and inexperience don't always work in his favour but he successfully captures the bitter comedy of "Could I leave You" and his engaging manner works well in comic duets such as "We're Gonna Be Alright".
Choreographer Anthony Whiteman fills the space with just three performers making a virtue of the thrust staging. The unsettled working of "You Must Meet My Wife" is irritating but the choreography for "Can That Boy Foxtrot!" and "You Could Drive A Person Crazy" hits the spot. Compilation "Conversation Piece" is outstanding.
Sondheim aficionados may debate the merits of including one song at the expense of another—"Ladies Who Lunch" is notable by its absence—but, thanks to the source material, Side By Side By Sondheim remains a great show in its own right whatever the line-up and should appeal to all musical theatre goers.
This 40th anniversary production is as alive and as invigorating as ever it was and is well worth a visit.
Reviewer: Sandra Giorgetti