Sideways the Play
Rex Pickett
St James Theatre
–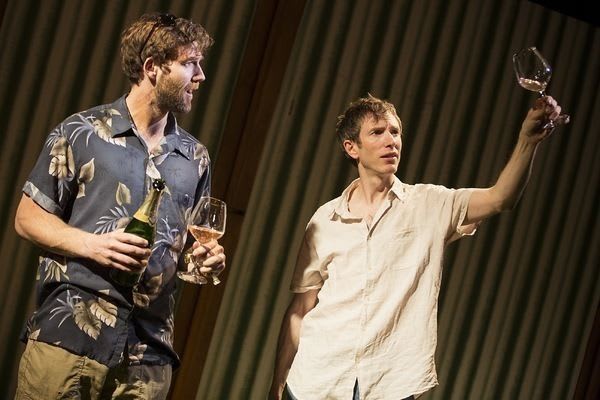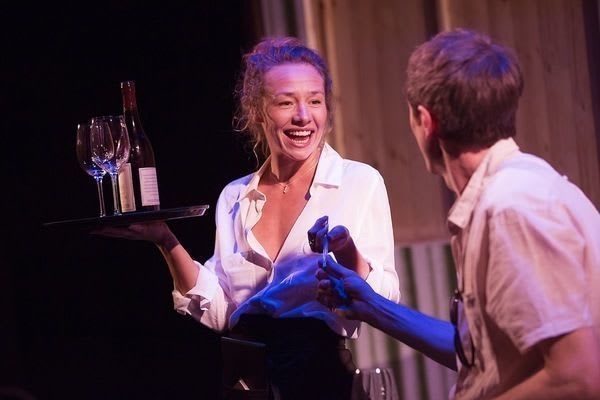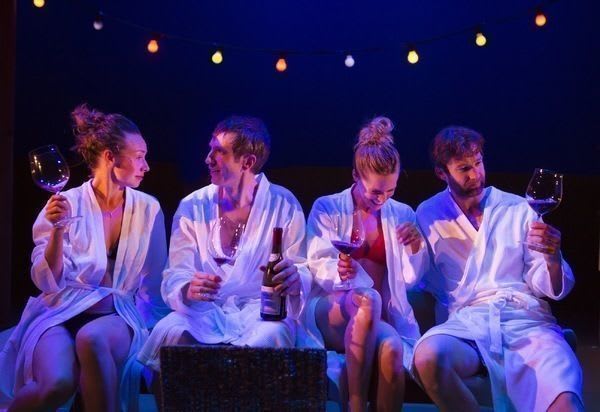 Sideways the Play is based on a semi-autobiographical novel that became the cult independent movie directed by Alexander Payne. However, something gets lost in translation as what sired a quirky but lovable movie makes its belated way to the stage.
There is the germ of a good play buried beneath a lightweight comedy that has echoes of Hunter S Thompson without the speed but it takes far too long to surface.
The evening opens with a kind of picaresque oenophile road trip when hapless Miles and happy Jack take a two-man bachelor party across California wine country as the millennium looms.
For far too much of the first half, it appears that all of the comedy and much of the research are dedicated to those obsessed with wine, meaning very little to anyone who might enjoy the odd tipple but does not understand the difference between a £5 bottle of plonk and an awesome Pinot Grigio costing 20 or even 200 times as much.
What we do establish very quickly is that these two men both have one-track minds. While Jack played by Simon Harrison is predictably but tediously sex-obsessed on the eve of his nuptials, Daniel Weyman's divorced, depressed Miles is interested in nothing but wine.
Misfortunes pile up since the wannabe novelist Miles discovers that his 66th rejection is likely to be the last soon after learning that his ex-wife has remarried and will be at the wedding.
In his efforts to get laid, Jack strikes lucky when the pair manage to double date Beth Cordingly as the exotically named Terra and Ellie Piercy playing Maya.
Jack and Terra are soon exceeding obscene noises behind Laura Hopkins's screens on double mini-revolves, while the quieter couple ignore the sound effects while appreciating expensive wine and avoiding the more serious subject of a potentially long-term relationship.
Finally, with the help of those four-figure bottles of the red stuff, some cash and quite probably an attempt to escape boredom do the two specialists in low self-esteem finally enjoy a brief fling.
Ironically, only after Miles behaves decently does he become a pariah, losing his lady love and leaving his friend to enjoy a wedding behind a broken nose.
What started out as a drunken road trip turns into a sex romp, with Jack seemingly eager to prove that his few brain cells are in thrall to his sex drive.
None of this is original or particularly inventive but, in the final few minutes of the 2¾ hours, Miles finally allows his angst to run riot before a predictable but still satisfying denouement.
While Simon Harrison and Beth Cordingly have fun with their characters' excesses, the pick of the acting under the direction of David Grindley comes from Daniel Weyman and Ellie Piercy, doing their best to give the evening some depth.
Reviewer: Philip Fisher