Simon Callow in De Profundis
Oscar Wilde
Assembly Rooms
–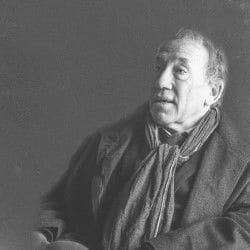 Simon Callow is a force of nature. No longer young, he is still willing to learn an 80-minute script of incredible complexity and deliver it in a makeshift Edinburgh theatre.
Even better, the actor declaims Oscar Wilde's confessional letter to Lord Alfred Douglas or more familiarly Bosie, with dignity and passion.
From the moment that he utters his first word, Callow/Wilde has a large audience eating out of the palm of his hand.
He talks bitterly of lost love and duplicity. He also discusses art, much more warmly, showing a devotion that matches his ardour for a young man who treats him despicable.
Along the way, we hear about the ways in which Bosie manipulated the great author, destroying him several times over socially, financially and physically.
This is one of those tours de force that are witnessed all too infrequently, even in a city boasting over 3,000 shows. As such, it is recommended to anyone who likes good acting or serious theatre.
Reviewer: Philip Fisher