Since She - Tanztheater Wuppertal Pina Bausch New Piece I
Conceived, visualized and directed by Dimitris Papaioannou
Tanztheater Wuppertal Pina Bausch
Sadler's Wells
–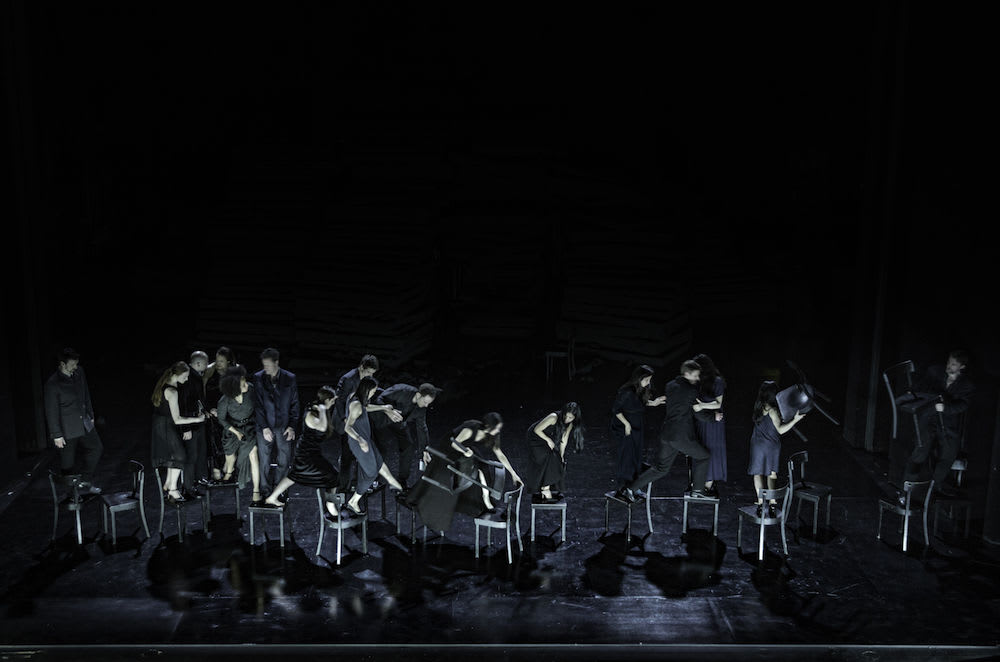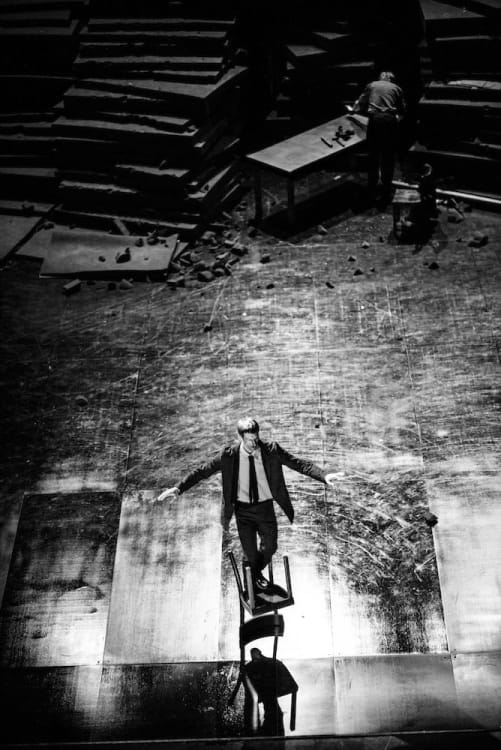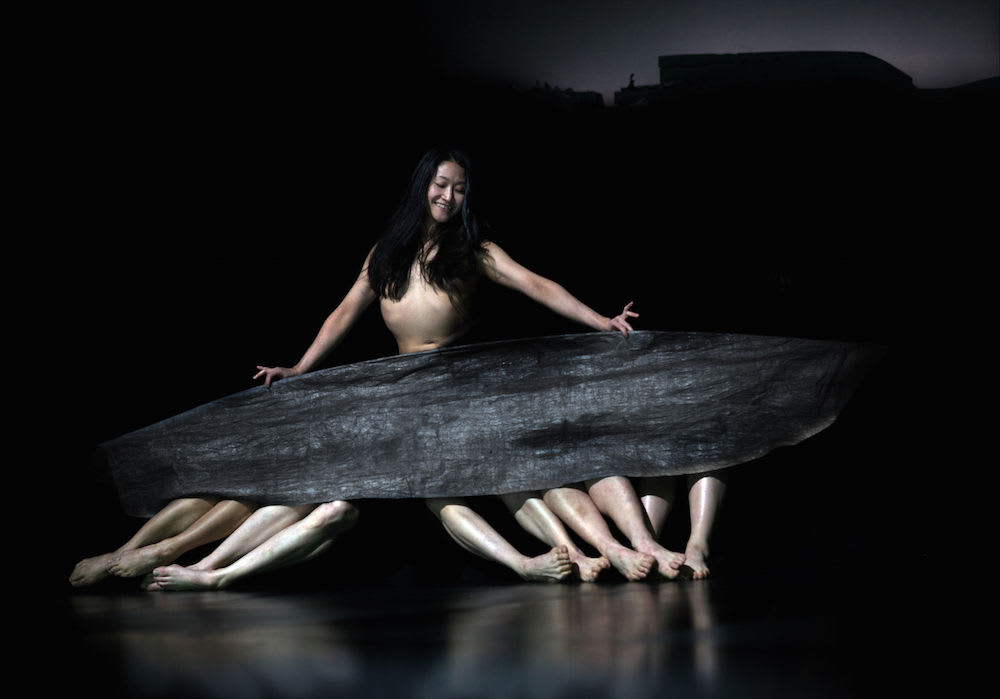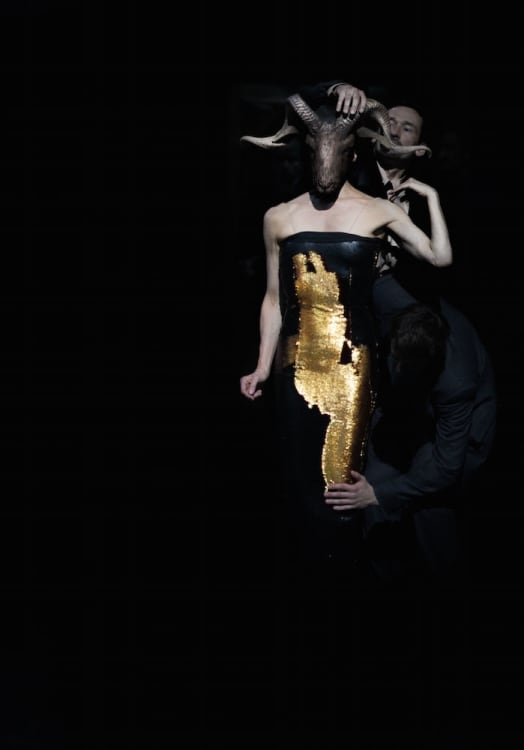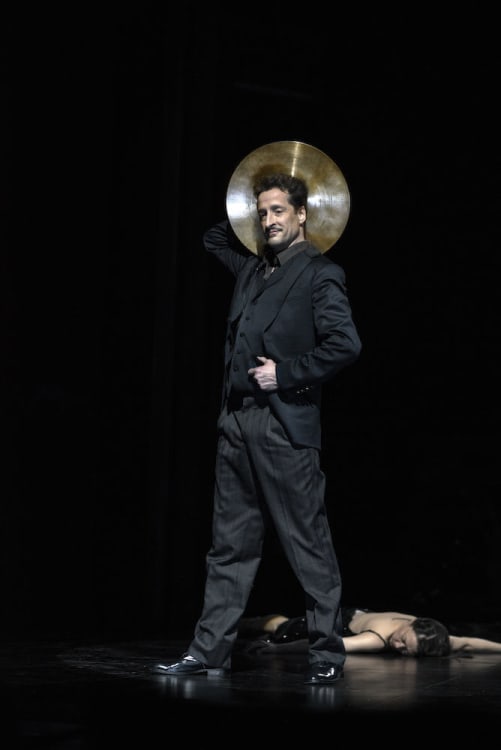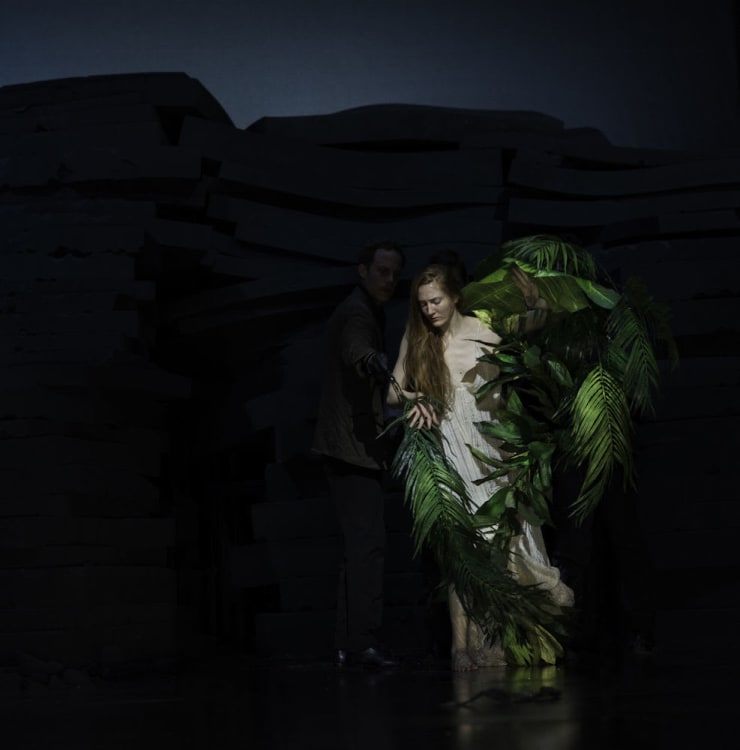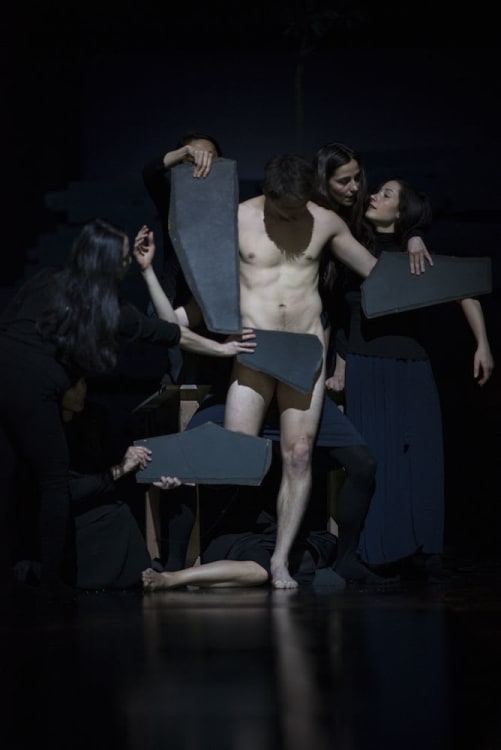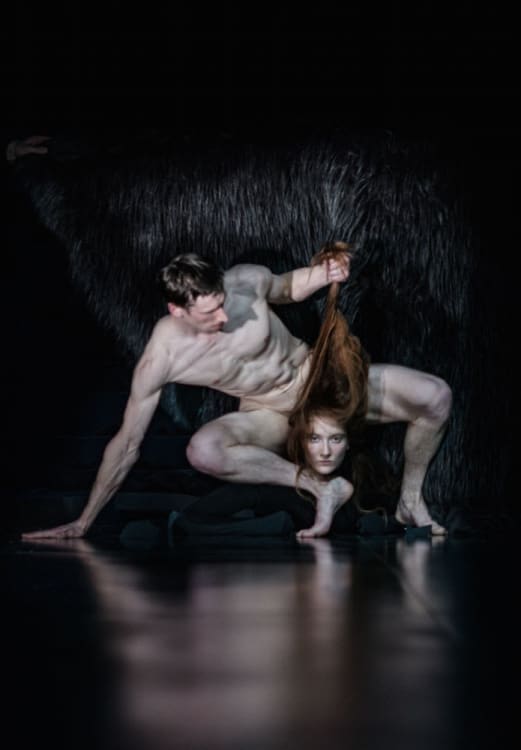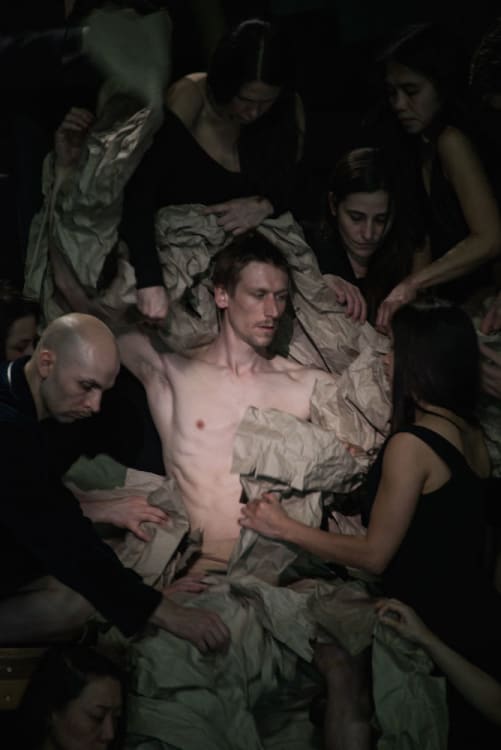 Three years to the day a Pina Bausch Valentine's Day memory—that immediately recognisable symbolic Bausch tree a young woman must carry (…como el musguito en la piedra, ay si, si, si)—returns to Sadler's Wells, but this is the UK première of Dimitris Papaioannou's new work, Since She (his first outside of his own company) for Tanztheater Wuppertal Pina Bausch.
Reflecting Bausch's legacy, it is just one of the images that links the past and the present, and has he absorbed her style and past into his own artistic vision… Chairs, men in suits, women in long dresses and long tresses... I think Papaioannou has done her proud.
A man balances on an upturned chair like Saint Symeon the Stylite. A woman's long hair is spread out on the floor, wineglasses filled with water arranged on it. A man pulls the woman's prostrate body—how many glasses can her hair sustain in this traction? A bit of fun or the strength and sustenance of women—people come and drink the water… from her well? As Papaioannou is from Pina's?
A meditative work—meditative I have in capitals in my notes—a cinematic work with split focus, a dream world of metaphorical, mystical and mystifying scenes delivered in trance-like absorption by sixteen of the company's dancers, some who have been with Pina Bausch's company from the start and a young cohort who never knew her.
Since She… since she what? Since she existed, since she died, since the birth of Venus, since Eve ate the apple, since she drove men wild, since she said or did…? Powerful women, emasculating women, the power struggle? Woman as goddess and woman as homemaker. They cook and bake but under their aprons are cocktail dresses. One delicately defecates into a casserole and the man eats it like a dog. There's an image for you, more powerful than words.
Tina Tzoka's black set is a mountain of a hill, layered in peaty slabs, a terraced trench from which emerge bodies, limbs are sawed and rearranged by a creator. Naked bodies, a man with bells on his balls—so we can hear him coming? Another with poles up his clothes, making his progression difficult but he manages, ingeniously.
There is dark humour. Five pairs of legs and one torso; the climbing over a continuum of chairs traversing the stage; a man loading his back with all the chairs then collapsing... Bodies strewn about the stage; a woman in a black dress and black ram's head, a dress that turns to gold at the brush of a hand. A woman's decapitated head (Medusa's?) between a man's naked thighs...
Spot the influences… Hieronymus Bosch, Dalí, De Chirico, Alain Resnais, Cocteau? Pythagoras? A man tussles with physical geometry. Trained as a visual artist, one can only guess at Papaionannou's artistic inspiration, which works of art he is referencing, which monochrome art-house films. I'm sure every one of us in the audience will be reading and processing the ninety-minute parade of surreal episodes in our own way. A man chops down that tree, cuts its branches, and flagellates himself, or is this simply a man's bathing ritual?
Since She, conceptual art as a requiem, a fabulous homage, with a mythology drawn from the ancients and biblical iconography. Cymbals clash and serve as halos. Or is it the creation myth, our progression from life to death, Pina's crossing of the river Styx?
A woman takes forever to slide down the hill slope leaving a snail's trail of chiffon. Is this a descent into the underworld? Another walks and walks to and fro on rolling poles as if on water. Is this Pina, always there in the background, as she inevitably will be? Men bodysurf and skateboard along them. Tables become boats—ships of fools or the ark?
Music, as with Pina, is moody, sincere and apropos. Wagner, Bach, Khachaturian, Mahler, many Greek composers (for the Greek male circle dances) and more. There are reverent silences, too. A carcass is roasted on a spit. In celebration? A party for Pina?
The party ends in a tableau, a snapshot in front of a golden canvas on which the group leaves black hand-strokes. In memoriam? The canvas is tilted and lowered—it is now black with streaks of silver. Magic.
How does one encapsulate decades of prolific creation? This Tanztheater Wuppertal Pina Bausch first full-length work by a guest choreographer strikes me as a good start.
Reviewer: Vera Liber