Sinners Club
Lucy Rivers
Gagglebabble, The Other Room, Theatr Clwyd
The Other Room at Porter's, Cardiff
–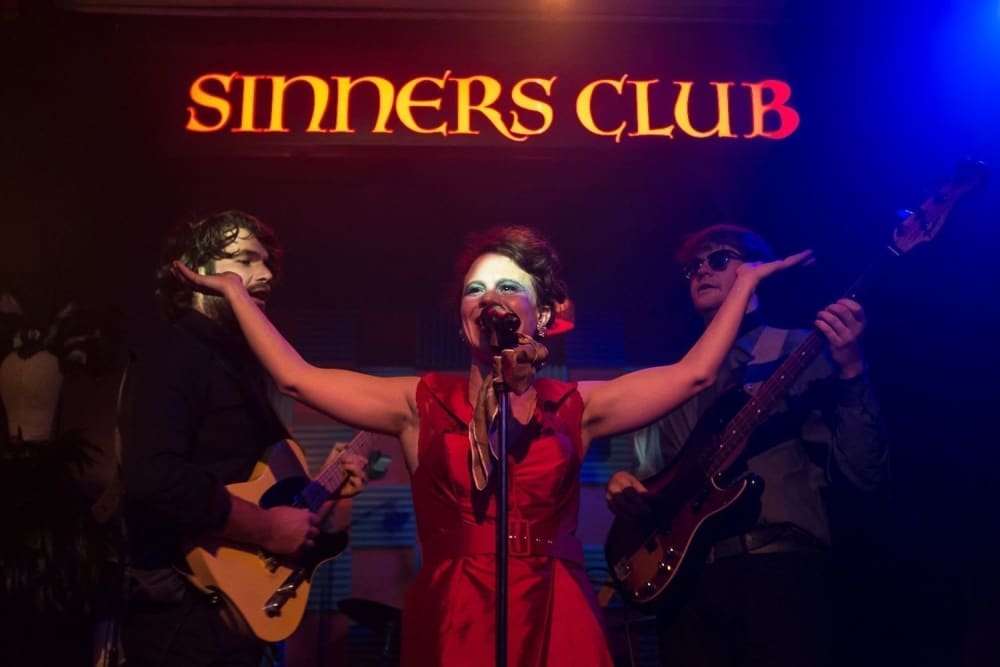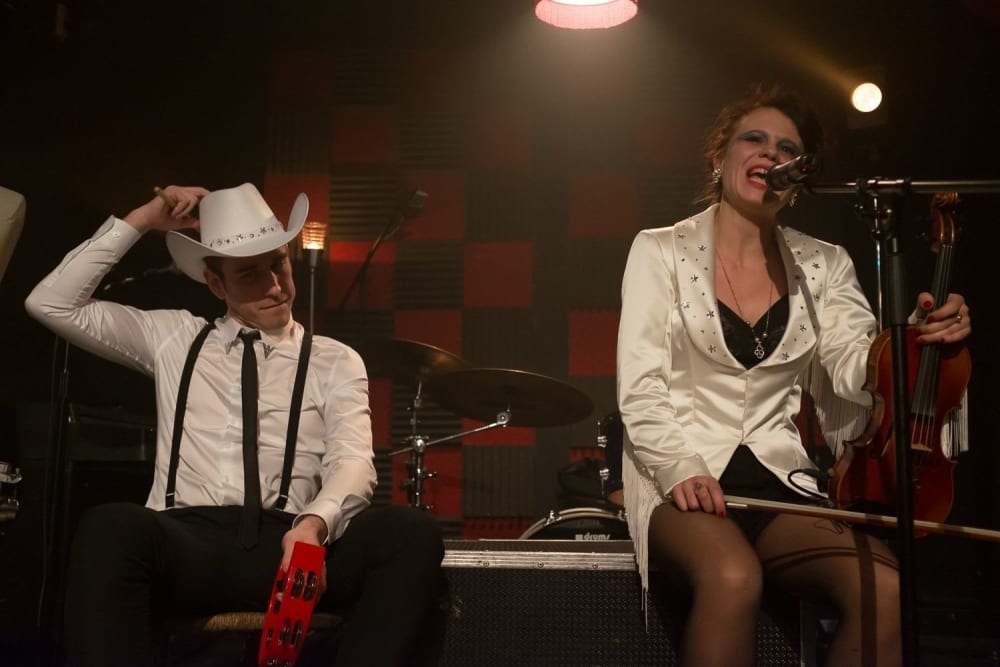 The tragic tale of Rhyl-born Ruth Ellis has fascinated the public ever since it came to light. The last woman to be judicially executed in Britain, in 1955, for the murder of her lover, her case inspired much media comment at the time, and was amongst those which helped garner public support for the abolition of the death penalty.
The plot of the 1956 movie Yield To The Night, starring fellow blonde icon Diana Dors, was somewhat similar to Ellis's story (apparently coincidentally); the biographical 1985 film Dance With A Stranger introduced the world to Miranda Richardson; and more recently, Amanda Whittington's more avowedly feminist take on the tale, The Thrill Of Love has played nationwide, and on BBC Radio.
Sinners Club (no apostrophes) is the first production in the spring season at The Other Room; a season entitled Outliers. A product of the fertile mind of Lucy Rivers, one of Wales's cleverest hyphenates—actress-dramatist-singer-songwriter-musician—this is an innovative spin on the tale, using her company Gagglebabble's preferred genre of gig-theatre (cf The Bloody Ballad, The Forsythe Sisters, Wonderman).
Thus, as we enter the smoky performance space, we find ourselves, courtesy of Mark Bailey's set design, in a relatively cosy recording-studio, where three musicians—Aidan Thorne (bass guitar), Tom Cottle (drums) and Dan Messore (guitar and effects)—are bantering and tuning up. Presently, the exotically-clad singer—Rivers—arrives, greets them, and addresses the audience, thanking us for taking part in this experiment.
The conceit is that this is a live recording of a concept album, inspired by the story of Ruth Ellis. The band is the wittily-named Bad Mothers, and it quickly becomes clear that the lead singer identifies strongly—perhaps a little too strongly—with Ruth. The fifth character, who we hear but don't see, is the session's producer David. He shares a name with Ellis's victim, and seems similarly dismissive of the singer's emotions and ambitions.
While Sinners Club uses Ellis's story as its spine, it is far from being a conventional musical. Rivers's powerful songs, ranging in style from torch balladry to plaintive country to bluesy rock, tend to be meditative—a recurring theme being hopeless love—rather than narrative. The metaphor (both lyrically and visually) of the heroine as a beautiful bird who flies too far from her nest is a seductive one.
Director Titas Halder oversees an informal atmosphere, at least amongst the supporting musicians, such that the singer's intensity is all the more striking. Katy Morison's lighting design unsettles; Sam Jones's soundtrack incorporates interview segments evoking sexual abuse; Nic Finch's video projections show us contemporaneous film clips of other ill-fated platinum blondes. One prominent screen bears the words "An Eye For An Eye", prefiguring Ellis's fate.
An over-familiarity with the original story is perhaps a disadvantage, since it leads one to anticipate violent and melodramatic events which Rivers's script suggests, but which are not explicitly shown. Perhaps the production steers clear of luridness out of respect for Ellis's real-life trauma, but it still feels as though opportunities for emotionally resonant theatrical spectacle have been missed.
Sinners Club is a deceptively subtle, low-key take on an unhappy life, notable for a magnetic central performance.
Following the Cardiff run, it plays at Theatr Clwyd.
Reviewer: Othniel Smith