SIX The Musical
Toby Marlow and Lucy Moss
Vaudeville Theatre
From

Listing details and ticket info...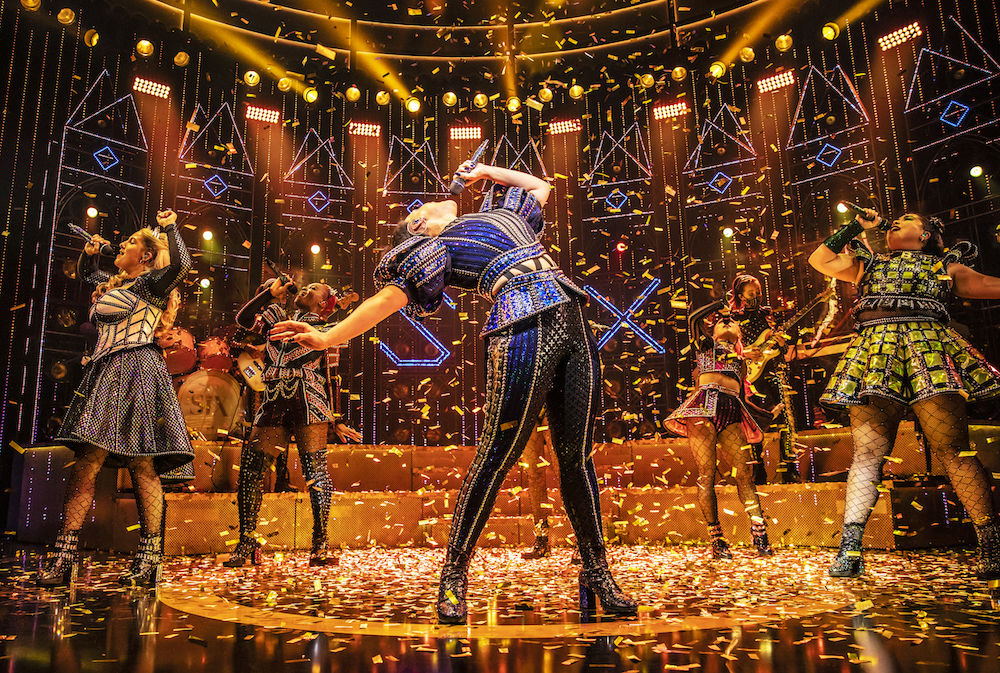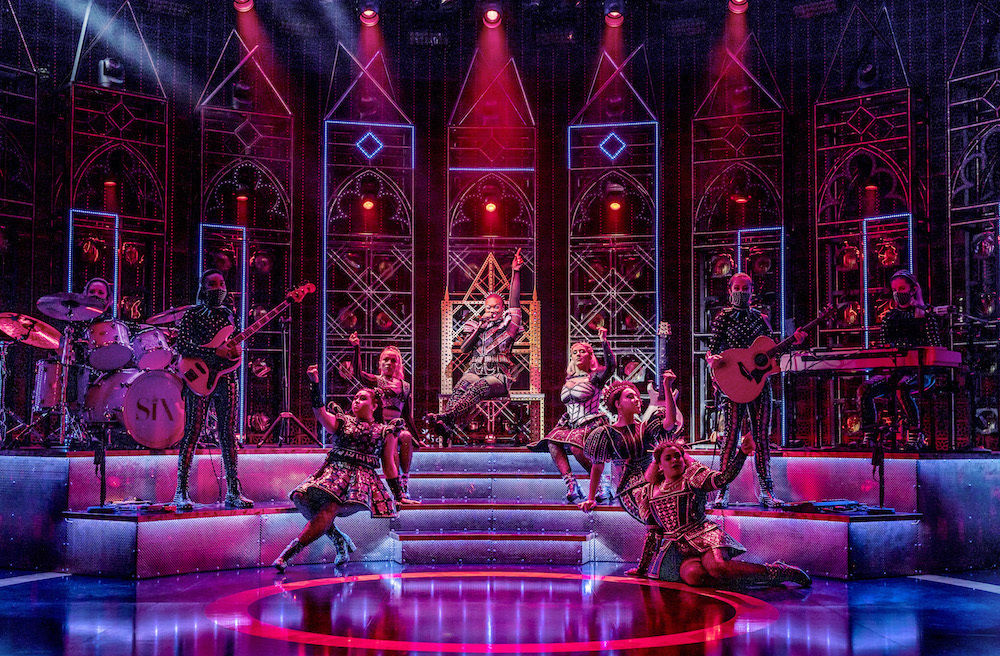 A phenomenon laden with awards since it opened at the Edinburgh Fringe in 2017, written by two Cambridge students, Toby Marlow and Lucy Moss, SIX has conquered the world notwithstanding COVID hiccups along the way. It has now found a permanent home at the Vaudeville: according to Nica Burns CEO of Nimax theatres: "it's never leaving".
Little did they know in 2017 that this sardonic contemporary take on Henry VIII's six wives would hit the zeitgeist, but it has. Helped by the popularity of the pop princesses of the stage, the wives channel in their song styles: Catherine of Aragon inspired by Beyoncé and Shakira, Anne Boleyn by Lily Allen and Avril Lavigne, Jane Seymour by Adele and Sia, Anna of Cleves is Nicki Minaj and Rihanna, Katherine Howard Ariana Grande and Britney Spears, and Catherine Parr Alicia Keys and Emeli Sandé. There you have it in a nutshell, five hundred years remixed into eighty minutes of popular trending song—with quotations. Loud and hip-grindingly proud...
An easily digestible history lesson masquerading as a girl band concert, or vice versa, SIX turns around women dominated and destroyed by male royal prerogative into a self-empowerment gig. Bitchy and competitive at first—who suffered the most at Henry's hands, who had the most miscarriages—they realise that is not the name of the game, solidarity is, grrrl power is. The vernacular is contemporary ("so, I'm like…"), and there are risqué double-entendre jokes ("so he liked my head…"), but SIX is advertised as suitable for 10+, and the audience has quite a few young girls absorbing historical facts (the programme helps too), some dubious, some accurate, but who knows and who cares?
Whatever, SIX has a huge fan following, as illustrated by my neighbour's headbanging throughout—she knows the words, many do. Each number (there are ten) is cheered and applauded. The cheers and applause start before the show begins. Reviews are pretty redundant… A week or so ago it was announced that SIX is to release its studio album on vinyl "to celebrate the global success of its songs with 450 million streams and over 3 billion views on TikTok".
And on Sunday 23 January 2022 at 7PM, there will be a Sing-along SIX. You are advised to "come dressed as your favourite Tudor pop star from the show, or just dress to impress and one lucky audience member will be crowned 'Queen for the Night' and receive a unique Singalong SIX poster signed by the cast." If that's not a come-on, I don't know what is. Should be riotous. Tonight, one guy in the front row actually thinks the sex kittens are beckoning him to dance, so he does to everyone's amusement.
Eat your heart out Henry, whom myth has as the author of "Greensleeves", which weaves throughout the evening. Apparently it's not true, but what is true and what not is also debatable in the royal queens' versions of their fortunes and misfortunes. Marlow and Moss have used poetic licence to clever, witty and winning effect. "We don't need your love", Parr sings with energy and balls, or should I say ball-breaking energy.
Tonight's show has only two from lead casting, Natalie Paris as Jane Seymour, Henry's true love with whom he is buried, and Danielle Steers as Catherine Parr, the survivor. Both are terrific. I love Cherelle Jay as sassy Anna of Cleves, and Zara Macintosh is a saucy Katherine Howard. Dance captain and super swing Collette Guitart dances a dream as Catherine of Aragon, and super swing Bryony Duncan is a cheeky, selfie-taking Anne Boleyn.
Supported by girl band "Ladies In Waiting" (Lauren Hopkinson, Alice Angliss, Amy Shaw, Rachel Espeute), co-directed by Lucy Moss and Jamie Armitage, Tim Deiling's flashy gold lighting and Emma Bailey's economical set design work hand in glove, whilst Gabriella Slade historico-futuristic costumes (oh, those Euro-trash fashionista fluorescent ruffs and sunglasses for the Haus of Holbein number) show off the royal queens' 'best' features. Choreography by Carrie-Anne Ingrouille is dynamic and rigorously structured. The score features orchestrations by Tom Curran with music supervision and vocal arrangements by Joe Beighton, sound design is by Paul Gatehouse.
Reviewer: Vera Liber