Skin A Cat
Isley Lynn
Rive Productions
The Other Room, Cardiff
–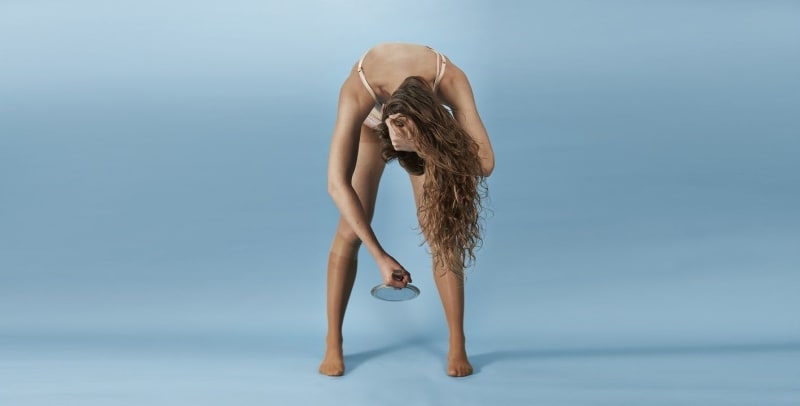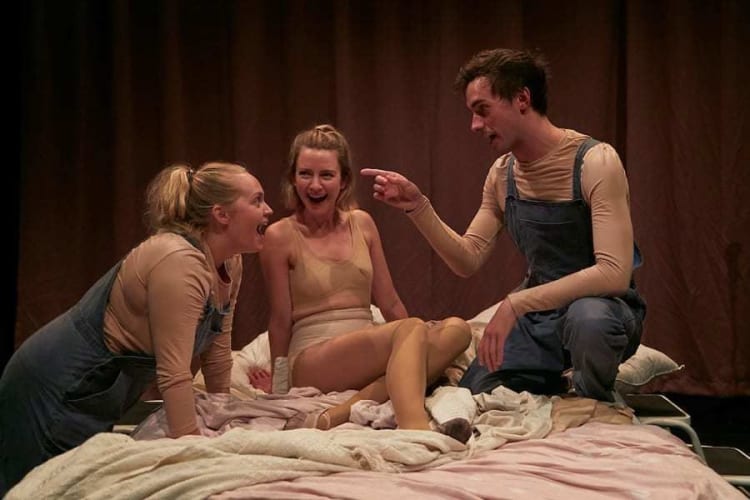 Skin A Cat, Isley Lynn's startlingly frank comedy-drama, currently on a UK tour, slots quite neatly into the largely female-focussed curated autumn season at The Other Room.
Its starting-point is the author's personal experience of vaginismus, a psycho-physiological condition in which the vagina goes into spasm when anything is inserted into it, making conventional sexual intercourse painful. But, as the idiom to which the title refers suggests and the play demonstrates, there are ways around these things.
The story takes our heroine, Alana—Lydia Larson, reprising her role in the original, 2016 production—from the age of nine, when she unexpectedly has her first period, via a number of teenage dalliances, none of which is entirely successful, to an adulthood in which she has come to understand her condition.
Larson, clad throughout in nudity-simulating underwear, tells the tale in the first person, giving a winningly sympathetic reading of Lynn's honest (one presumes) and funny text.
The action takes place on a simple set—a large double-bed, in front of a pink curtain (symbolic, I believe). On either side is a microphone stand, at which the other actors, Libby Rodcliffe and Joe Eyre, dressed in dungarees, are stationed, ready to take on a number of roles.
Rodcliffe, for example, plays Alana's single mother, more bemused than liberal, but supportive. She also gives us what is, counter-intuitively, the play's most emotional moment, when, as a sexual health nurse whom Alana has consulted following another abortive sexual relationship, she explains to her, in warmly matter-of-fact terms, that she is suffering from a recognised condition; we all share in Alana's tearful relief at the source of her unhappiness finally being given a name.
Eyre plays a number of petulant boyfriends of various ages, but is particularly effective as the hippyish older lover who is the first man who shows sufficient patience to give Alana "conventional" sexual pleasure—and it is to the credit of all concerned that this sequence is not redolent of Emmanuelle-style male fantasy.
Other characters—Alana's slightly parodic, sexually adventurous college friends, in particular, one gay, one straight—exist in order to point up her perception of herself as abnormal and highlight her initial reluctance to face up to this.
Director Blythe Stewart handles the numerous sex scenes—the nudity remains suggested rather than actual—with sensitivity and humour; and the story-telling is fluent and relatable throughout, despite the highly specific nature of Alana's problem.
While the focus of Skin A Cat is this particular issue, this is not an "issues" play; Lynn has no axe to grind, other than to affirm that it is possible to progress from despair to self-acceptance and beyond, and she does so in a highly entertaining manner.
And, yes, I learned a lot.
Reviewer: Othniel Smith