Slava's Snowshow
Slava Polunin
Royal Festival Hall, Southbank Centre
–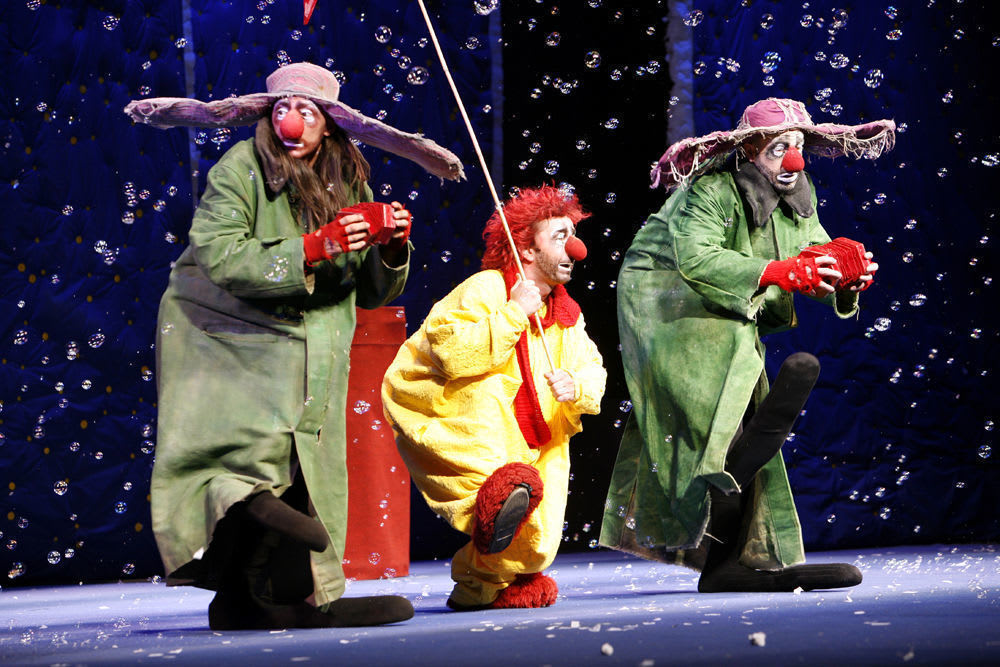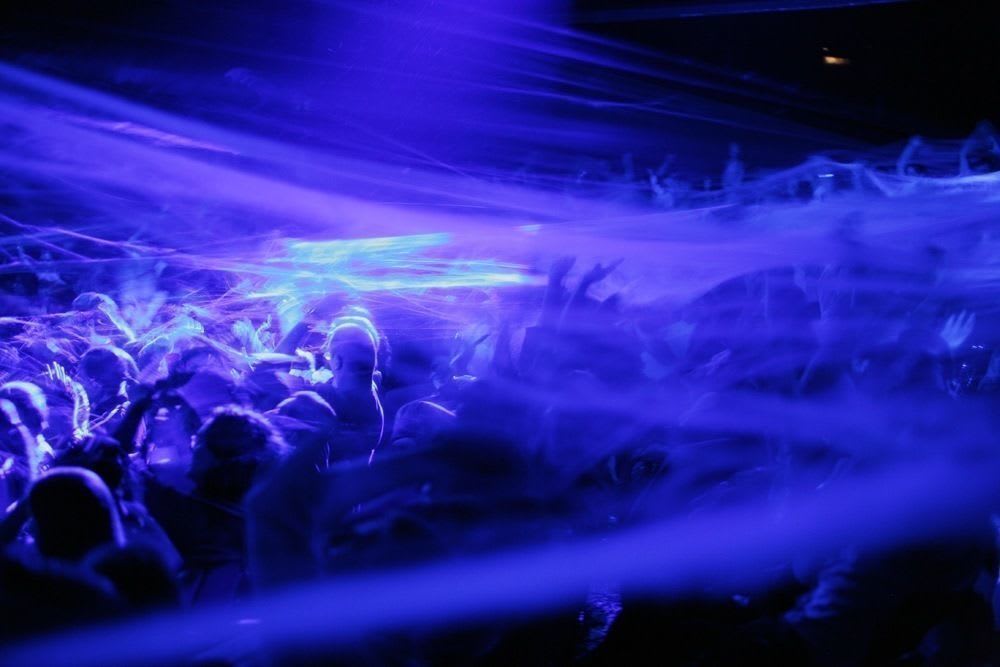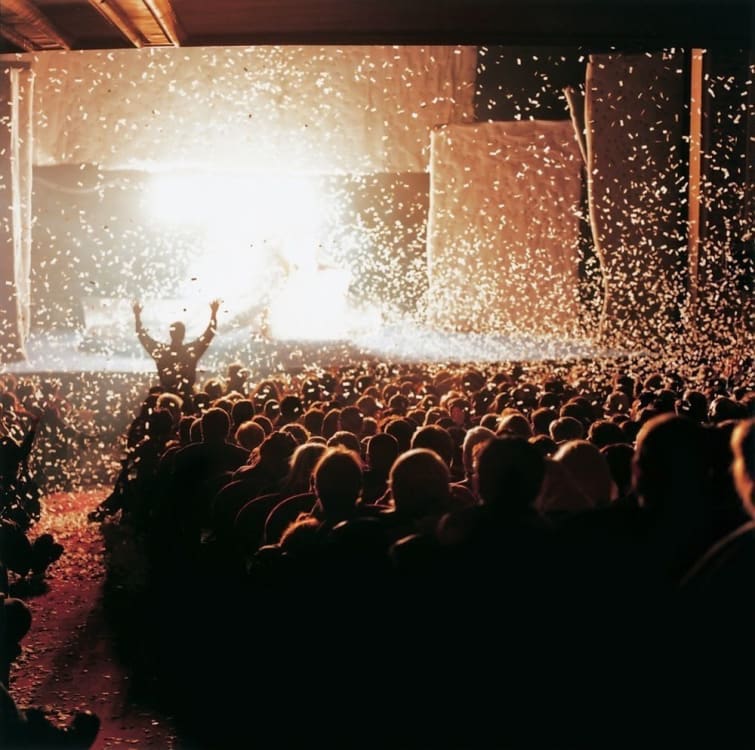 Garlanded with international awards, it seems we can't get enough of Slava's Snowshow in England since it premièred here in 1994. To date the show has visited '120 cities in 30 countries' and been viewed 'by more than 3 million spectators in over 4000 performances'. Basically it is critic proof.
Created by the amazing Slava Polunin, 'the best clown in the world', it is now performed by 'a company of clowns led by' him. So, don't expect to see the sixty-two-year-old Polunin himself.
In fact, one doesn't know who is, or how many clowns, are performing in the show, as there is no programme, or handout, no cast or creative credits. It's not supposed to matter.
I remember seeing Polunin and the equally amazing Angela de Castro on his first visit to the Old Vic in the 1990s and being swept away by his unique production, but what I saw at the Royal Festival Hall (probably not the ideal venue for this show) this time is a diminished, lazy version resting on its laurels.
For once less is not more. Two leisurely half-hour halves plus end time playtime with giant balloons blowing across the front stalls is money for old rope, especially when the cost of the front stalls is £65.
The simple set of large quilted panels, midnight on one side, white cotton wool stuffing the other to simulate snow and icebergs, is a poor theatre set. Of course, clowns need only their faces, body language, costumes that speak for them, and few props.
The clowning, such as it is, more a freak fashion show (and, what do you know, designer Matthew Williamson was in the audience) than a theatre production (but then the line is blurred these days) is good, minimal but good, wistful, ironic, Beckettian, relying on a few set pieces, the shift of an eyebrow, blasting wind, paper snow, and an acrylic spider's web that envelopes the audience.
In baggy canary yellow one piece and red fluffy slippers the lead clown enters pulling a rope, on the other end is Lucky, oops sorry, I mean another clown in green coat, hat with big earflaps and long hair.
The green ones mushroom till there are six of them, one carrying a string bag (in Soviet times these were called avos'-ka bags—'just in case' bags) full of paper snow.
Funny walks, and a stage full of soap bubbles, aren't we easy to please? But it's about imagination, and child's play. A bed and broomstick is a sailing boat, with a clown shark circling it. And that's more or less the first half. Oh, and a bow and arrows joke.
The sticky spider's web, water spraying of audience and wipe down follow after the interval, with lots of standing and looking. There's a minute-long set with two furry telephones and funny voices, another with a tilting table and chair.
The wind blows, lights blind and dazzle, Carmina Burana blasts out, and paper snow falls. That's it. Giant balloons invade the stalls and the audience leaps as one to touch them, and the clowns serenade us for being good sports. The audience loves it.
Train noises, seagulls, and a cinematic score reliant on Carl Orff, Paolo Conte, Beethoven's Moonlight Sonata, and Jorge Ben's Mas que nada (Oba, oba, oba), once Sérgio Mendes's signature song. At least, that's what I heard but can't confirm.
Paolo Conte sings us out. But, his It's Wonderful is a bit of a brainwash. Slava's Snowshow is fine as far as it goes, but there's too little and it's too pat. I'd almost say too cynical.
What the show does is give the audience permission to access the inner child (8+), to join in and make the clowns' job that much easier. Climbing over the stalls like Roberto Benigni at the 2008 Oscars is facilitating padding, not creative physical theatre.
I must confess my memory of it was short-changed, but my two companions, artist mother and her eight-year-old son, loved it. For me Polunin's eccentric "expressive idiotism' seems to have become another franchise.
His poetic dignified Asisyai clown act once defied description, now his replicants pander to commercialism in a never-ending tour of the world.
Reviewer: Vera Liber