Sleeping Beauty
Andrew Pollard
Lawrence Batley Theatre
Lawrence Batley Theatre, Huddersfield
–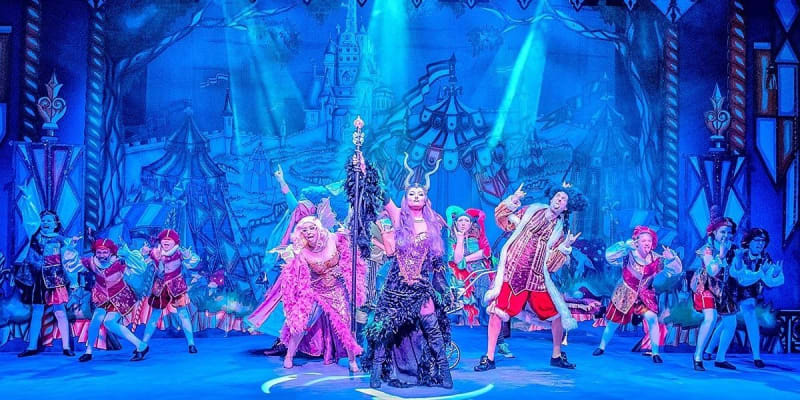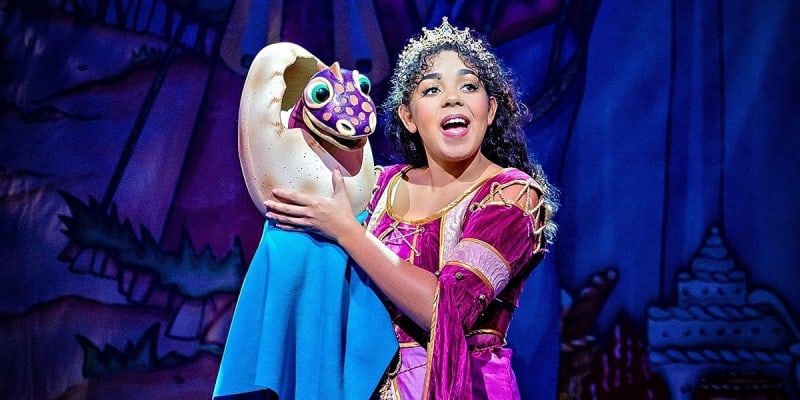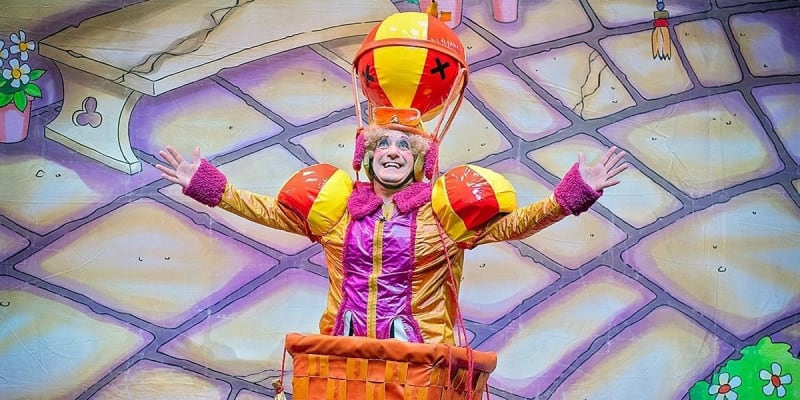 Over the summer, director Joyce Branagh treated York audiences to a rollicking production of Twelfth Night at Shakespeare's Rose Theatre. Using her considerable flair for physical clowning and madcap silliness, she transported audiences from a car park in rainy Yorkshire to a Jazz Age version of Illyria. With Sleeping Beauty—her fourth consecutive pantomime for the Lawrence Batley Theatre in Huddersfield—Branagh once again demonstrates her mastery of the form.
Scripted by veteran Andrew Pollard, one of the UK's most beloved dames, Sleeping Beauty gives you everything you would hope to find in a panto, including slapstick, innuendo and dad jokes so corny they belong in a Christmas cracker.
Set in medieval Huddersfield, Princess Aurora (Alyce Liburd) is desperate to escape the confines of her castle where she lives with her doting father, King Herbert (Richard Hand), and facially challenged guardian, Nanny Fanny (Robin Simpson). Little does she know, however, that a spell has been cast on her by the evil Belladonna Bile (Hayley Russell).
While there are no show-stopping effects to rival Aladdin's flying carpet ride last year, Sleeping Beauty is still filled with lovely and imaginative moments. Personal highlights include a sequence in which we see Aurora blossom from a tiny baby to a teenager, accompanied by "When I Grow Up" from Matilda, and the climax of act one where the castle is overgrown with thorny vines.
Over the years, the Lawrence Batley Theatre has managed to assemble a terrific ensemble for their Christmas show, and it was a pleasure to see them together again. Alyce Liburd and Thomas Cotran are hugely likable as Princess Aurora and Sebastian Prince.
Thomas Cotran is hilarious as the perpetually exasperated King of Huddersfield, and Nicola Jayne Ingram is a joy as Hester the Jester. Hayley Russell sings beautifully as the delightfully evil Belladonna Bile, and her magical counterpart, Fairy Falalala-la-la-la-la-la, is a breath of fresh air thanks to Esther-Grace Button's comic pizzazz.
Last but not least is the marvellous Robin Simpson, who steals every scene as Nanny Fanny.
With strong live musical accompaniment, energetic choreography courtesy of Rachel Gee and colourful costumes and sets from Mark Walters, Sleeping Beauty is a must-see for all families in the enchanted kingdom of Huddersfield.
Reviewer: James Ballands