Sleeping Beauty
Paul Hendy
Evolution Productions
Marlowe Theatre, Canterbury
–

Listing details and ticket info...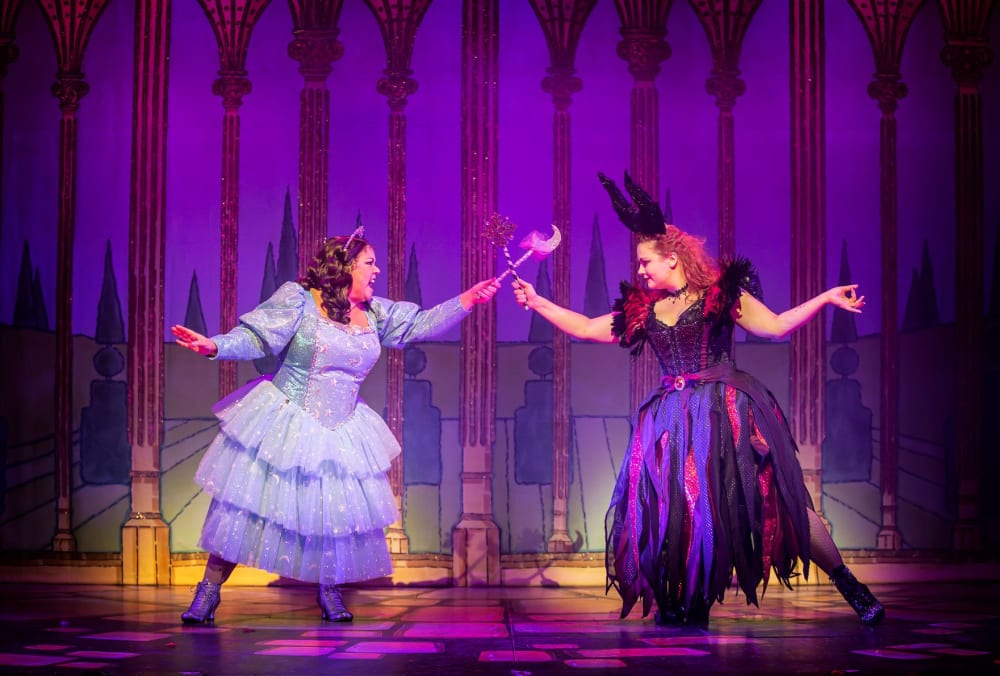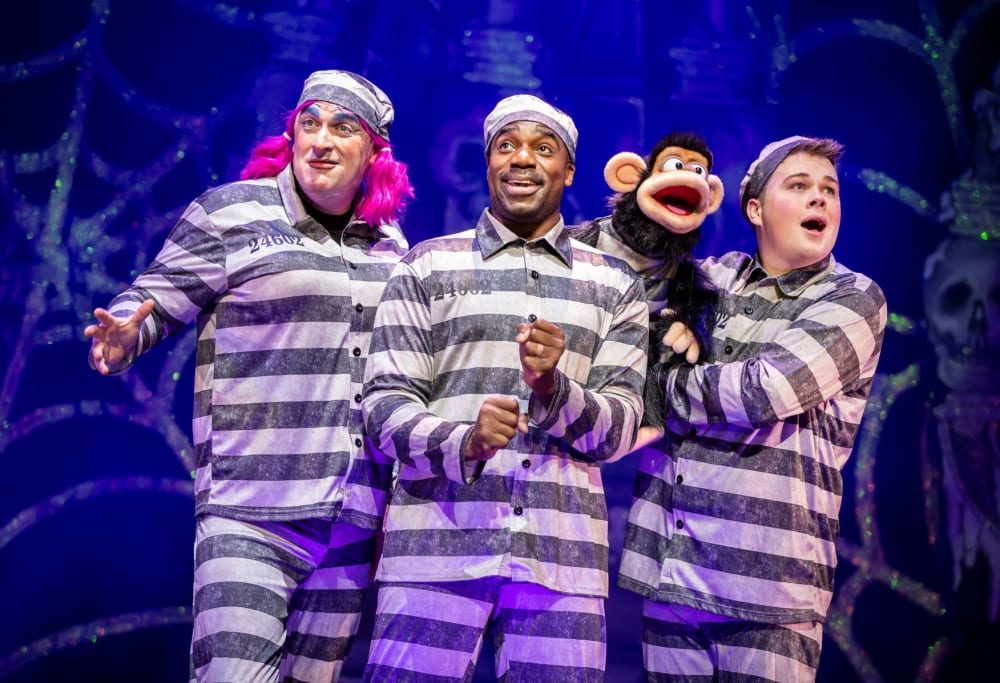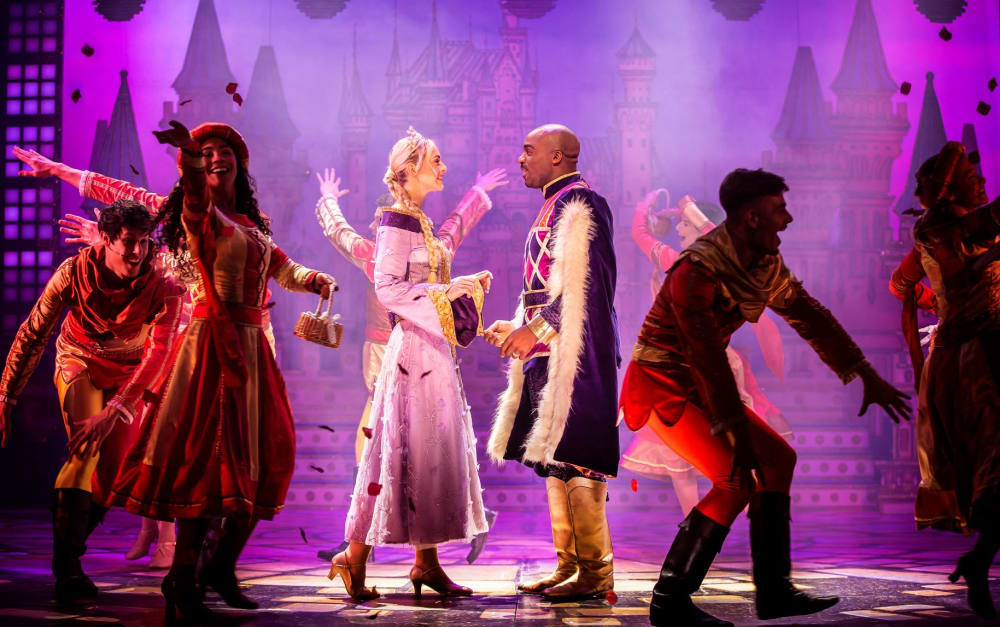 There's something very special about the Marlowe Theatre pantomime. From the moment the audience takes their steps up The Friars, you can sense the anticipation of another year of festive fun.
Whereas 2022's Jack and the Beanstalk broke new ground for the commercial sector with its inclusion of a gay Principal Boy, this year's Sleeping Beauty returns to more traditional fare and tells the age-old story of a Princess cursed with a 100-year sleep only to be awoken by love's true kiss. It's not, however, without some nice new touches. Where else might the Villain employ the services of two velociraptors to protect the sleeping Princess from any meddling Prince?
In her pantomime debut, Carrie Hope Fletcher's Carrie-bosse struts across the stage, summoning boos and belting out many a musical number. She also shows she's game for a laugh, with her velociraptors named Lloyd and Webber, and excellent rapport with Jennie Dale's Fairy Moonshine. The show is strong in its battle of good versus evil, even if some plot points are quickly passed over and some sections seem all too convenient, none more so than the fortuitous find of an alternative magic axe to break through the thorny thicket, or Carrie-bosse's velociraptors having sudden amnesia and no longer being scared of Nurse Nellie.
Driving proceedings, Ben Roddy's Nurse Nellie is the glorious embodiment of all things panto. His anarchic Dame acts as the mistress of ceremonies and commands attention whether playing the sassy schoolmistress, shovelling slosh or scaring spooks. A few diversions from the usual fare make their way into this year's show with a haunted bedroom scene preceding the Ghost Gag bench. Whilst a welcome tweak on tradition, the quasi-prologue does make the stock business stall somewhat and isn't helped by the ghoulishly possessed beds being positioned upstage, adding distance to a scene that relies upon intimacy over the footlights. The entire sequence is the domain of Roddy's Dame and Max Fulham's lovable Comic Jangles, breaking the usual rule of three and leaving Roddy to conduct proceedings alone for a substantial proportion. The two work well together and the audience lap up Fulham's furry friend Gordon the Monkey, as well this year's musical theatre themed Cart of Pun.
Without a King or Queen in the cast, it falls upon Ore Oduba's heroic Prince Michael to join the slosh scene in a new rendition of "If I Were Not Upon This Stage" which takes musical inspiration from Elvis Presley and "Frère Jacques". Whilst the sequence permits slosh and slip-sliding a-plenty as the characters consider where other than the dungeon they'd like to be, the meandering vamp lacks build and does come across a bit ploddy.
Evolution Productions has assembled a stellar cast, and if Fletcher and Dale provide a battle worthy of Wicked's Elphaba and Glinda and Roddy and Fulham provide the comic capers, it's down to Odube and Ellie Kingdon's Princess Aurora to provide the romance. Hendy's script brings this to the fore and makes their relationship vibrant and exciting, with Aurora demonstrating her 21st century Principal Girl credentials by defeating Carrie-bosse in a sword fight and ensuring a Happy Ending for all in Hamalot.
Excellent musical direction from Chris Wong and vibrant choreography from Jono Kitchens make Sleeping Beauty yet another pantomime success for the Marlowe full of strong performances, slick direction and stunning scenery.
Reviewer: Simon Sladen