Smallholding
Chris Dunkley
HighTide Festival Theatre and Nuffield
Soho Theatre
–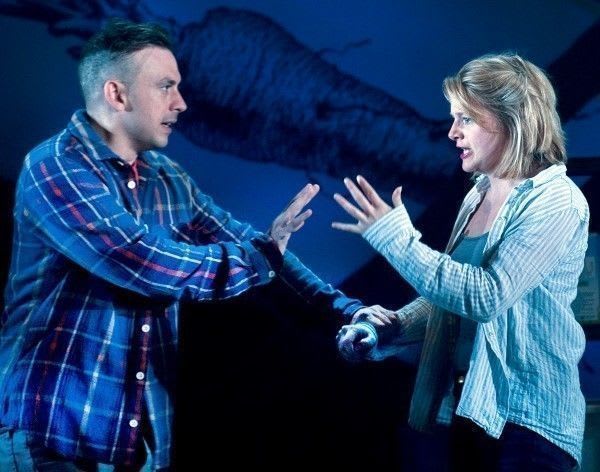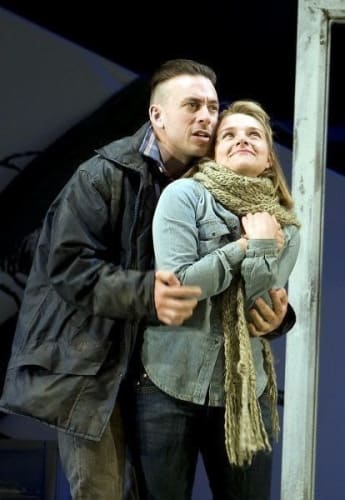 Although this two-hander follows a well-trodden path and says little that we have not heard before, Smallholding is still really harrowing for viewers. The searing impact of the drama owes much to the commitment of acting pair Chris New and especially Matti Houghton, under the direction of Patrick Sandford.
The opening of this HighTide Festival Theatre and Nuffield transfer sees Andy and Jen, a couple in their 30s, entering a derelict property in a Northamptonshire village that is to be their new home.
This move from London marks a return to home territory, both having grown up nearby and stayed together ever since.
Very quickly, Andy's eccentric behaviour and Jen's patient mothering mark him out as an addict and despite denials that single word says all that one needs to know.
Gradually, through the play's 80 minutes, we learn more and more of his degradation. He lies more easily than he tells the truth, sells anything (and that really does mean what it says) to pay for a fix and doesn't seem too fussed that their infant daughter has been taken away by relatives for her own protection.
Early on, it is impossible to understand why long-suffering Jen has not deserted this ultimate loser but charitable instincts are only part of the explanation.
Back in student days, Andy had generously shared his pleasures and while his partner is not as far gone, she too will sacrifice much for a quick skag fix.
There is very little cheer in this grim depiction of ordinary folk on the skids but one hopes that it might prove to be useful aversion therapy for anybody who is tempted to try out an illegal high for fun. As such, it might work well as an educational play for school or even university students.
Chris Dunkley's play can be rather predictable but viewers cannot fail to admire the acting, which smacks of realism but one sincerely hopes is actually just a mark of true talent from a couple of the best younger actors around.
Reviewer: Philip Fisher