Snow White in the Seven Months of Lockdown
John Savournin & David Eaton
King's Head Theatre presents Charles Court Opera
King's Head Theatre
–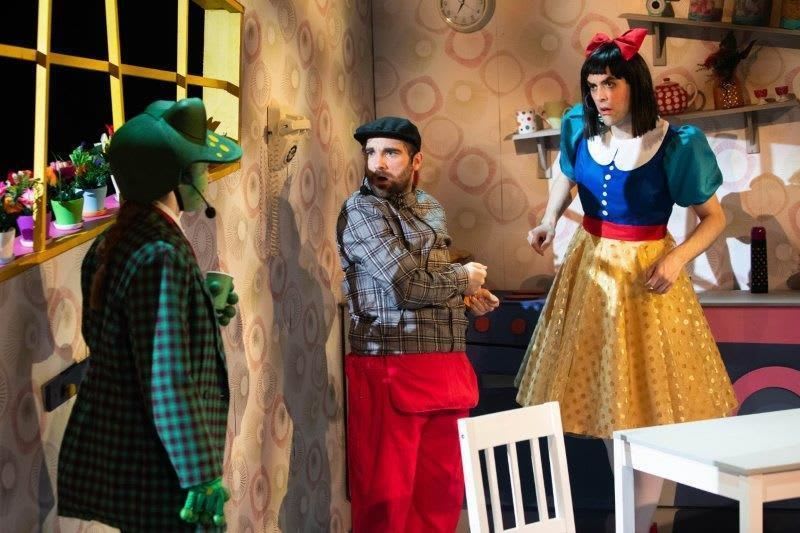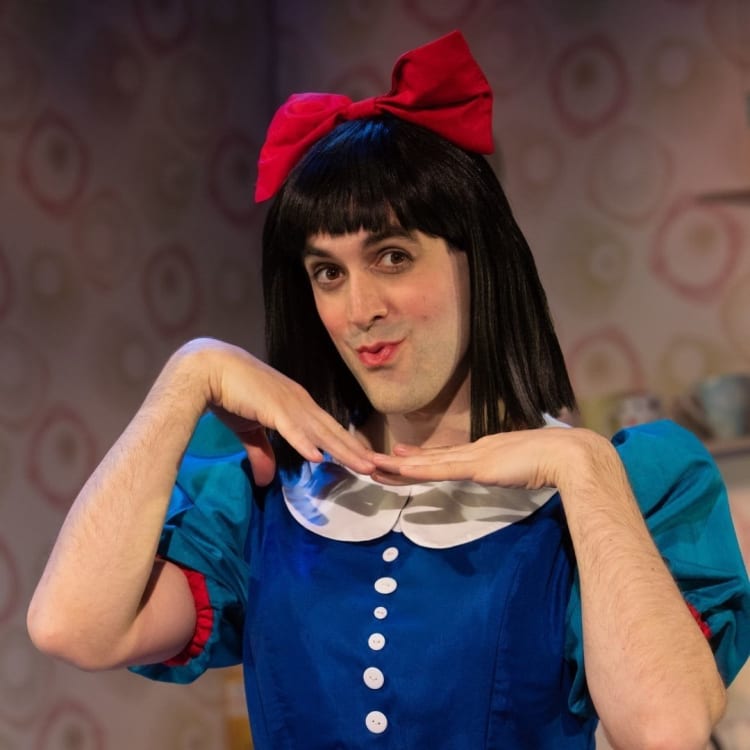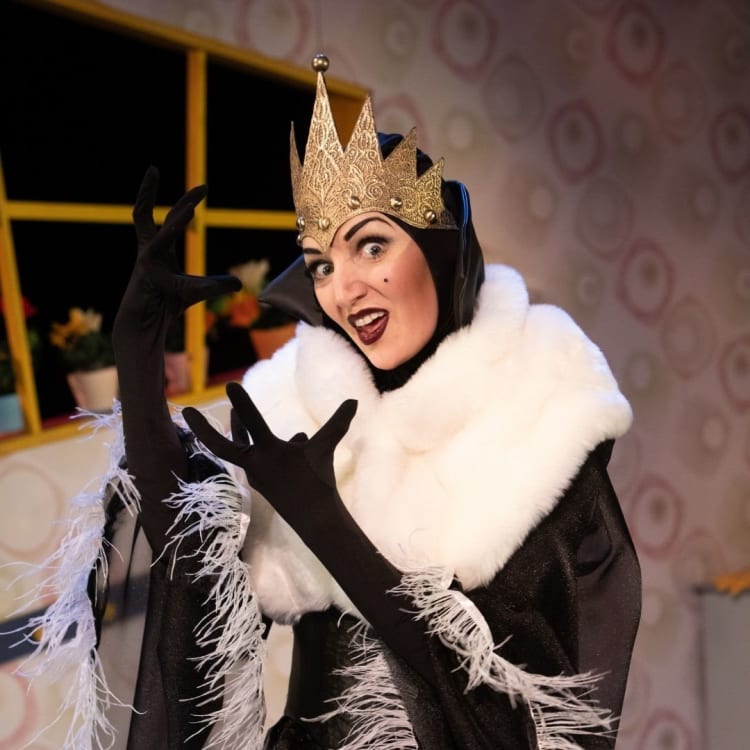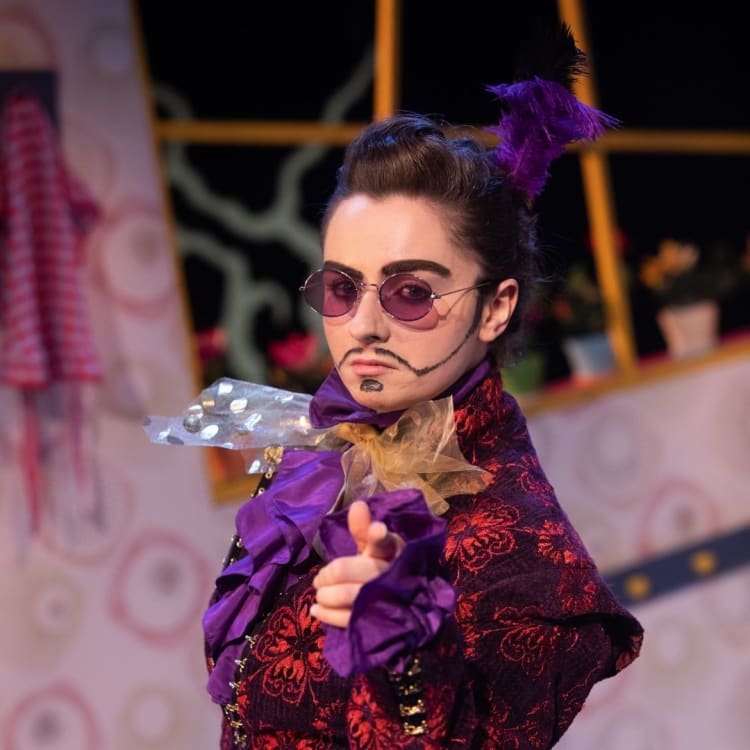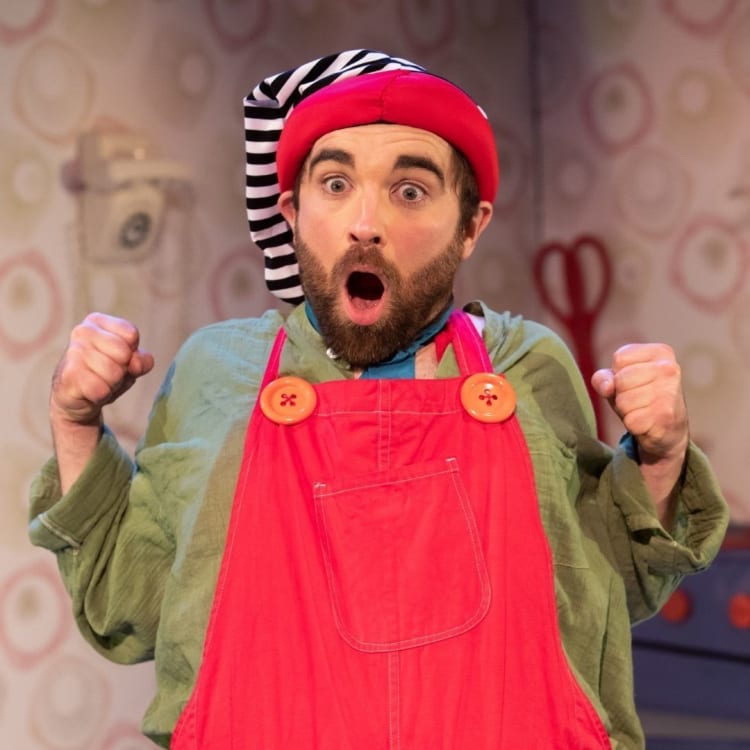 For many years now, Charles Court Opera's boutique pantomime has been a Christmas treat to which theatregoers look forward, but this year even those few pantos that have managed to open have almost all been closed down as so much of the country has been classed in Tier Three under the UK's pandemic strategy. Months back, the King's Head and CCO assessed the chances of being able to present live shows by Christmas and made the decision to record this year's panto and put it online.
This isn't a production created on Zoom from actors' homes; it's a studio staging. If it is socially distanced, it isn't obvious, though the story is set in a realm with its own counter-COVID constraints. They aren't wearing masks but a protective barrier becomes a noticeable feature at one critical moment.
The story isn't quite the Brother's Grimm's version, nor Disney's (and renames all seven dwarves to avoid any copyright claims from that company), but it is not entirely a new one. Charles Court regulars will recognize its roots in 2015's Mirror Mirror, but this is a COVID-conscious version with topical references (to Chris Whitty for instance). The dwarves must be essential workers since they go off to work, but does the Prince of Pretzel's quest for a princess constitute an essential journey?
The country's queen is more concerned with exploiting her people than with the virus, and her advisers (voiced by Mark Gatiss and Ian Halland) live in her mirror. Jennie Jacobs sets up the style from the start as this wicked and dominant diva. She's no relation of Snow White who isn't royal. Snow is a widow, housekeeper to the seven dwarves since the death of husband Barry. (You are right, he was a soul singer.) Writer-director John Savournin is Snow, a tall girl with a deep voice, but Emily Cairn's dashing Prince Larry falls for her though she's still holding on to her memories of Barry who could, she sings, "make you feel like a woman".
CCO regular Matthew Kellett plays all seven dwarves. One of them is the fatal victim of the Wicked Queen's scheming (this panto has a funeral!) while the prince's valet Harry gets turned into a frog: and has the delightfully worst of the many gags, when he threatens to "kermit suicide."
Savournin's production is big and bold in its simple settings, though at first dialogue is so fast it is difficult to keep up with and items a tad too extended. That would probably feel different if there was real-life contact or if I had been watching with others, for this is a team that are tops in making connections. It doesn't take long to catch up with and peaks with a full company medley of melodies snatched from musical theatre.
Savournin isn't a conventional Dame this year and there's no slapstick slosh scene or song sheet, but the show does build in some answer back. If you watch on your own, respond quickly, don't hold up the flow, but with family viewing you can all join in. Be careful though: this show has two versions. The adult one isn't very different but if you are watching with youngsters make sure you chose the right one! Whichever you watch you'll get a good time.
Thanks CCO for making sure we still get our Yuletide treat and sharing the fun just like always.
Reviewer: Howard Loxton