Then the Snow Came / Winter
Adapted by Jimmy Grimes from The Happy Prince by Oscar Wilde / By Jon Fosse
Directors' Showcase 2011
Orange Tree, Richmond
(2011)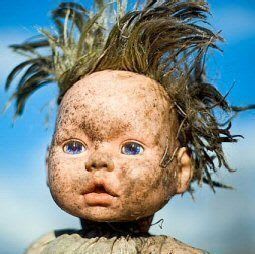 The Orange Tree Theatre in Richmond has been running a little-advertised trainee director scheme since 1986. Two fortunate people get a year's professional experience, which culminates in an end-of-term double bill production of a play of their own choice.
The tie that binds this year's choice of plays is human compassion for damaged lives - an inspired and inspiring choice from two men on the threshold of promising careers. Teunkie van der Sluijs, highly praised as associate director on the Orange Tree's recent production of Autumn and Winter, and Jimmy Grimes, whose experience in working with excluded groups, and in designing and directing puppetry, is evident in his choice of Oscar Wilde's The Happy Prince, which he has adapted and updated himself.
Then The Snow Came, directed by Jimmy Grimes, was triggered by a chance encounter with a gentleman of the streets in wealthy Richmond. Two homeless men meet, one a Londoner, one from Liverpool, Mickey and Stu. Mickey (Kieron Jecchinis) is a practiced veteran of living rough, a wily drinker and ex-con (GBH on his wife), a good bad man. Fantasist simple soul Stu (Daniel Cheyne) seems to be away with the fairies, musing on a woodlouse, fascinated by the natural world.
Mickey helps Stu with the practicalities of surviving on the streets of London, how to deal with social services and the troublesome PCSOs, whilst Stu recounts his version of Wilde's fairy tale in their quieter moments, using a grubby doll scavenged from a rubbish bin and a tatty toy bird to illustrate his child-like absorption in the magical metaphorical tale, his Liverpudlian accent adding poignancy with its musical timbre.
Billed as narrator, Ed Bennett, famous for understudying and taking over from David Tennant in the RSC's Hamlet, wears his talents lightly, playing all the other minor throwaway roles - policeman, social and charity worker, Darius the foreign café worker, passers-by. Coasting a little, he shows off his artistic range with virtuosic delight and charming levity.
On Katy Mills's bare stage, an empty space and place, under Stuart Burgess's meticulous lighting, one minute gloomy the next café fluorescent, two lives touch and the world is not a better place, but the heart needs solace whoever's it may be, even that of life's and society's rejects. Gorky's Lower Depths showed us that false hope springs eternal.
We often forget that as we pass by with studied indifference. Jimmy Grimes reminds us with some audience participation - charity muggers, Mickey's begging cap in hand, and individuals in the audience respond negatively as if on cue. A reflex is exposed.
The casting is superb, the acting honest, the fighting realistic from such close quarters, and the music is brilliant - it underscores the mood and manipulates our emotions. A gritty tale is softened with magic and wistful thinking.
Teunkie van der Sluijs directs the London premiere of 'the most performed playwright on the European mainland', Jon Fosse's Winter, translated by Ann Henning Jocelyn. Likened to Pinter and Beckett, Fosse strikes me in this play as a cross between Ingmar Bergman and Arthur Schnitzler, with a touch of Fyodor Dostoyevsky.
And Knut Hamsun, who argued that literature should investigate 'the intricacies of the human mind, that writers should describe the "whisper of blood, and the pleading of bone marrow"'. Josephine Hart's Damage springs to mind, too, the film version by Louis Malle, in which a politician falls in obsessive inappropriate love with his son's girlfriend.
A man, who seems to have everything, uncovers the emptiness deep in his heart when he meets another lost and dead kindred soul. Sad derelict lives take many forms. Two people meet on the street. He is on his way to an interview; she is having some sort of junkie collapse. He takes pity on her, helps her to his hotel, and buys her food and clothes.
The kindness of strangers, or ulterior motives? He misses his interview. He misses his wife's phone call, which the woman apparently answered for him. The man is buttoned-up, the woman a shambling mess; he of few words, she in incoherent impulsive compulsive flow; he reserved, she totally uninhibited. His aura seems clear; hers is blurred.
How we jump to conclusions, our wariness of otherness, is brought into question by his non-judgemental response to her plight. His wife tells him not to come back. He resigns from his job. Infatuated, he is obsessed with finding the woman again.
He finds her wearing the expensive coat he gave her, in high heels and black tights, immaculately made-up with glamorous big hair, in the street - she's a streetwalker. She is frosty, he is importunate - who is the more needy now?
In three cryptic elliptical acts, the dynamic shifts. We understand with our hearts not necessarily with our minds. It is not about sex, as the woman assumes, but about caring. Propriety and the negotiation of life's traumas are investigated. Roles are reversed. He falls for a fallen woman. Is this religious symbolism? Is this about self-destruction and/or redemption?
With an expressive mobile face and body, Jennifer Higham is outstanding - her febrile moves in the first act a choreographic portrait of uncontrolled despair. Eyes wide shut Stuart Fox is even more remarkable in his stillness. Convincing performances, gripping viewing
Music is used minimally to cover the scene changes - the rest is done in finely tuned silence. And Sam Dowson's grey slabs of marble municipal seating, which double as a double bed, are as bleak as a tomb catafalque.
Till 9th July 2011
Reviewer: Vera Liber