Soho Cinders
Music by George Stiles, lyrics by Anthony Drewe, book by Anthony Drewe and Elliot Davis
Will Keith for Theatre Syndicate London and Starting Over Theatricals Ltd in association with Kyle Tovey for AKT Management
Charing Cross Theatre
–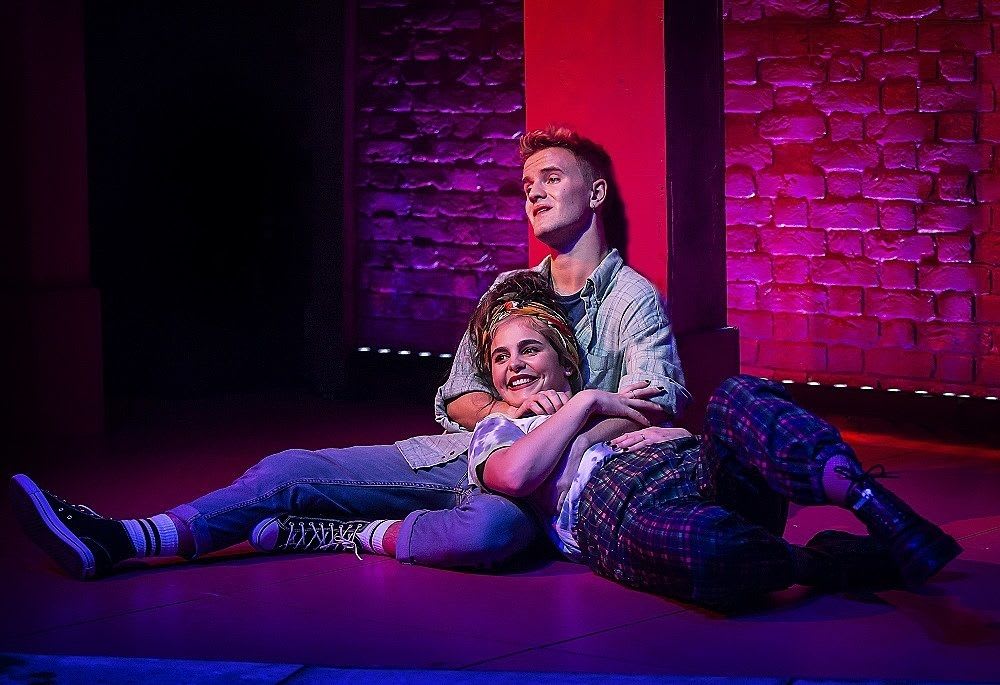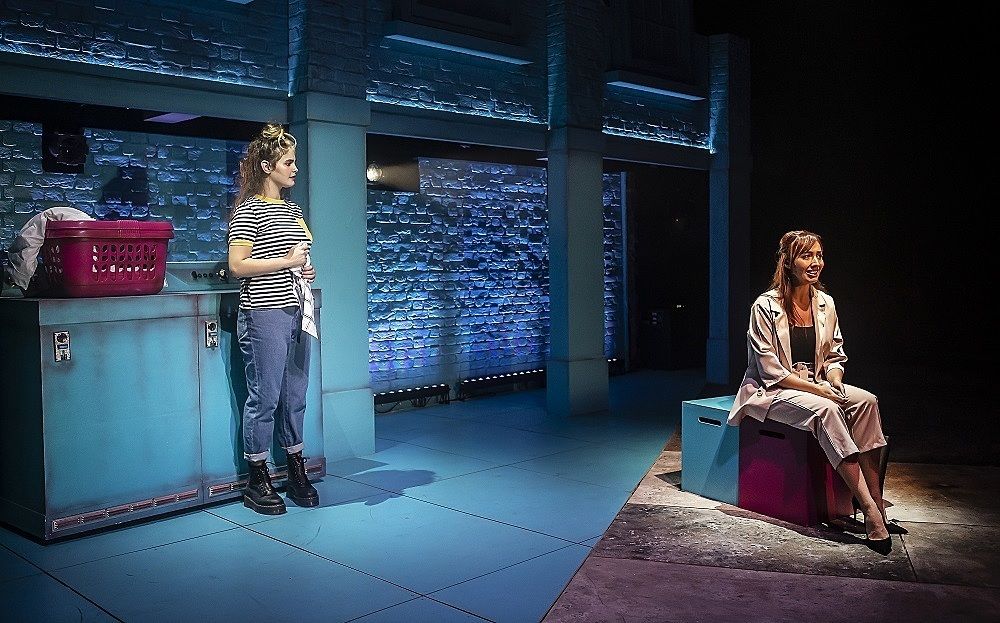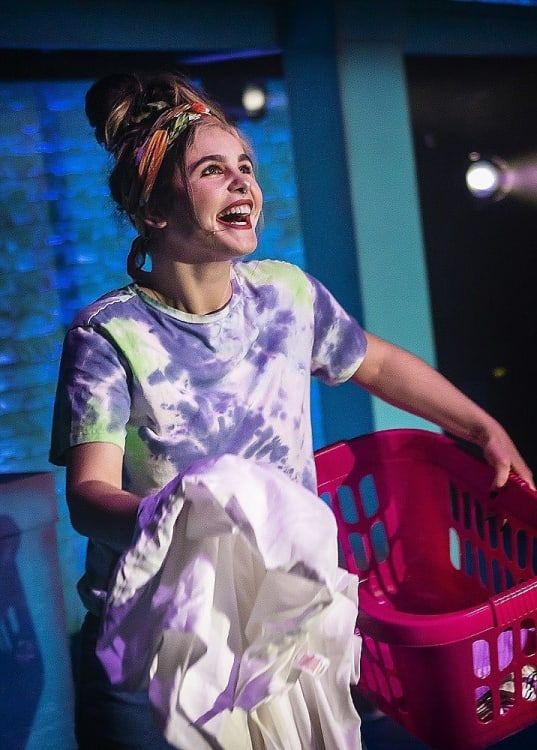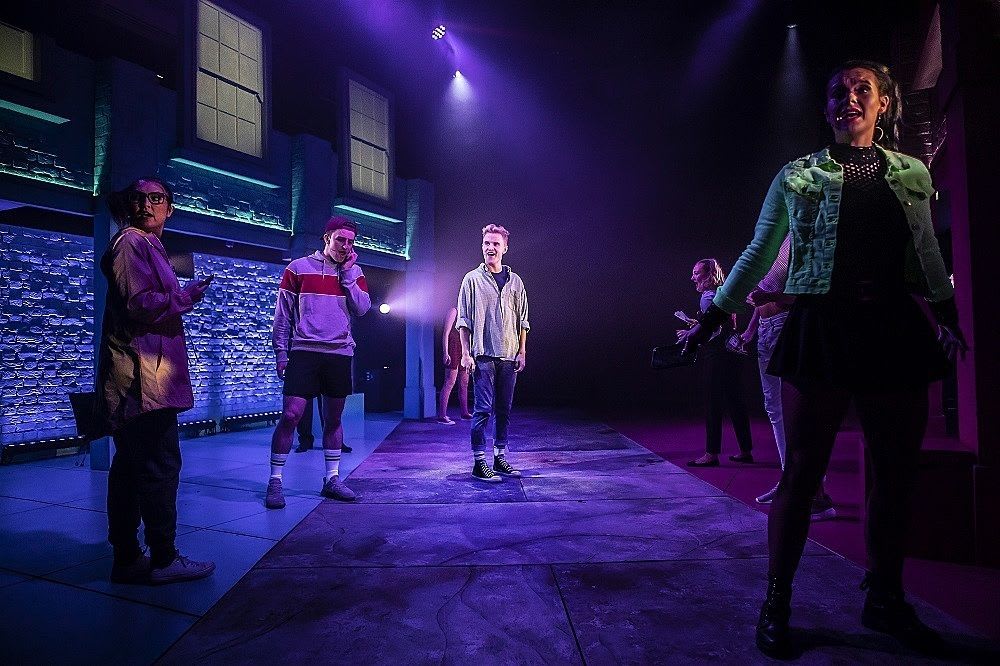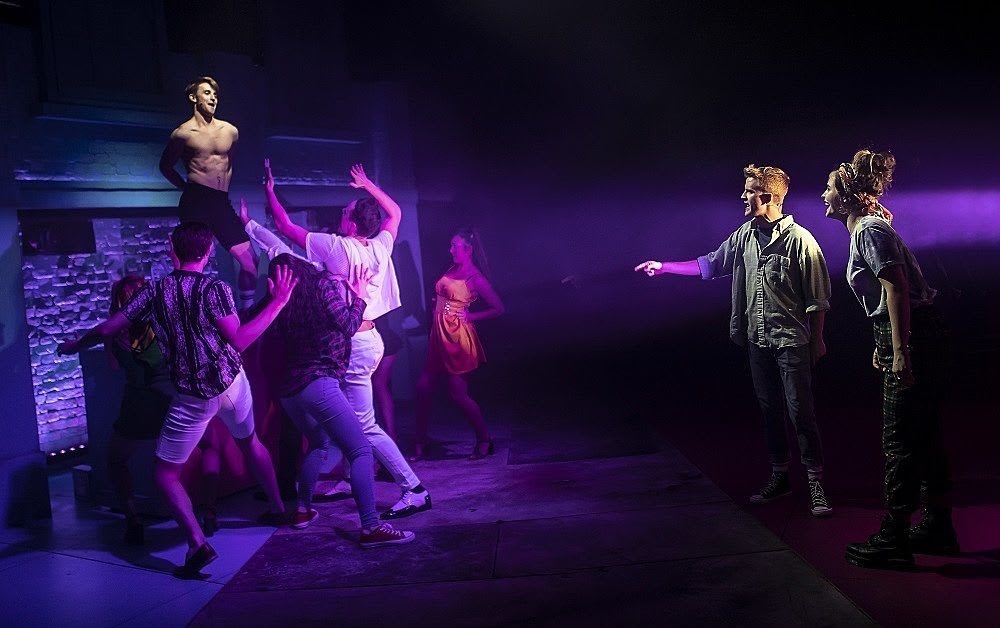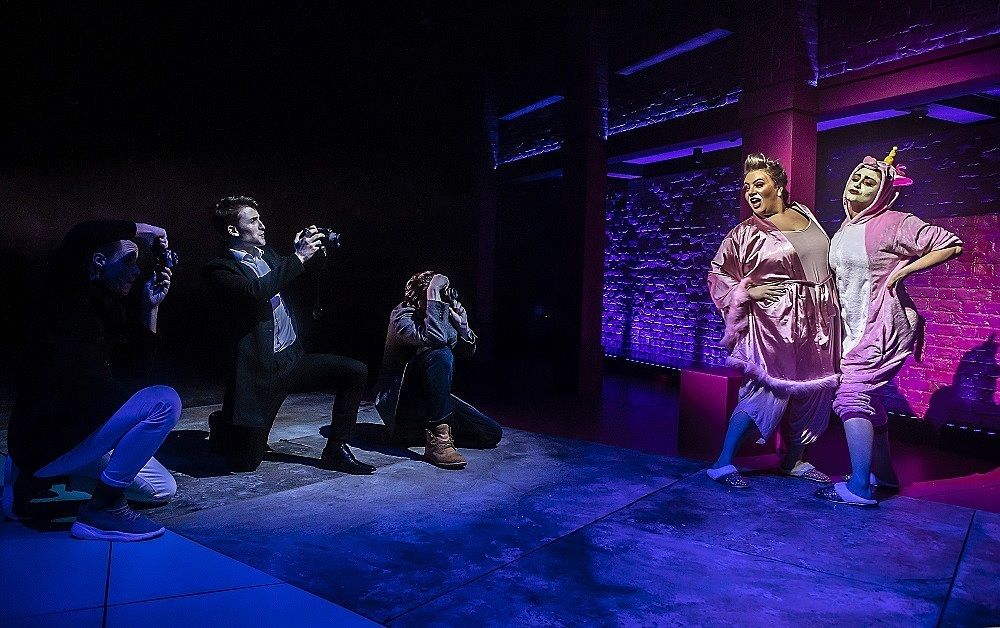 Soho Cinders isn't just for Christmas but its heart glows warmly making it suited to the season.
This reworking of the Cinderella tale has irresistible charm and humour, carried along on a catchy score by George Stiles, accompanied by the entertaining and tender lyrics of Anthony Drewe, together, the musical writing duo whose credits include multi award winning Honk! and Mary Poppins, and the underrated Betty Blue Eyes.
Drewe co-wrote the zippy, funny book for Soho Cinders with Loserville writer Elliot Davis creating a fresh but recognisable take on the classic story. It is a modern musical rom com, traditionally a children's fairy tale, here given some depth with unlaboured adult themes of honesty, hypocrisy and heartache and also gay love story contemporaneity.
The titular Cinders is penniless Robbie who, with best friend Velcro, a gender-swapped, modern interpretation of Buttons, runs the Soho laundrette that was once his mum's.
The requisite nasty step sisters come in the form of slappers Clodagh and Dana, cougars who shop in Primark, they are now the owners of the laundrette and the strip club next door to it.
In an old castle or in Old Compton Street, Cinderella is nothing if not a love story and Robbie has lost his heart to London mayoral candidate James Prince, who has kept their affair secret from fiancée, Marilyn, and sleazy campaign manager, William.
Young Robbie also has a secret though. On the QT he has been acting as an escort to the wealthy businessman and Peer Lord Bellingham whose generous cash gifts pay off Clodagh and Dana's extortionate rent demands.
All worlds collide when the prince, the pauper and the sugar daddy attend the same party and harsh realities have to be faced before the good guys get their happy ever afters and the slime balls get their just deserts.
Adam Haigh's peppy choreography and director Will Keith keep the action moving along although occasionally the blocking is conspicuous in its attempt to equibalance the performance addressed to each side of the traverse.
Robbie is given the adorable treatment by Luke Bayer who tugs our heart strings, never getting an even break. Bayer has a cute chemistry with former SIX queen Millie O'Connell as 'Cro and they sing well together but O'Connell's knock out duet is with Tori Hargreaves as the spurned Marilyn having to face up to some difficult truths.
Keith, who directed Soho Cinders two years ago at The Union Theatre in Southwark, has done well to reinstate Michaela Stern and Natalie Harman as the slutty sisters for this production at the Charing Cross Theatre.
Once again Stern and Harman give show stealing turns as Clodagh and Dana, strutting strumpets busting out of their bustiers, and singing up a veritable storm.
Under the baton of musical director Sarah Morrison (associate musical director Joe Louis Robinson) the ensemble vocals are also terrific, building up the joy through to the last crescendo of the feel good finale ready to send you home with little twinkling lights inside of you.
Reviewer: Sandra Giorgetti