Sold
Jennifer S. Hartley
Theatre Versus Oppression
Chapter, Cardiff
–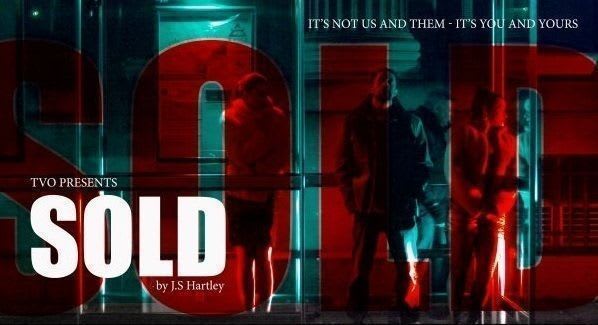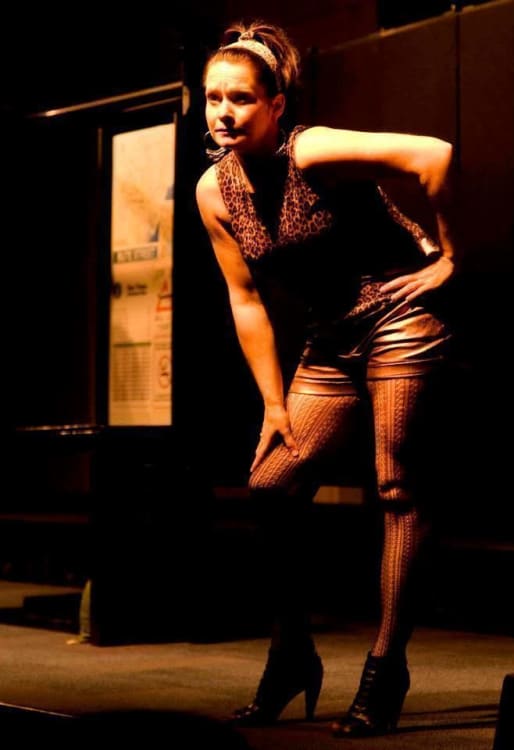 Amongst Cardiff residents over a certain age, the mention of Bute Street evokes Saturday nights out dancing to vintage rhythm'n'blues in sweaty nightclubs alongside members of Wales's otherwise largely invisible ethnic minority communities, among them exotic ladies of easy virtue.
On an otherwise bare stage, "Bute Street" is emblazoned on the bus-stop (set design by Richard Henry Croydon) at which the action of Sold takes place, over a number of months. The tone, however, is not a celebratory one.
A production by Theatre versus Oppression (a name which in itself begs questions—does all artistic expression not inherently oppose oppression?), Sold, written and directed by Jennifer S Hartley, is unabashedly an issue-based drama, focussing on sex trafficking.
As many illustrious people (most notably David Mamet) have argued, in such pieces, the "issues" inevitably overshadow the "drama", attracting audiences who relish indulging their liberal guilt, congratulating themselves their conscientiousness, or simply wallowing in the suffering of their perceived social inferiors. Ultimately, Sold does little to counter this perception.
At the bus stop, we meet six characters. Lisa and Anna, played by Shekira Johnson and Andrea Hodges respectively, are street-prostitutes—one Eastern European, one British, both with horrific stories of past abuse to share.
Jason Camilleri is the wise-cracking Butetown wide-boy; Marcus Moses is the mysterious 12-year-old with no name who is constantly hanging around at unreasonable hours and getting into strangers' cars; Zoe Goodacre's Maria is the Cardiff housewife who seems strangely reluctant to go home on her husband's poker night. Shireen Al-Salihi's Odette gradually makes her way from amongst the audience to the stage, unfolding her own sorry tale.
The bulk of the storytelling is conveyed via monologues addressed to the audience. Based as they are on the testimony of real-life victims, one does not dispute their crushingly tragic nature; as the fourth rape victim becomes apparent, however, there is the danger of compassion fatigue kicking in, and pity (or exasperation) superseding empathy.
The play is at its most successful when the characters interact, bantering with and insulting one another; the stories might have been better conveyed at these moments, constituting the action rather than halting it.
If the writing doesn't always engage (the soapy phrase "What's that supposed to mean?" occurs more than once), the performances are worth the price of admission. Camilleri is especially charismatic as the small-time drug-dealer whose joviality masks his pain; Johnson is highly engaging, even though her tale is the most depressingly, topically familiar; schoolboy Moses makes a good impression (even though he does occasionally mumble his dialogue).
There are clever touches. The repetitive nature of the storytelling reminds us that living in "automatic pilot" mode is the nearest thing many of us have to a strategy in terms of coping with unhappiness. A character fails to reappear towards the end—their fate is undetermined, but we are not optimistic.
Sold presents us with problems without suggesting that solutions exist. While this might be entirely appropriate, given the play's educational remit, it doesn't really make for an enlightening 75 minutes. Nevertheless, the characters' hellish predicaments linger in the memory.
Sold will be touring Wales over the next month—details are available from the Theatre Versus Oppression web site.
Reviewer: Othniel Smith