Solomon and Marion
Lara Foot
Baxter Theatre Centre
Assembly Hall
–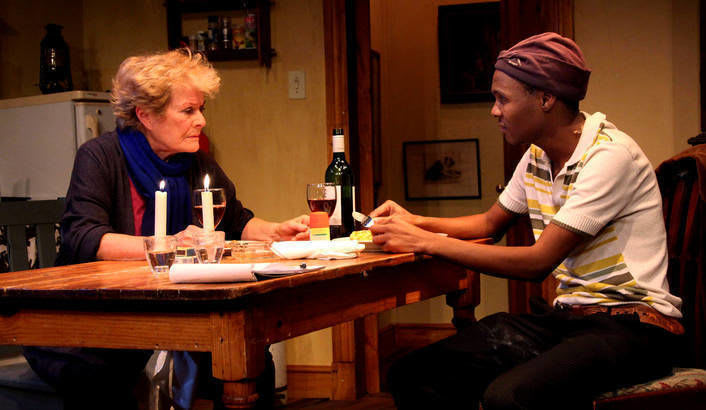 Lara Foot sets her new play for the Baxter Theatre Centre in the space somewhere between Athol Fugard and J M Coetzee, as a 19-year-old African boy builds a friendship with a white woman 50 or more years his senior. Their initial connection seems familiar, since Solomon is the grandson of Marion's old servant.
Most of us will have seen plays set in the Republic in which old whites and young, in this instance a professor's ex-wife and an unemployed youth who has messed around on the edge of violence, bond.
As such, the first half of the play treads old ground to the point where one can begin to wonder whether the trip was worthwhile.
However, as Solomon and Marion develops this work steps up to the plate, offering its own unique blend of truth and reconciliation, as the past comes back to haunt and eventually release the pair but not before each has endured depths of anguish that symbolise their country's strife.
Under the playwright's direction, a really intense play is complemented by the legendary skills of Dame Janet Suzman and the less familiar but almost equally powerful Khayalethu Anthony.
Reviewer: Philip Fisher