Someone Who'll Watch Over Me
Frank McGuinness
Red Handed Theatre Company
Southwark Playhouse
–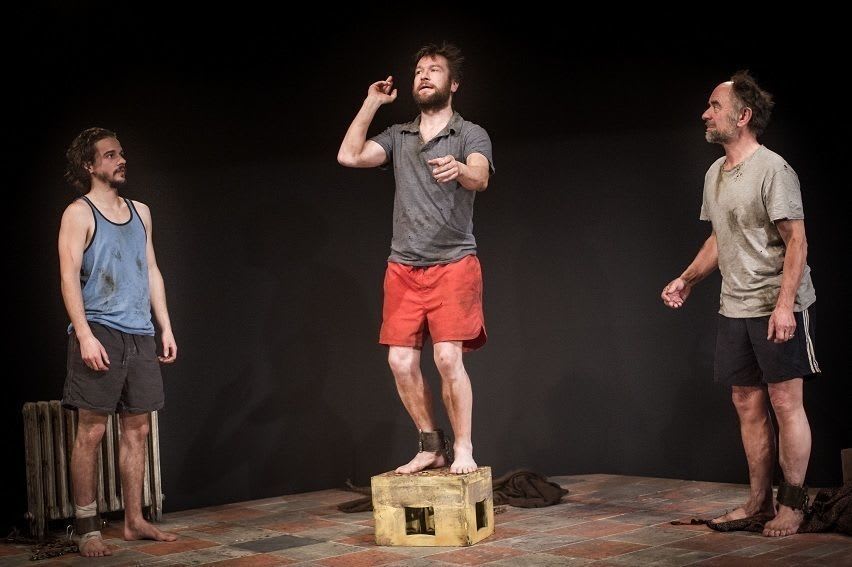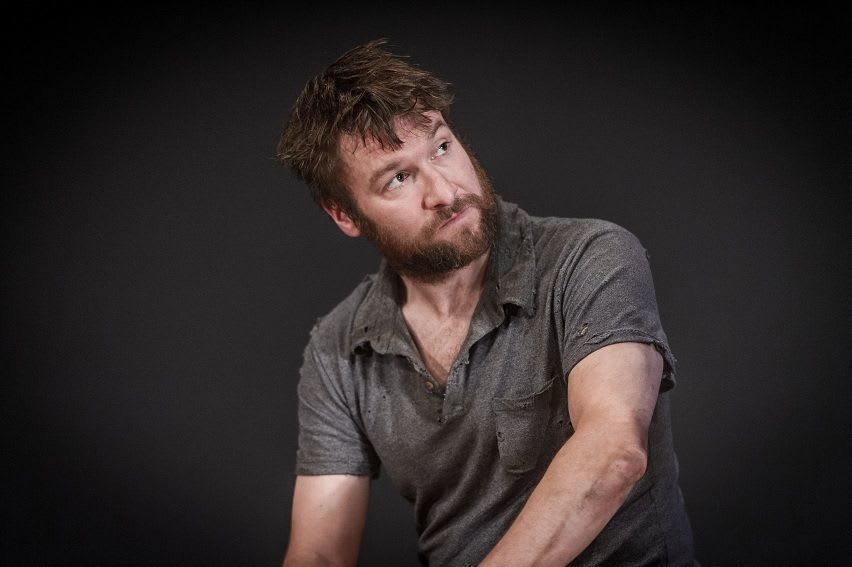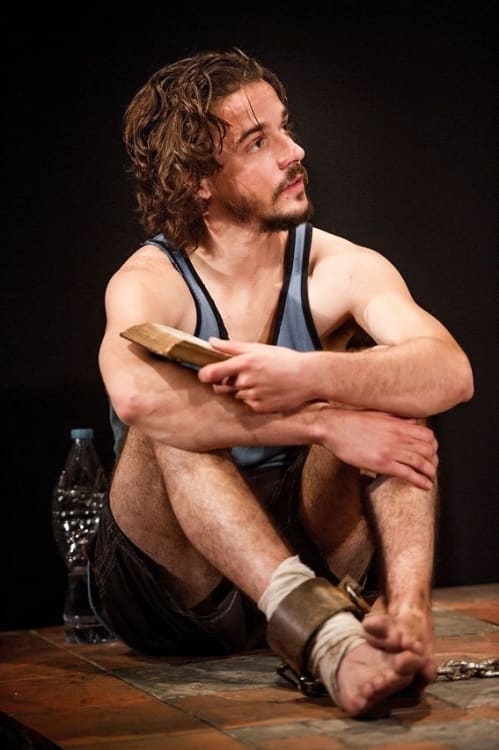 This tale of men in extreme adversity is gripping throughout, primarily because it manages to balance an in-depth examination of stress with many unexpected opportunities for laughter.
Frank McGuinness has taken as his starting point the story of Terry Waite, Brian Keenan and John McCarthy, random men caught up in war, which fascinated three nations and turned the world's attention to the Lebanon when they were kidnapped in 1985.
The Englishman, The Irishman and The American that we meet have different names but through their eyes, spectators get a good understanding of the mental torture that incarceration by unknown captors in a strange country must present. Physically, it was not much fun either, since each of the prisoners was chained to the walls of their cell by the ankle.
The dynamics change through just under 2½ hours from an opening in which American doctor Adam, played by 2011 Ian Charleson Award winner Joseph Timms, and Irish journalist Edward, Billy Carter, bemoan their collective lot.
Adam has a two-month start but their predicaments are identical: how to survive and keep your mind from hour to hour having no idea of when or if your captors plan an execution or, more optimistically, a high-profile release.
The resignation and fortitude that the pair have learned is in stark contrast to the position of tweedy Englishman Robin Soans in the role of Michael, a professor of early and middle English. His arrival gives them a new focus.
The mood sweeps constantly between understandable despair and false hope, bolstered by male bonding and mutual support, although power alliances constantly shift so that at different times it is not merely the weak Englishman who is the butt of jokes and insults from the other pairing.
The fun for those on the other side of the fourth wall, in designer Simon Kenny's mild thrust setting, comes as the trio find ways to occupy their minds. This involves the kind of fantasy and role play used by children towards the end of the longest and most tedious of summer holidays.
At different times, as well as physical exercise, the long waking hours are filled with fantasies involving amongst other subjects Virginia Wade and "poor wee Betty Stove", Chitty Chitty Bang Bang, film and letter creation. These, along with reflections on life at home, mingle with reminiscences and dreams as the men seek outlets for much-needed escapism.
Things get really tough after the interval when Adam has been dispatched to meet his maker, which really concentrates the minds of his former companions.
Jessica Swale is a fine, versatile director and, following a pair of glorious costume period comedies in the same space, succeeds in making this evening moving, thought-provoking and very funny by turns.
She is assisted by a superb cast with Joseph Timms strong in what is largely a supporting role. Billy Carter is by turns touching and witty as the robust Edward, while Robin Soans is absolutely outstanding as the sensitive throwback to another era, helped by a perfect piece of casting.
It would be great if this taut, engrossing production could have renewed life after Southwark, possibly in a transfer to a small West End theatre?
Reviewer: Philip Fisher