Song from Far Away
Simon Stephens
Toneelgroep Amsterdam
Young Vic
–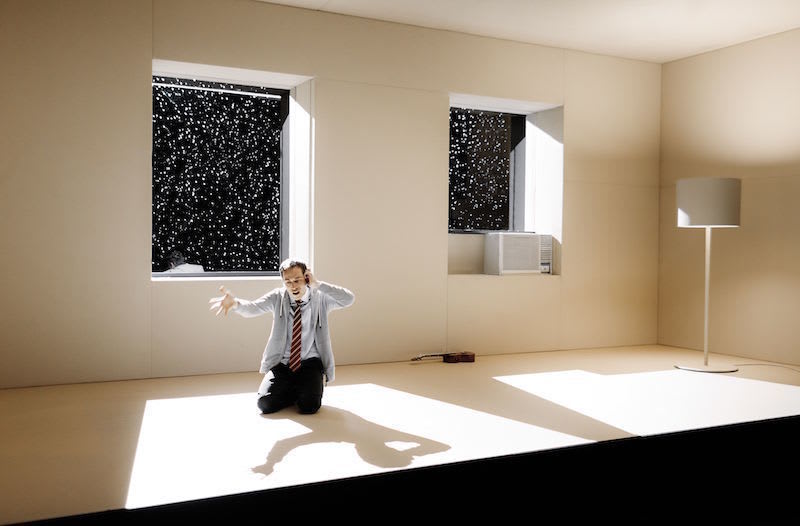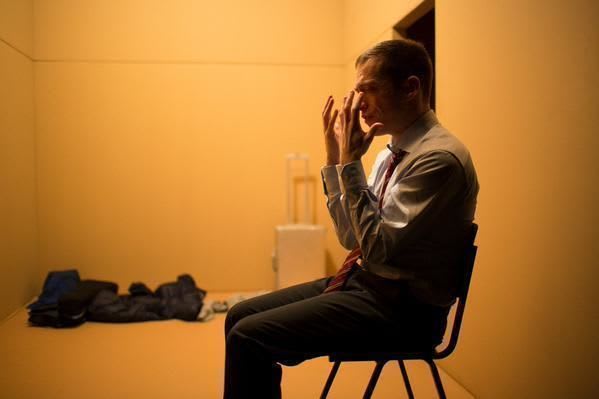 Solo shows on big stages have come into vogue with a vengeance. In Edinburgh, visitors were able to enjoy International festival tours-de-force from Robert Lepage (887) and Simon McBurney for Complicite (The Encounter).
The Young Vic is following suit with this meditation on bereavement and grief penned by one cult favourite Simon Stephens and directed by another, Ivo van Hove of Toneelgroep Amsterdam.
For whatever reason despite obvious success as a trader, Dutch Willem appears to occupy an almost empty New York Apartment from where he tells a sad tale in the form of letters that he has written to his recently deceased brother Pauli.
His loss seems to be the only thing that could persuade the exile to return to an unbending family in Amsterdam and one inevitably speculates whether it is his homosexuality or some other factor that has led to the rift.
In any event, Willem's return is not a success with either his parents or sister, though a young niece is more welcoming.
Perhaps staying in a hotel and cruising for both strangers and old lovers is an odd reaction to the death of someone that he obviously loved but grief is renowned for its eccentric side effects.
Where performer Eelco Smits is particularly good is in conveying the hidden pain and anguish that Willem can reveal only in letters and behind closed doors. He even delivers a couple of suitably grim Leonard Cohen style songs, composed for the production by Mark Eitzel.
This is brought home in a somewhat unsubtle metaphor as he bares his body for around half of the 80 minutes, just as he does his soul.
Smits delivers a well-judged performance that contains great variety, in homage to the tortured character of a misunderstood man reacting to a deeply stressful situation.
The staging is typical Ivo van Hove, using minimal design but strong emotions to get messages across in an evening that generally hits the right mood and builds to a beautiful, if mildly incredible (and gorgeously lit) finale.
Reviewer: Philip Fisher