Songs For Nobodies
Joanna Murray-Smith
Wilton's Music Hall
–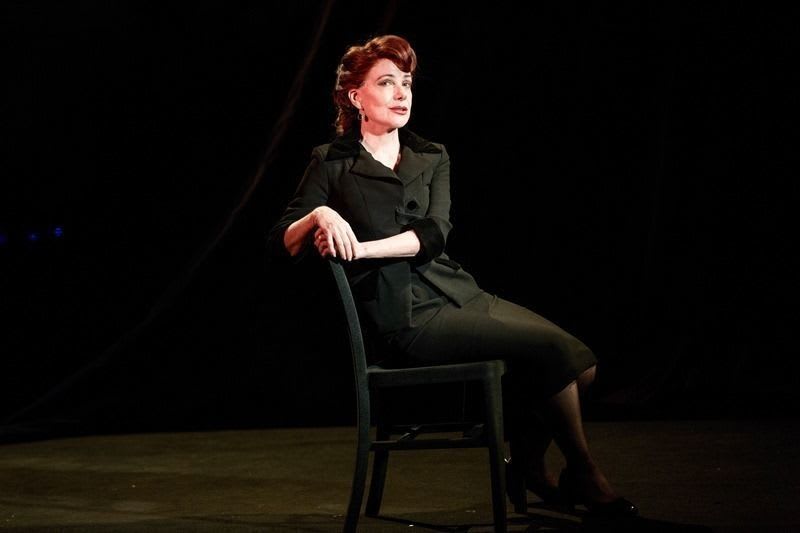 Songs for Nobodies is a 90-minute marriage made in heaven between award-winning Australian playwright Joanna Murray-Smith and accomplished singer and actor, Bernadette Robinson, presided over by Melbourne Theatre Company's former artistic director, Simon Philips.
In creating a platform to show off Robinson's vocal talents, Murray-Smith's structure rejects the standard tribute cabaret template and instead puts together a handful of monologues in which the lives of ordinary women are changed by their encounter with five of the 20th century's greatest singing stars.
The narrative reveals something of the divas but the key stories are those of the ordinary women, each one engaging and gently comic.
Slightly damaged and packed with humanity, these are portrayals of the unsung survivors of life's everyday knocks and disappointments. They are enduringly touched not just by the music of these extraordinary singers or the experience of being in the glow of their glamour and fame but by making a personal connection with them.
Robinson moves between roles with polished ease, slipping effortlessly between toilet attendant Bea and Judy Garland, usherette Pearl and Patsy Cline, British librarian Edie and Edith Piaf, journalist "Too Junior" Jones and Billie Holiday, and Irish nanny Orla and Maria Callas.
Of course, for each of the women Robinson adopts a different accent (one or two a little wobbly), but it is the way she inhabits the persona physically that together with Murray-Smith's proficient text, she rustles up whole, likeable characters before your eyes in the time it takes to deliver a few sentences.
Robinson shows off her considerable vocal range with her rendition of classic songs made famous by these iconic singers at the top of their game, and she can belt out a torch song with the best of them, but much more impressive is her ability to recreate the distinctive voice of each of the singers in a way that goes beyond mere imitation.
This is a slick show, with a finale that will knock your socks off—elegantly delivered and highly recommended.
Reviewer: Sandra Giorgetti