Soul Doctor
Book by Daniel S Wise, music and additional lyrics by Shlomo Carlebach, lyrics by David Schechter
Actors Temple Theatre, New York
From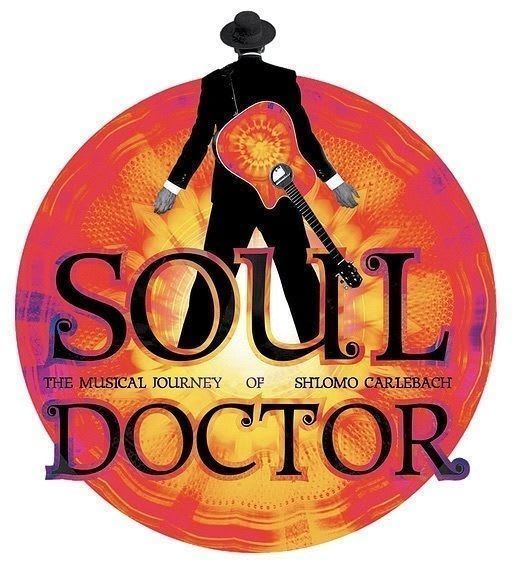 Soul Doctor tells the unorthodox true story of Shlomo Carlebach, a Rabbi who became an unlikely pop star close to half a century ago.
Rather than striving for something deep and meaningful, after the moving early scenes in Vienna as the Nazis took power, book writer Daniel S Wise prefers schmaltz both in his story-telling and humour.
The plot will only really have full import for those who understand the enclosed community that the Jewish orthodox fundamentalists or Chassidim have created for themselves.
Shlomo Carlebach was brought up as the son of Vienna's clearly affluent Chief Rabbi, played by Don Meehan.
As the Nazis became all-powerful, the bright youngster was already asserting independence, escaping the family home to follow an inspirational rabbi who immediately gets shot for singing a hymn to peace.
The family somehow escapes to the United States and Father begins to rebuild a congregation modelled on the one that they had been forced to leave behind.
The grown-up Shlomo and his brother are then enticed by a brand of Judaism even more extreme than that of their ultra-orthodox father and become evangelists for a kind of cult Rabbi.
However, apparently because he was struggling to find his own acolytes, Shlomo sought something a little racier than the standard service.
His search led to a jazz club and sassy Nina Simone, played and sung with relish by Dan'yelle Williamson.
These soulmates soon build up an understanding, barely impeded by the strict ban on men and women communing, let alone touching.
From hereon in, the remainder of the 100 minutes becomes a fairy story. Shlomo, fighting his upbringing and friends, plays in a jazz club, is spotted by a producer who then rescues a disaster in the studio.
This is all pretty unlikely but it gets better as our hero flies even higher, creating a best-selling record, playing a rock concert in California before around one million people and remaining there to set up what looks more like a cult than a synagogue,
Likeable understudy Jacob Heimer led the cast well as Shlomo at the performance under review. Miss Williamson sang like a dream but was almost overshadowed in a minor role by Anthony Laciura, an operatic tenor who practically took the roof off the Actors Temple (a synagogue well-equipped for this spare-time role) every time that he opened his mouth.
Given all of this and pleasant rather than unforgettable music, Soul Doctor should be regarded as a lightweight rock opera with heavyweight Jewish leanings.
Reviewer: Philip Fisher