South Downs / The Browning Version
David Hare / Terence Rattigan
Harold Pinter Theatre
–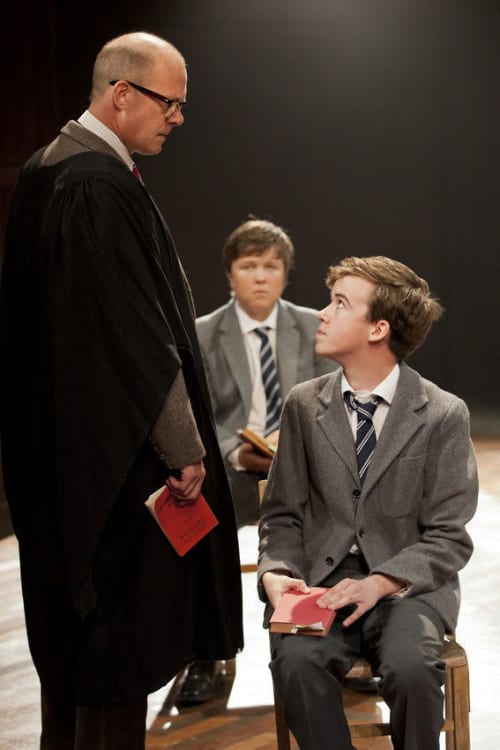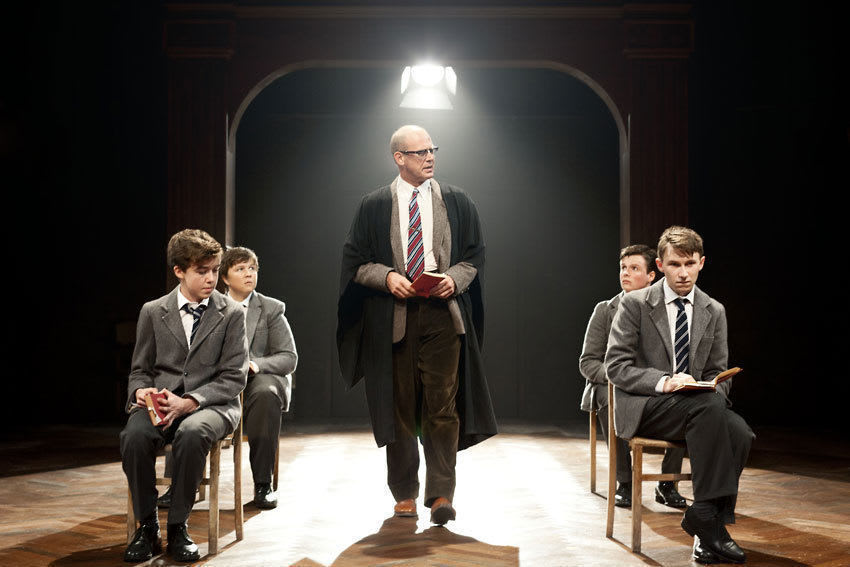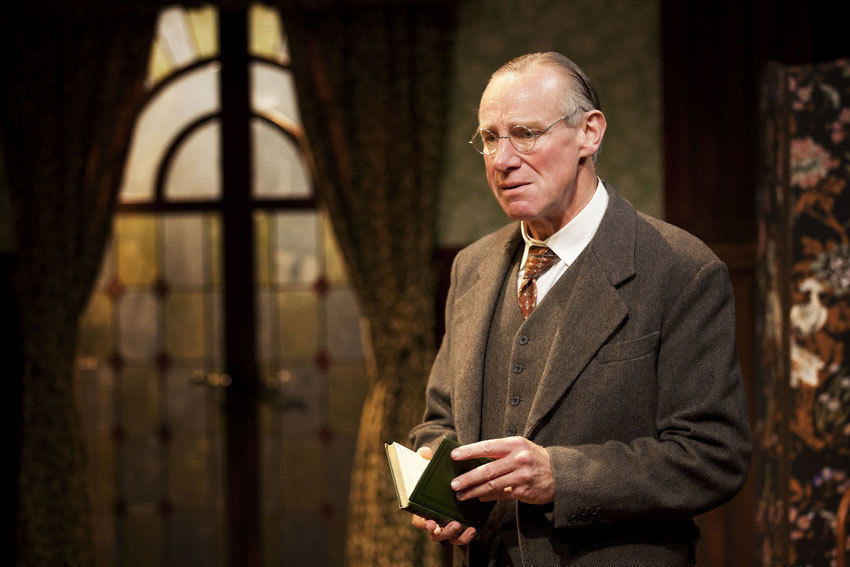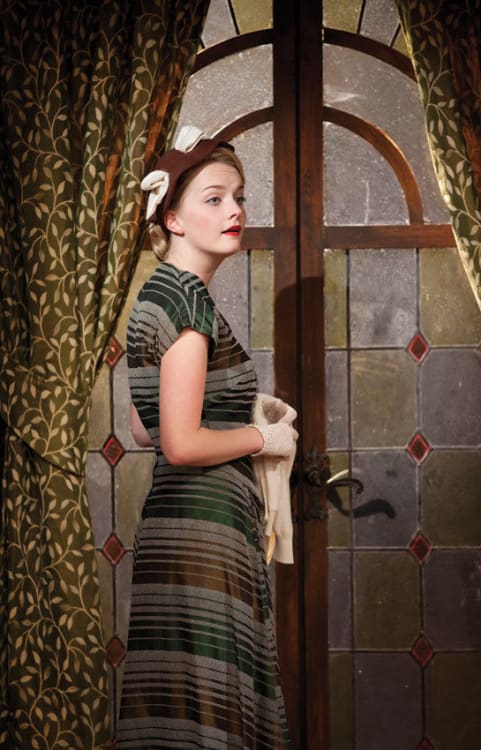 This double bill is further proof that under Jonathan Church, the Chichester Festival Theatre is riding high. The two short plays address very similar subject matter but with different focus.
Largely sharing the same cast and designer Tom Scutt—who uses seasoned wooden panels to get the appropriate effect—but not directors, they portray old-style public schools at a time when form was everything and co-education not even contemplated.
South Downs
Sir David Hare has never been one to duck a challenge and bravely takes a Terence Rattigan classic as a bedfellow for his own new presumably semi-autobiographical recollection of lost childhood. This will inevitably provoke comparisons and he may not always come out on top. That however is more a comment on the quality of The Browning Version than the new play, which is set in the early 1960s.
The protagonist of South Downs, which at times brings to mind Alan Bennett's The History Boys, is Blakemore. Alex Lawther plays a priggish 14-year-old, identified early on as someone who is very clever in unworldly, academic ways but lacking what is today called the street-wise.
This resident of a semi-detached house (cue to turn up collective noses) doesn't really fit into a snobbish milieu that values class ahead of intelligence and wit. However, there is little doubt that Blakemore (never John) will do far better in real life. His credentials are established by a letter to the Daily Express showing left-wing tendencies that antagonise his schoolmates but also scare the youngster's mundane family.
The poor lad loses his only friend, himself embarrassed at being Blakemore's only friend. Sanctuary comes from the most unexpected source.
A prefect Duffield, played by Jonathan Bailey, for some unknown reason decides to take pity on the misfit and invites him home to meet Mum, and what a Mum. Anna Chancellor plays Belinda Duffield, a famous actress who silences young Blakemore with her beauty and demeanour.
However, she also helps him to overcome a natural antipathy to the world and, as a result, it becomes his oyster with every chance that one day the grown-up version will become a legendary playwright or something of the kind.
While one would expect Anna Chancellor, Nicholas Farrell and Andrew Woodall (respectively playing teachers Eric the Hysteric and Basil Queer) to perform expertly under the direction of Jeremy Herrin, the revelation is Alex Lawther making his West End debut as Blakemore, in gaps between studying for his AS Level exams.
While he will benefit from completing his education, on this showing a career on stage beckons for the expressive, sensitive youngster who gets a dream role as the younger equivalent to Crocker-Harris in the companion play.
The Browning Version
In Rattigan's take on public school life, set at Harrow around 15 years earlier, the misfit is Crocker-Harris, a teacher rather than a pupil.
While few who have seen the screen version will forget Michael Redgrave in the role, directed by Angus Jackson, Nicholas Farrell makes a great fist of portraying a shy man whose life has been wasted teaching unwilling and ungrateful generations of schoolboys.
We meet "The Crock" as he prepares for early retirement brought on by a dicky heart. This is a time for farewells but also recollections.
Our quiet hero is a man who was the star of his year studying classics at University but swallows all emotion and constant reminders of the disappointment that he has caused his bitter, promiscuous wife, Millie (wittily brought to the stage by Miss Chancellor) and also himself.
The chance for a little redemptive happiness comes courtesy of a pupil, Liam Norton's Taplow. He shows thanks but even this gesture is devalued immediately by cruel Millie.
After that, the genuine efforts of Frank Hunter ,played by Mark Umbers, can do no good, as much because Crocker-Harris has forgotten what kindness is as in reaction to his friend's adultery with Mrs C-H.
Farrell really does excel as the buttoned-up Englishman who hates to show emotion but ultimately succumbs after decades of silent martyrdom.
This is a perfectly judged and very moving picture of the kind of character who may no longer exist today. It is well complimented by Sir David Hare's response, in what is a good evening's entertainment.
Reviewer: Philip Fisher