South Pacific
Music by Richard Rodgers, lyrics by Oscar Hammerstein II, book by Oscar Hammerstein II and Joshua Logan, adapted from the novel by James A Michener
Jamie Wilson, Jonathan Church Theatre Productions, Gavin Kalin and Chichester Festival Theatre
Opera House, Manchester
–

Listing details and ticket info...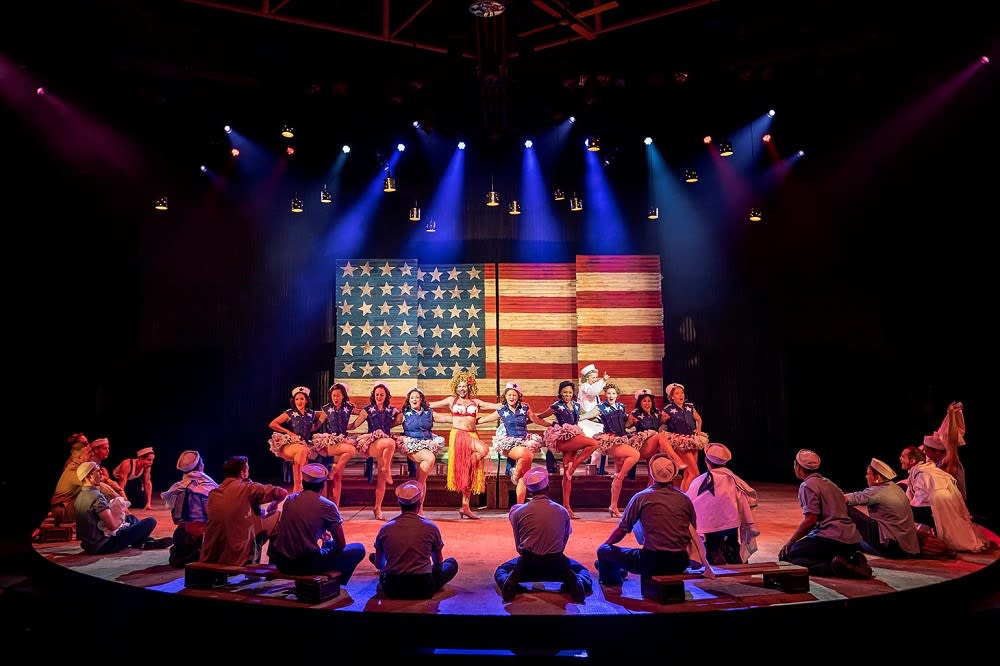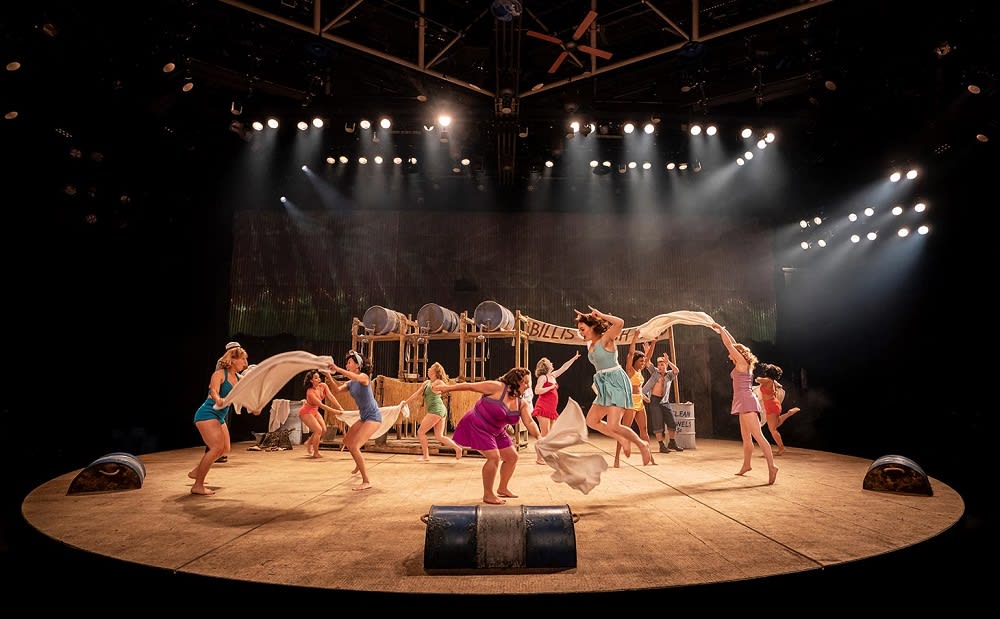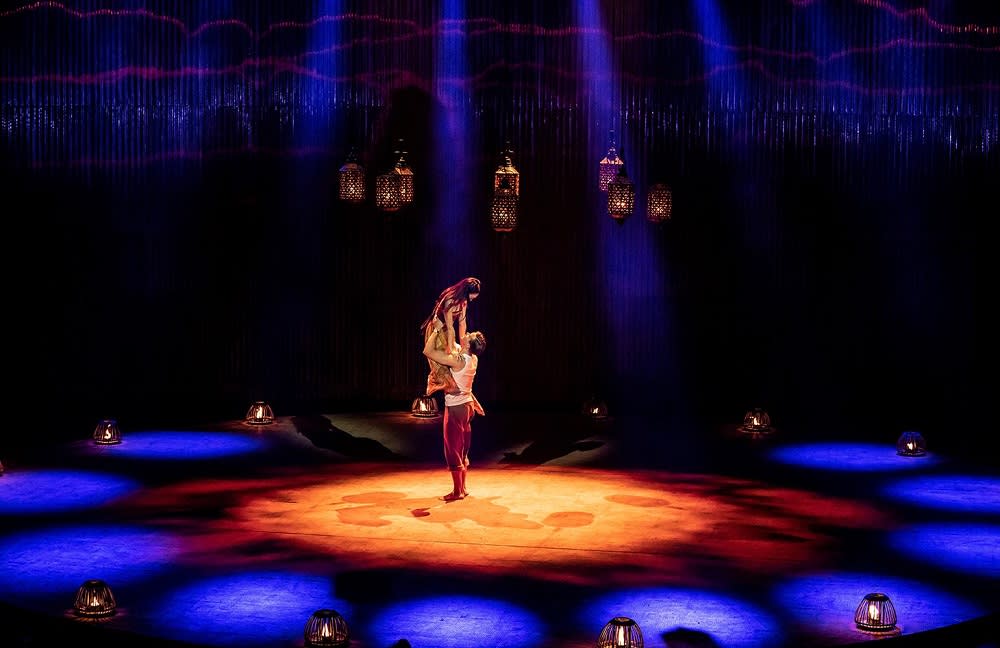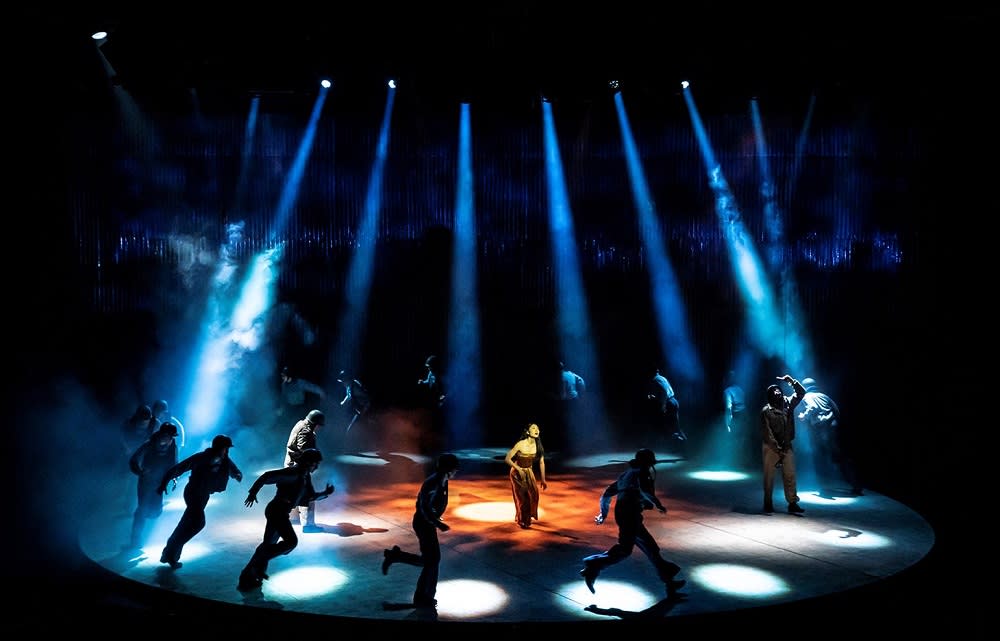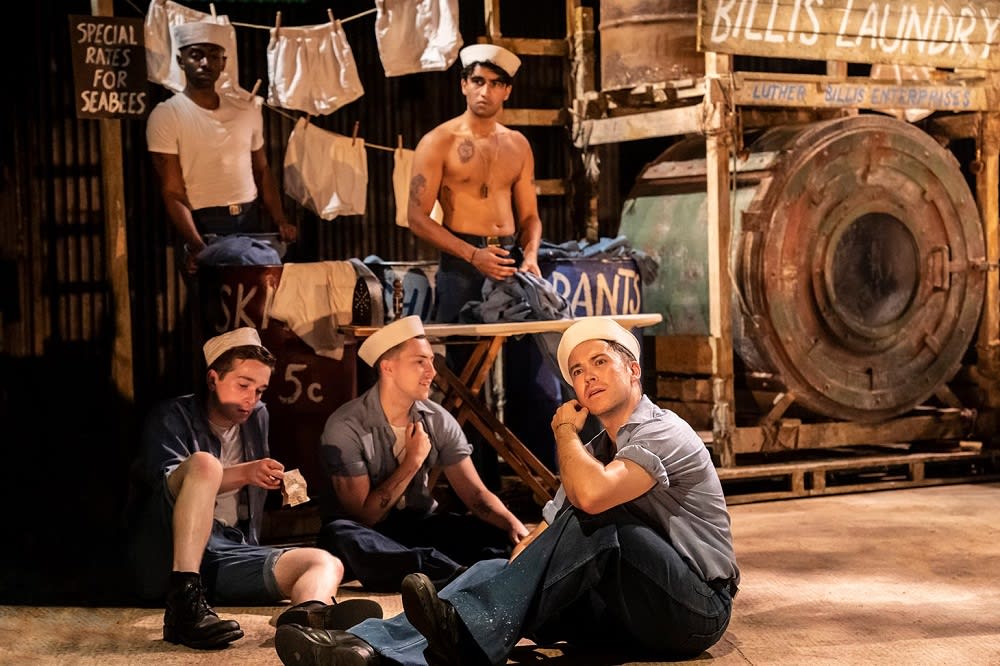 South Pacific is a contradiction being both of, and in advance of, its time. Soldiers lecherously describe what they like about women and members of the Polynesian community where they are stationed conspire to marry off their submissive daughters. Yet the central plotline remains a love affair possibly doomed because one of the parties cannot overcome ingrained racism.
Ensign Nellie Forbush (Gina Beck) stationed in the South Pacific starts a tentative relationship with French plantation owner Emile de Becque (Julian Ovenden). Both are hesitant, Nellie with an inferiority complex about her small-town upbringing and Emile conscious of the age difference. Lieutenant Joseph Cable (Rob Houchen) plans to involve Emile in a project that might turn around the war but is distracted by ceremonies on the isle of Bali Ha'i where he encounters Liat (Sera Maehara), daughter of the manipulative Bloody Mary (Joanna Ampil), who hopes to secure an advantageous marriage. Both Nellie and Cable discover they hold prejudices that prevent them going forward with their relationships.
Director Daniel Evans embraces the darker side of South Pacific staging the musical as a fall from Eden or loss of innocence. During the overture, an idyllic pastoral scene is interrupted by soldiers abseiling down from helicopters in full combat mode destroying the tranquil mood.
Evans avoids the potential reservations modern audiences might have about the attitudes expressed in the show. Ann Yee choreographs the native ceremonies with reverence rather than as a tawdry tourist trap. Joanna Ampil makes Bloody Mary such a strong, forceful woman, the character cannot be dismissed as a clichéd comic native. Her attempts to marry off her daughter seem less a commercial transaction than a sincere effort to secure a good match, Ampil being devastated by the fate of Lieutenant Cable. Indeed, the male soldiers seem awed by their female colleagues, so the almost bawdy "There is Nothing Like a Dame" becomes an innocent example of wish-fulfilment longing rather than intimidating 'male gaze'.
The relationship between Nellie and Emile is refreshingly complex. A tormented Gina Beck showing Nellie to be disgusted by, but unable to put aside, her outdated attitudes. Julian Ovenden gets the most emotionally charged songs in the classic score and his astonishing vocals squeeze out every drop of passion. He even resists the temptation to drop his French accent while singing. Joanna Ampil manages to make the somewhat cloying "Happy Talk" a tender ballad.
A simple feature of Peter Mckintosh's terrific set has a massive impact. Part of the set rotates slowly, making it possible for the characters to stroll along holding conversations or for a room to turn and allow inspection from different angles.
South Pacific is uneven with the best songs and most interesting plot developments in the longer first act. The second act becomes a matter of tying up the plot threads, but director Daniel Evans reminds the audience of the cost of armed conflict with mimed sequences of growing causalities rather than of triumphant victories.
The current production of South Pacific is a demonstration of how to ensure a classic show remains relevant and engaging.
Reviewer: David Cunningham