Space Cadette
Laurie Black
The Other Room, Cardiff
–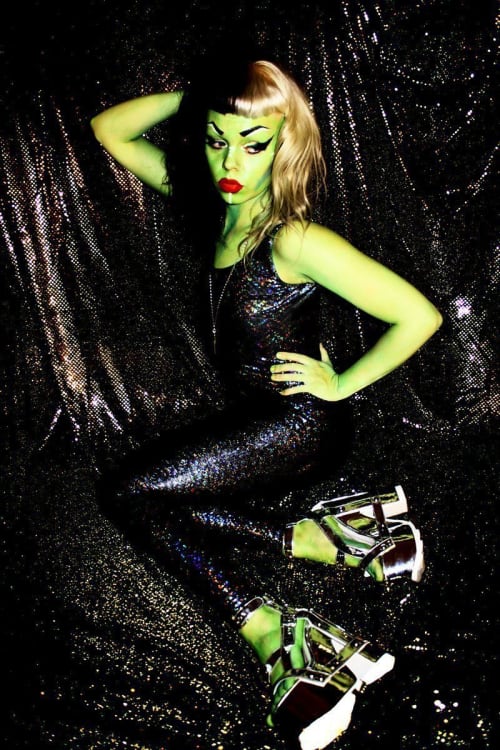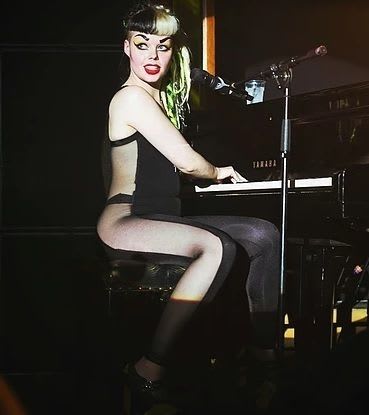 The Other Room is kicking off 2019 with the Spring Fringe. This is a curated season comprising work by a number of highly-regarded visiting performers; a means of dealing creatively with the company's ever-precarious funding situation, and maintaining traffic through their intimate pub theatre space.
First up is London-based Laurie Black, winner of the Best Emerging Artist award at the 2018 Adelaide Fringe Festival, who brings us Space Cadette, a solo cabaret show with a playful, science-fiction theme.
The recorded, EDM-inflected intro sets up the dystopian tone, invoking a number of reasons to be less than cheerful about life on Earth, before Ms. Black takes to the stage, clad in a silver body-suit and matching platform heels, with a two-tone coiffure and extravagant make-up. She announces, with inappropriate chirpiness, that she has had enough of political, personal and environmental crises, and has therefore resolved to emigrate to the moon, becoming the first woman to set foot on it.
There follows a selection of songs which tell the tale of her journey, which is achieved via the fortuitous intervention of aliens—amongst them David Bowie, whose "Starman" is given a surprisingly jaunty treatment; Radiohead, Leonard Cohen and Muse are also referenced, as are the Proclaimers.
The remainder of the material, though, is original. The stage set-up is minimal—just two keyboards: a piano and a vintage (I assume) Korg mini-synth (there's also a tiny drum machine). Thus songs in the standard, contemplatively amusing cabaret style alternate with darkly poppy electronic numbers such as "Cadette" (which is available to sample online).
Despite her astronaut persona's avowed misanthropy, Black is a likeable presence, her patter heavy on intentionally bad space puns and her easy interaction with the smallish crowd betraying an enviable self-assurance. We sing along with only moderate embarrassment and are happy to pass round an illuminated model of the moon, apparently purchased from an online auction site.
When her heroine finally reaches her destination, she inevitably discovers that lunar life is not without its drawbacks; her whimsically combative spirit, however, remains undimmed.
Comparisons are, of course, odious, but Black, in her Space Cadette persona, does call to mind the notional, potty-mouthed love-child of Victoria Wood and Gary Numan. She wears her considerable musicianship lightly and we are willing passengers on this hour-long trip into the almost-unknown.
Reviewer: Othniel Smith