Spamilton
Gerard Alessandrini, lyricist David Zippel
Menier Chocolate Factory
–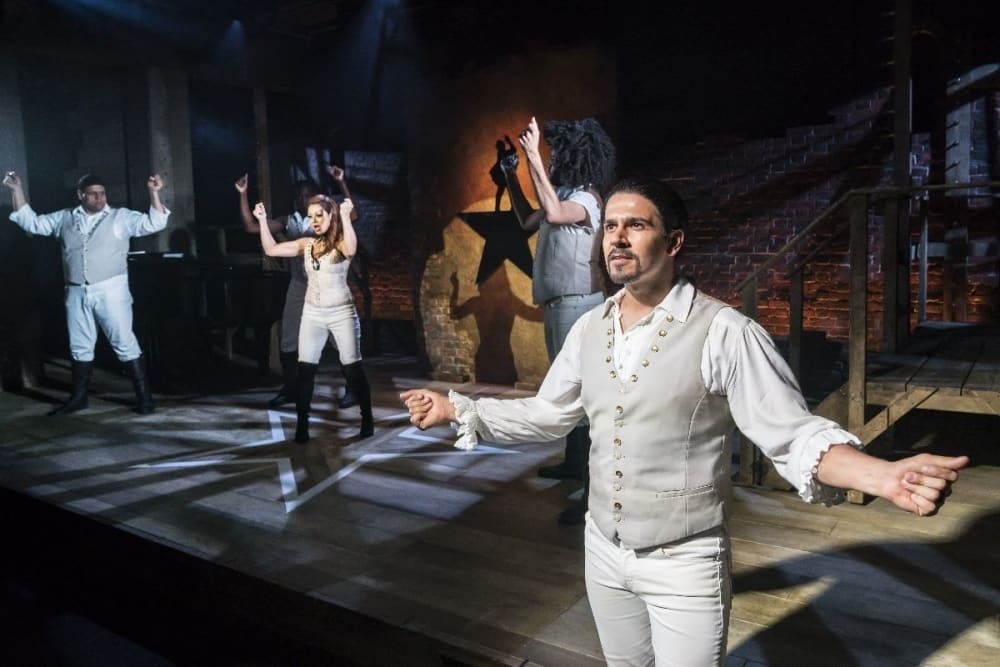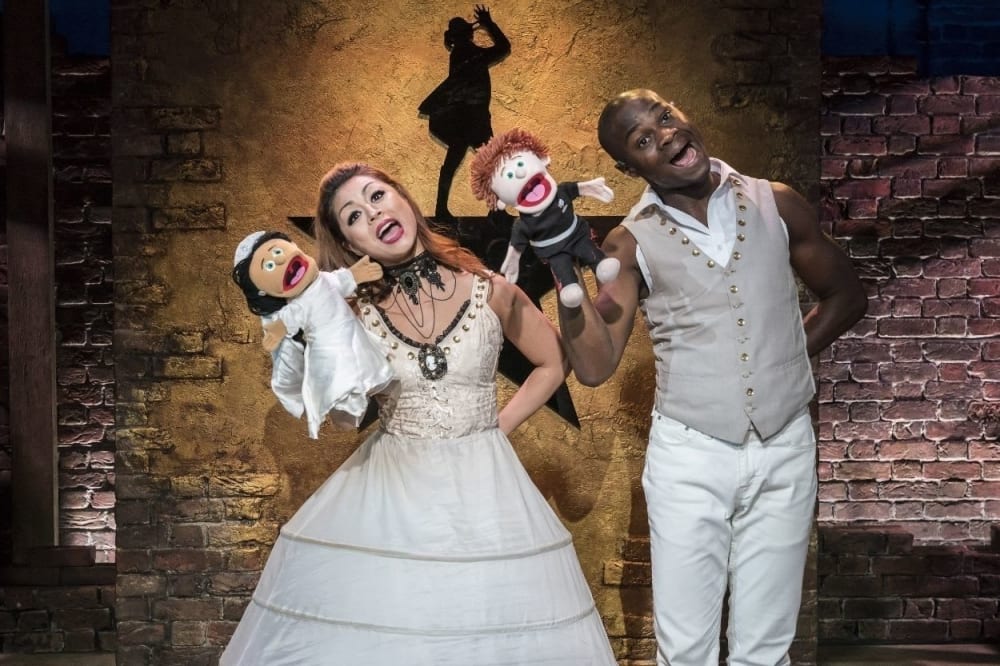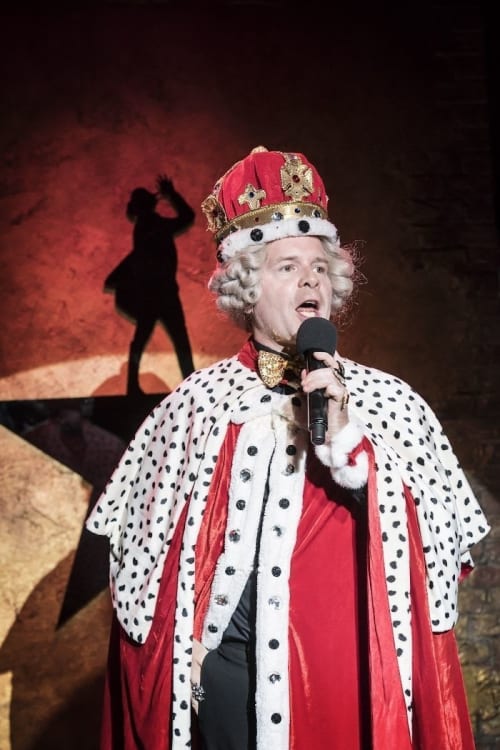 It was probably inevitable that, once Hamilton had become the biggest hit on the London stage and garnered the greatest hype, its wacky kid sister Spamilton would follow along not too far behind.
The show, appropriately subtitled "An American Parody", is brought to the stage by the team behind Forbidden Broadway led by writer/director Gerard Alessandrini and lyricist David Zippel. It defies expectations going beyond a series of spoof songs and sketches gently lampooning Lin Manuel Miranda's glorious hip-hop debunking of American history, politics and dreams.
In a version that has had to be significantly rewritten for London audiences and features a home-grown cast, the focus may primarily be on the show that celebrates the life of American founding father Alexander Hamilton but also pays homage to many other popular musicals, probably 50 or more both past and present getting some kind of witty acknowledgement in a running time of less than 90 minutes.
The evening may be short but it is both breathless and breath-taking, requiring the five strong central cast to give their all to the point of near collapse aided by a pair of guests, accompanied on the piano by Simon Beck.
There is so much going on that it is impossible to convey everything in a short review. However, an opening highlight is the satirical homage to Liam Tamne's inspirational Lin Manuel Miranda. Thereafter, many of the songs and much of the idiom of the original are brought into play, typically reworked with cynical good humour, often bringing in elements and actors or characters from other hit musicals.
There are many gems but Gerard Alessandrini's peaks include Julie Yammanee simultaneously playing all three Schuyler (puppet) sisters and brief musical concoctions that combine Les Misèrables and Mamma Mia, followed by The Lion King and I.
Amongst those making rapid appearances are Stephen Sondheim, Harry Potter, Barbra Streisand and Liza Minnelli, the last caught to perfection by Sophie-Louise Dann.
While approximately half of the show is given over to external sources, most of the major characters from Hamilton make an appearance and an impression. In addition to the titular hero, we get glimpses of Washington and Jefferson as well as murderous Aaron Burr (respectively portrayed by Mark Akinfolarin, Jason Denton and Eddie Elliott). In addition, Damian Humbley delivers a gorgeous cameo as King George.
There can be little doubt that even the team behind this project would admit that it is no substitute for the original. However, the London version seems even slicker than the New York original helped by a more spacious set, with every performer a high quality triple threat.
For anyone that has seen Hamilton or at least heard the soundtrack, Spamilton offers a rich and rewarding evening packed with often hilarious comedy, some sharp choreography and glimpses of numerous great show tunes. At a fraction of the price of the original and with tickets more readily available, it should prove a popular summer hit.
Reviewer: Philip Fisher