Spillikin - A Love Story
Jon Welch
Pipeline Theatre
Pleasance Dome
–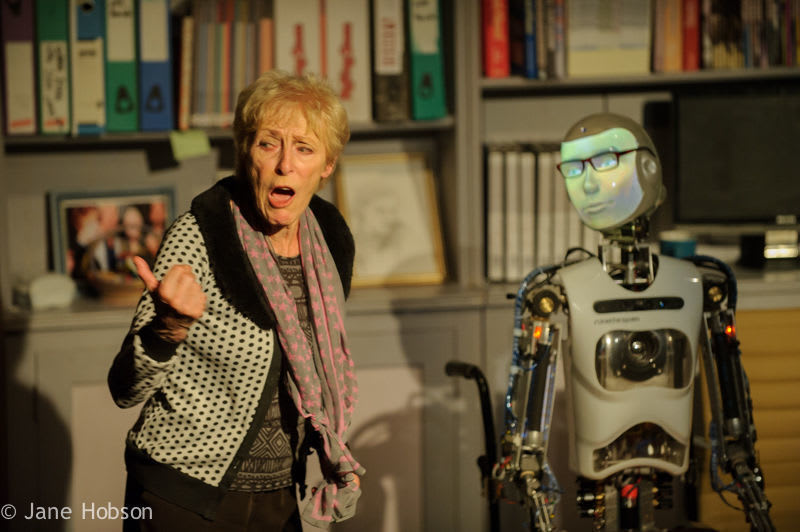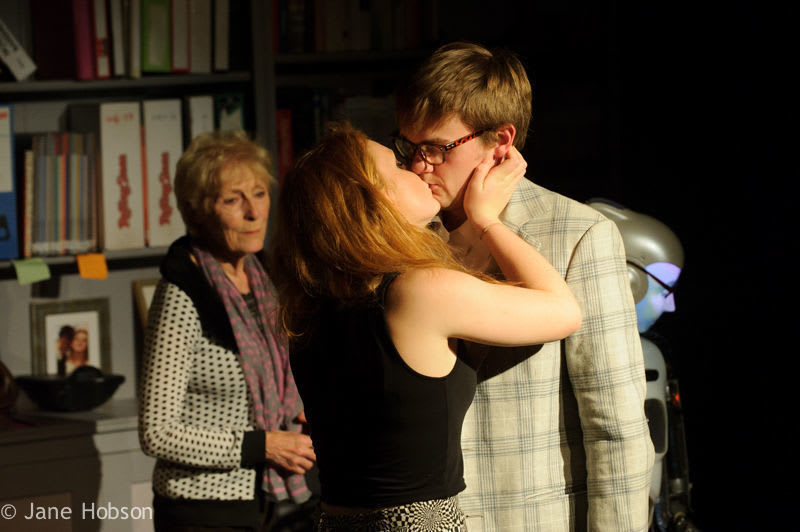 Spillikin is a love story like no other. That is because what would otherwise be a very good play gets an extra dimension due to the presence of a robot made by Will Jackson that must be at the cutting edge of today's technology.
By 2029 when the play is set, perhaps this kind of thing will be normal but this super-gadget speaks and moves its facial muscles and eyes like one of us.
The reason for its presence is very sad. Helen Ryan's elderly Sally has advanced dementia. Her beloved husband Raymond has died after suffering from a motor neurone disease for years. However, with time to plan, he has left behind the legacy of a robot loaded up with his memory.
While this can be irritating for her, it is far more frequently a comfort as words and memories become increasingly hard to recover.
This would be more than enough material for a serviceable Edinburgh play, but Jon Welch overlays the touching history of Sally and Raymond 50 years before to act as a complement.
In flashbacks, Anna Munden plays the Blondie-loving wild child who finds herself unexpectedly attracted to a nerd played by Michael Tonkin-Jones who cannot believe his luck in meeting a bright if reckless beauty.
This is a perfectly constructed and superbly acted play that sheds much light on both the difficulties of young love and the frustration of illness and diminution of mental powers in old age.
Do try to catch it during this run or hope for a subsequent tour, which would be richly deserved.
Reviewer: Philip Fisher