Splendour
Abi Morgan
Donmar Warehouse
–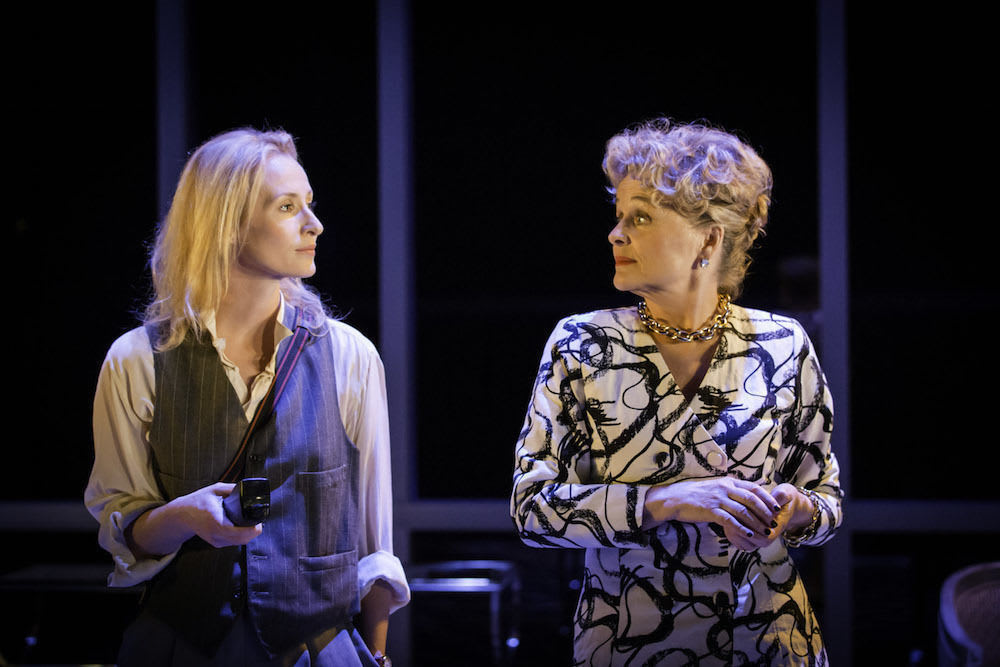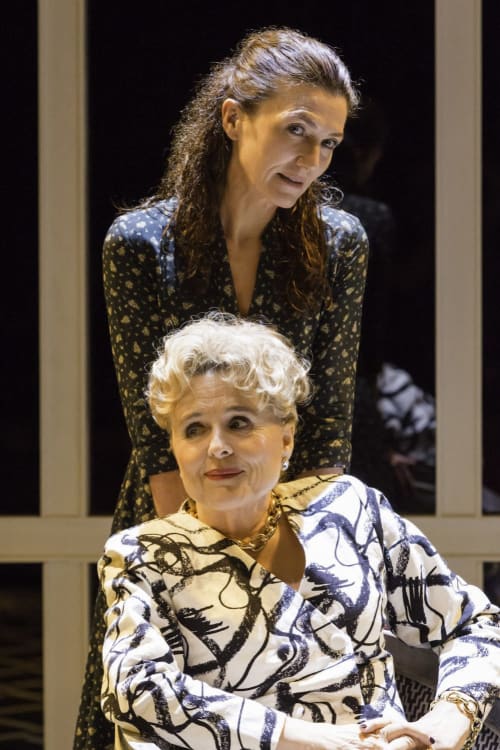 Splendour first saw the light of day as part of the Traverse programme at the Edinburgh Festival Fringe in 2000 under the direction of Vicky Featherstone, now running the Royal Court.
Since then, its Welsh-born playwright has gone from strength to strength writing screenplays for movies such as The Iron Lady and Shame as well as award-winning TV dramas including Birdsong.
This early work focuses on the shenanigans that will inevitably go on in an unnamed banana-style republic, where a bitter civil war is raging and its tyrannical leader is on the point of being deposed.
Visitors will immediately be taken by Peter McKintosh's striking set. On one level, it portrays a luxurious, if simply furnished, room in the presidential palace. However, the circular trompe l'oeil floor with its Escher checks is surrounded by symbolic broken glass.
The catalyst for the drama occurs when the self-regarding despot identifies an opportunity to get his name into lights by talking with Kathryn, an Australian photojournalist.
What follows is an oblique portrait of a strong but desperate man in the Saddam Hussein or Idi Amin mould but also, since he never appears on stage, a feminist but feminine view of four intelligent women with their own agendas, frequently revealed in interior monologues delivered to the audience.
Ultimately, this piece works better as an oblique commentary on some of the problems faced by women today rather than a powerful depiction of a country slowly imploding as it seeks to find either democracy or a fresh dictator.
Sinéad Cusack gives a fine performance as the hostess, Micheleine, who has the kind of smile typically worn by Bond villains, which covers her world weariness, as it would once have hidden the hypocrisy over her husband's cruel tyrannies.
While she welcomes Genevieve O'Reilly's Australian adventuress, there is an aura of nervousness, which grows through the 90-minute performance.
Despite the opportunity to see many of the events several times in an experimental, post-modern work, it is never entirely clear at what point she realises that her much-loved husband has flown the roost leaving Micheleine and the family to what is unlikely to be a pleasant fate.
The comic elements of the evening are injected with verve by Zawe Ashton as Gilma, a kleptomaniac interpreter with little skill at either trade and a political agenda that her accent fails to cover.
The fourth member of the party is the seemingly ineffectual Genevieve, played by Michelle Fairley. In fact, her nervousness hides bitter resentments that eventually fuel a stronger ending than had seemed likely at any point until the evening's last few moments.
When she wrote Splendour, Abi Morgan might well have been influenced by both Harold Pinter, for subject matter and sinister delivery, and Caryl Churchill, for the adventurous structuring.
In this light, it should be seen as a somewhat flawed experiment that makes some worthwhile points and showcases a quartet of talented actresses but somehow feels significantly longer than it should.
Reviewer: Philip Fisher