Spoiling
John McCann
Traverse Theatre
–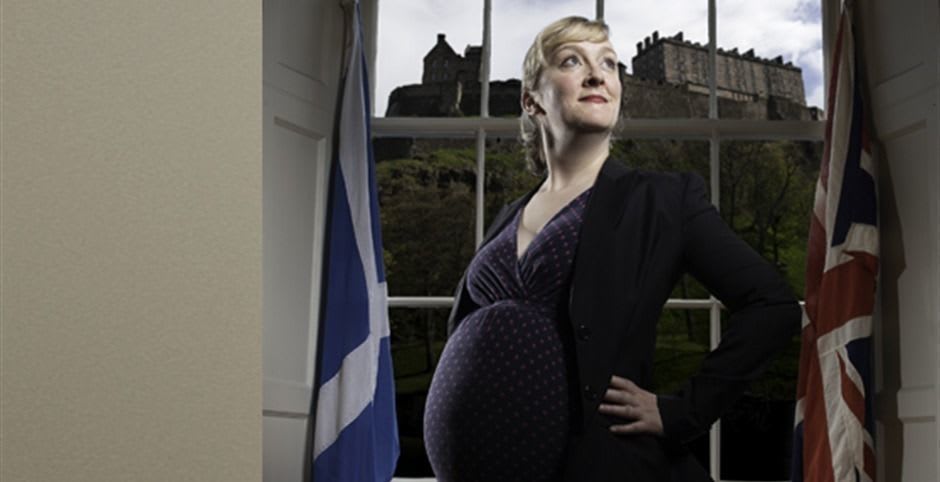 If you didn't know better, it would be easy to assume that Spoiling was a Traverse Breakfast Play. It is directed by Orla O'Loughlin, a champion at the form, has only two actors and lasts around 50 minutes.
Instead, this wry look at the Scottish Independence issue is part of the rolling programme in Traverse 2 and allows audience members to get an insight into what must surely be the hottest topic in town.
Its protagonist is Fiona played by Gabriel Quigley. Although heavily pregnant, this feisty customer is about to become the first Foreign Secretary in the new post-yes vote Government of Scotland.
Her first official engagement is a public forum with her English counterpart.
For whatever reason, the party grandees are a mite fearful that the stubborn radical might drift off script. To protect their position, they send over a kind of minder, Richard Clements playing Mark, a Northern Irishman with his own rather chequered history.
The pair joust and debate before eventually forming their own coalition. It would have been good to see the next episode and learn the consequences of Fiona's speech and its effect on the duplicitous English as they attempt to undermine the Scots from the start of their Brave New World.
That might have to wait another year, by which time the referendum will be a matter of history and independence will either have happened or been forgotten for another generation.
Reviewer: Philip Fisher