Spring + Awakening
Tara Anegada based on 'Spring Awakening; A Children's Tragedy' by Frank Wedekind
The Nottingham New Theatre
[email protected]
–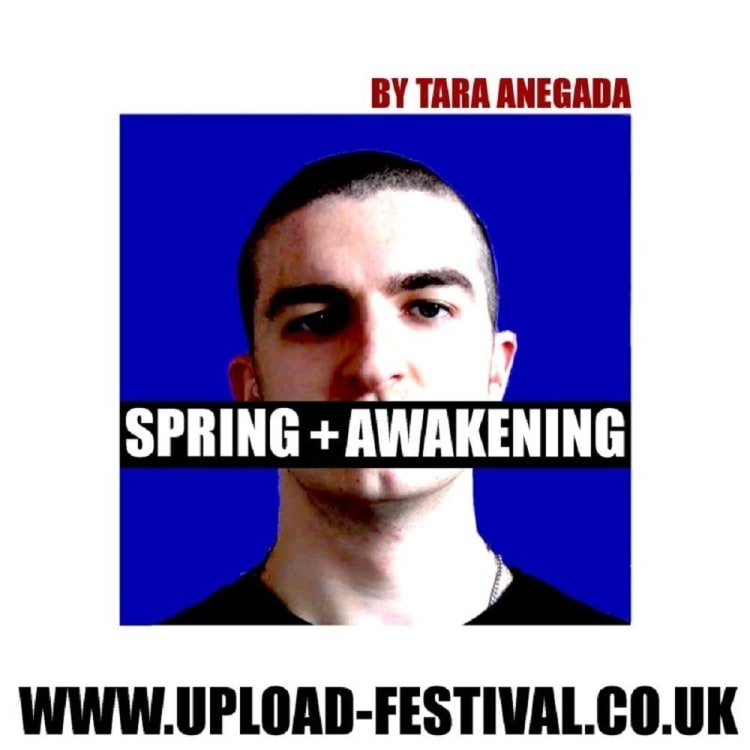 Tara Anegada's adaptation of Frank Wedekind's Spring Awakening; A Children's Tragedy is staged as two separate but connected plays: Spring and Awakening. This, however, is not apparent from the [email protected] site and as the plays are listed in alphabetical order audiences may accidently watch the second part before the first. This would be unfortunate as part two is less engaging than part one. Jack Titley, who directed Awakening, takes a straightforward approach to staging the play, simply filming the cast in their rooms. Author Tara Anegada, who directed Spring, is more imaginative, building up the tension with sudden screen blackouts when censorious parents enter a room.
Tara Anegada evokes the current lockdown conditions to demonstrate the sense of isolation experienced by a group of teenagers who are kept in ignorance of the facts of life and forced to draw their own, often inaccurate conclusions as they communicate by phone rather than face to face. The censorious approach promotes neurotic (possibly even psychotic) reactions to sex among the teens who stumble towards sexual awakening and inevitably encounter disaster.
On stage, the telephone conversations and monologues might have appeared contrived but on screen they work really well. This is a very faithful adaptation to the extent that, although clearly set in the present day with mobile phones, there is an old-fashioned tone. Many phrases and situations seem archaic; the characters speak of helping the poor rather than contributing to food banks and children are in awe of, and are physically chastised by, their parents.
Although never articulated, an imaginative black and white opening sequence with images of redacted documents suggests the story takes place in a repressive regime or religious cult which keeps young people in ignorance. Parents are oppressive creatures who are heard but not seen, administering beatings and, possibly, engaging in incest.
The dangers of limiting vital knowledge and encouraging ignorance are beautifully illustrated by Natascha Austin playing the naïve Wendla Bergman. There is an understated eroticism in the scenes with Austin playing a character who is so confused and desperate for experience she channels her sexual interest into corporal punishment. Although Awakening is not as successful as Spring, it does raise the possibility that the relatively more worldly Melchior Gabor(Reilly Salmon) may have exploited Wendla's naivety.
Spring and Awakening is an excellent double bill showcasing the impressive talents of The Nottingham New Theatre—the only 100% student-run theatre in the country.
Reviewer: David Cunningham